luissahagun.com
Luis Sahagun is a multi-disciplinary artist that confronts the palpable inescapability of race and transforms art into an act of cultural reclamation. Like DNA strings of mestizaje, his practice metaphorically represents contradiction — indian/conqueror, violence/unity, and ancient/contemporary. As a previously undocumented immigrant and former laborer, Sahagun's art seeks to reveal the aesthetics of relocation and transgenerational trauma by utilizing building materials such as silicone, lumber, drywall, concrete, and hardware as symbols that represent working class immigrants in this country. Sahagun has exhibited at venues including the MCA, Chicago, IL; The National Museum of Mexican Art, Chicago, IL; the International Exposition of Contemporary Art (expo) Chicago, IL; amongst many others. Additionally, his work has been covered in publications such as: ArtForum, ChicagoMag, NewCity Magazine, and the Chicago Tribune. He is currently a Lecturer at The School of the Art Institute of Chicago and is a Teaching Artist for the MCA Chicago. Photo: Zakkiyyah Najeebah
yvettemayorga.com/
Yvette Mayorga is an interdisciplinary artist. She uses confection, industrial materials, and the American board game Candy Land as a conceptual framework to juxtapose the borderlands of the U.S. and Mexico. The spaces in the "Candy Lands" of her work relate to immigrant utopian visions of the American Dream. The smell, decoration, and personal photographs in her work serve to critique the glut of violence at the border.
Mayorga has presented her work at The Vincent Price Art Museum, the School of the Art Institute of Chicago, EXPO, LACMA's Pacific Standard Time, The Chicago Cultural Center, The Chicago Artists Coalition, The National Museum of Mexican Art, University of Indianapolis, The Arts Incubator, Roots and Culture, Weinberg/Newton, Gallery 400, Ukraine Institute of Modern Art, GEARY Contemporary, & forthcoming at Loyola Marymount University, Tube Factory, & MASS Gallery. Photo: Kevin Penczak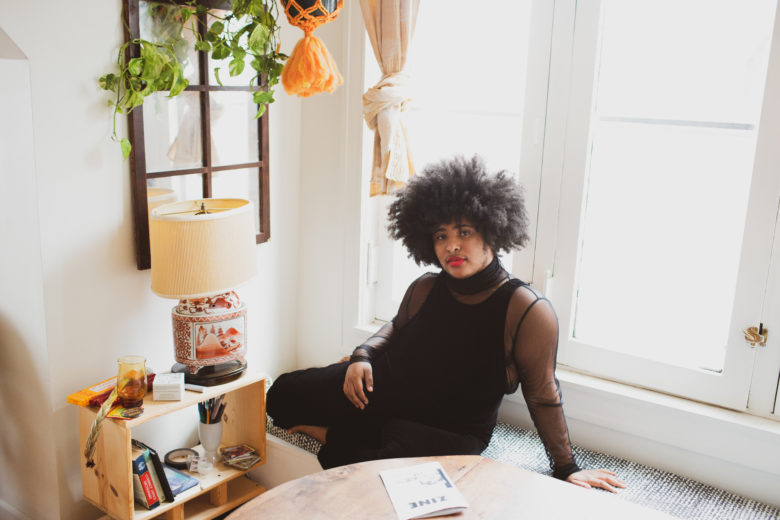 aminaross.com
An undisciplined creator. Amina Ross creates boundary-crossing works that embrace embodiment, imaging technologies, intimacy and collectivity in physical and digital spaces. Amina has exhibited work, spoken on panels and taught workshops at venues throughout the United States. Amina's intention within a media-centering practice is to engage sensuality and sense-perception as modes of reclaiming the body. Amina is currently a 2018-2019 Artist-in-Residence at Arts & Public Life and the Center for the Study of Race, Politics, and Culture at the University of Chicago. As an educator Amina is currently an adjunct lecturer in the Contemporary Practices department at the School of the Art Institute of Chicago and Co-lead artist of Teen Creative Agency at the Museum of Contemporary Art. As a curator and cultural organizer Amina is curator of ECLIPSING, a multi-media festival celebrating darkness.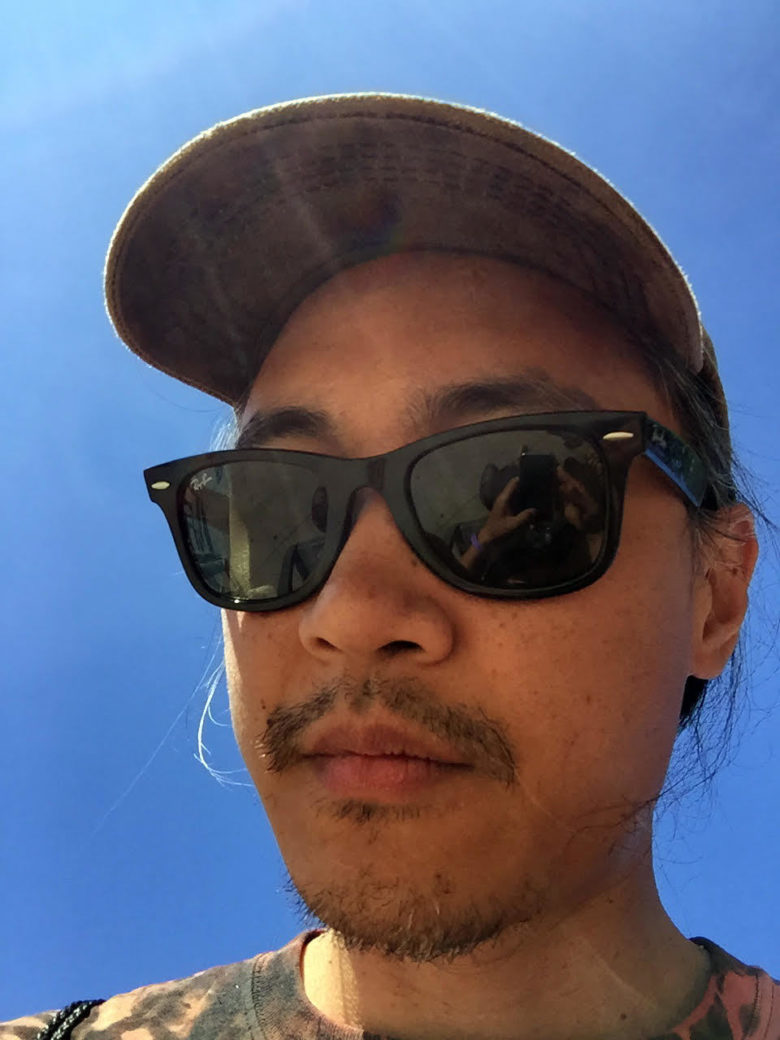 alvendia.net
Brandon Alvendia is a Chicago-based artist, independent curator, and educator. His interdisciplinary practice engages spatial and social architectures by creating platforms for experimentation, discussion and collaboration. He is the founder of multiple Chicago alternative spaces artLedge (2004-2007 w/ Caleb Lyons), BEN RUSSELL (2009-2011 w/Ben Russell), The Storefront (2010-2014), and art-publishing house Silver Galleon Press (2008-present). Brandon attended The School of the Art Institute of Chicago (BFA '03) and the University of Illinois at Chicago (MFA '07).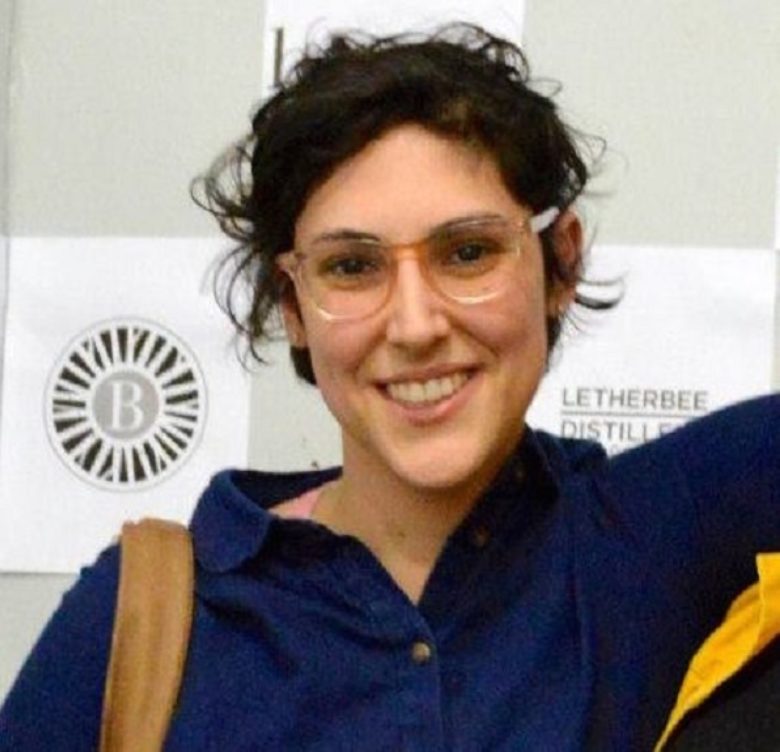 danabassett.com/
Dana Bassett has been described as a writer, producer, problem solver, logistical coordinator, fundraiser, shapeshifter, talker, listener and a sensitive, yet demanding, soul. Born in Miami Florida the same year Michael Jackson's Bad was released, Dana currently lives in a converted former funeral home in the Pilsen neighborhood of Chicago. She has worked with up-and-coming organizations such as The Artists' Cooperative Residency and Exhibitions Project (ACRE), Borscht Film Festival, and Bad at Sports. Her writing has been published in outlets such as Hyperallergic, The Miami Rail and The Seen.  Dana formerly served as the Development Director for ACRE (Artists' Cooperative Residency and Exhibitions), a volunteer-run nonprofit based in Chicago devoted to employing various systems of support for emerging artists.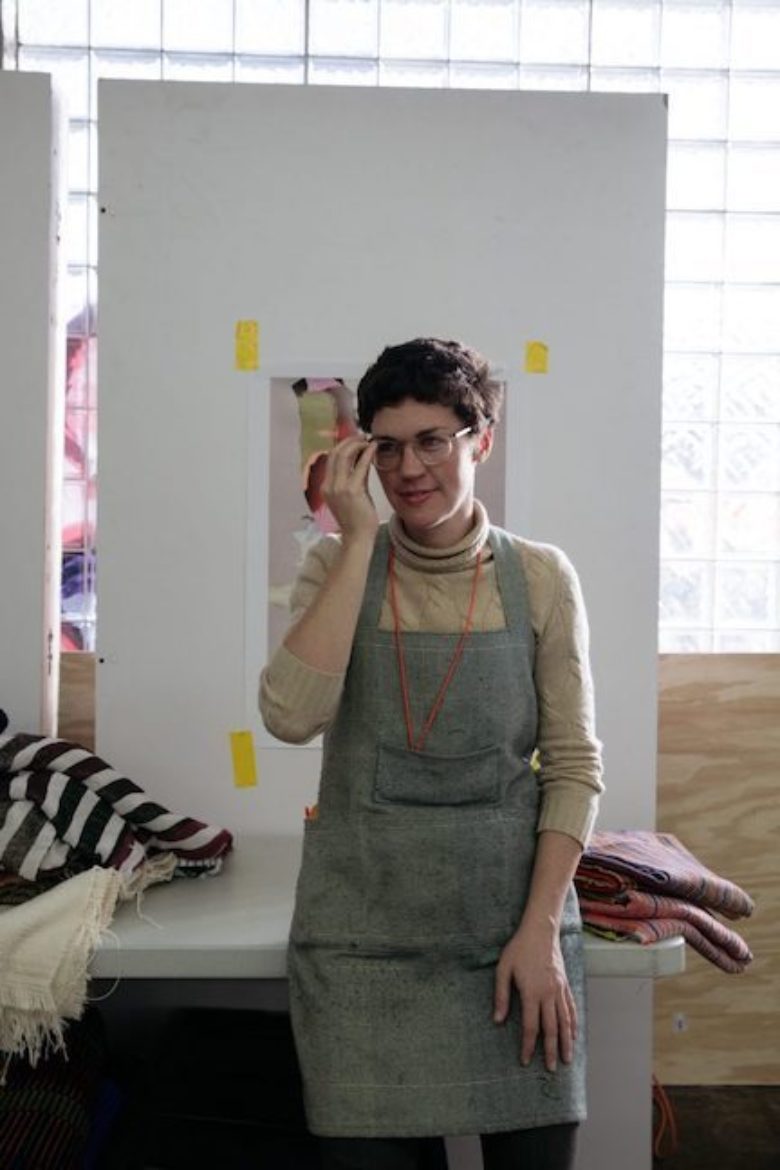 emilyfranceswinter.com
Emily Winter is an artist based in Chicago. She is co-founder and director of The Weaving Mill, an experimental weaving studio in Humboldt Park that blends design, fine art, textile education, and research-based practice. Emily received her MFA in textiles from Rhode Island School of Design and a BA in history from University of Chicago.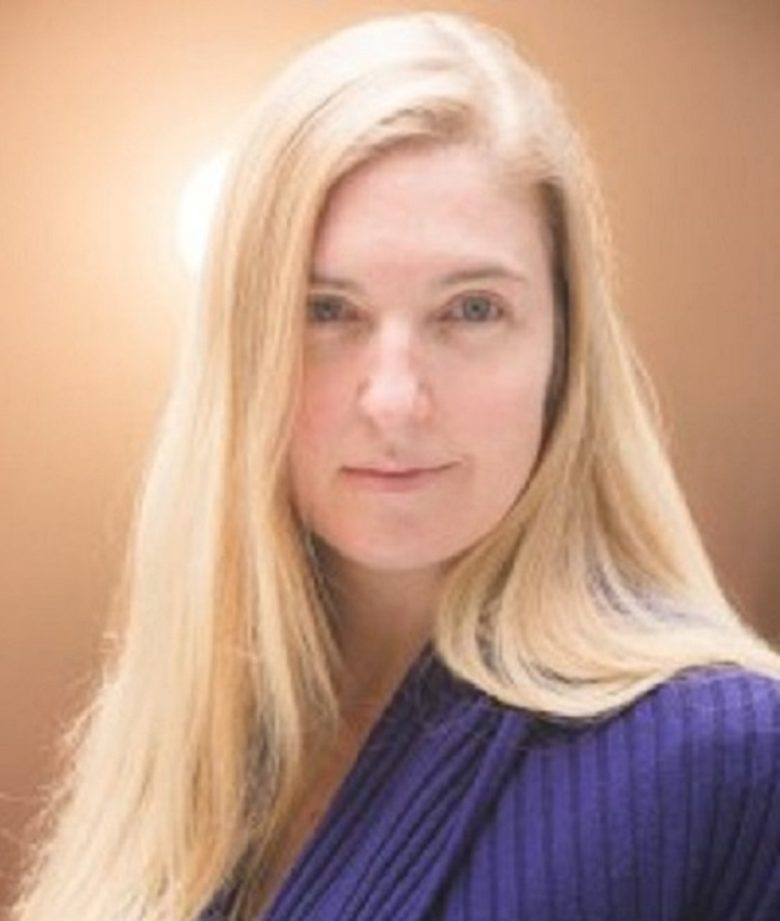 ericamott.com
Erica Mott is a choreographer, sculptural object designer and cultural organizer who, utilizes body based sculptural forms (mask/costume/object), transforms discarded materials and disregarded spaces. Using the tools of humor and surprise, she captures and heightens the magic and mystery of the mundane and invites communities to re-view and re-envision shared spaces and practices.She has been called "ingenious" by the Chicago Reader's Laura Molzahn, and "a vibrant performance-maker, installationist and choreographer engaged with distinctive creative research and methodology, effectively complimented by articulate and generous teaching skills, mentoring, community and audience building, and public discussion about her work" by
CJ Mitchell, Deputy Director, Live Arts Development Agency, UK
Erica's recent site-specific performances were featured at Free Fall Festival (Toronto), Ingenuity Fest (Cleveland), NES (Iceland), Museo del Ferrocarril (Mexico), CAD Special Exhibitions Space/Artopolis. Erica has collaborated nationally with Tim Miller, Eighth Blackbird, Sharon Bridgforth, Coman Poon/re[public] in/decency, and Guillermo Gomez-Pena. She works with Gomez-Pena's collective, La Pocha Nostra, as a core troupe member.
She instructs workshops for Lookingglass Theater, Northeastern Illinois University's Teacher's Center, The Second City, and several independent venues and organizations. Additionally, she has designed and facilitated lectures for The School of the Art Institute of Chicago, Amnesty International, The Memphis Theological Seminary, University of Michigan Ann Arbor, and the Universities of Witwatersrand and Kwazulu-Natal in South Africa. She has a masters degree in Psychophysical Theatre Practice with an emphasis on intercultural performance and Asian Martial Arts practice from the University of Exeter in the UK. For six years Erica has served as the Director of Education and Community Programming at Links Hall, Chicago.
Erica is a recipient of several awards including Amnesty International's Patrick Stewart Human Rights Fellowship (to teach arts in community in South Africa), The Santa Fe Art Institute Residency, Ragdale Foundation Residency, NES Artist, the Chicago Dancemakers Forum Fellowship, the City of Chicago CAAP program and the Neighborhood Arts Program (NAP).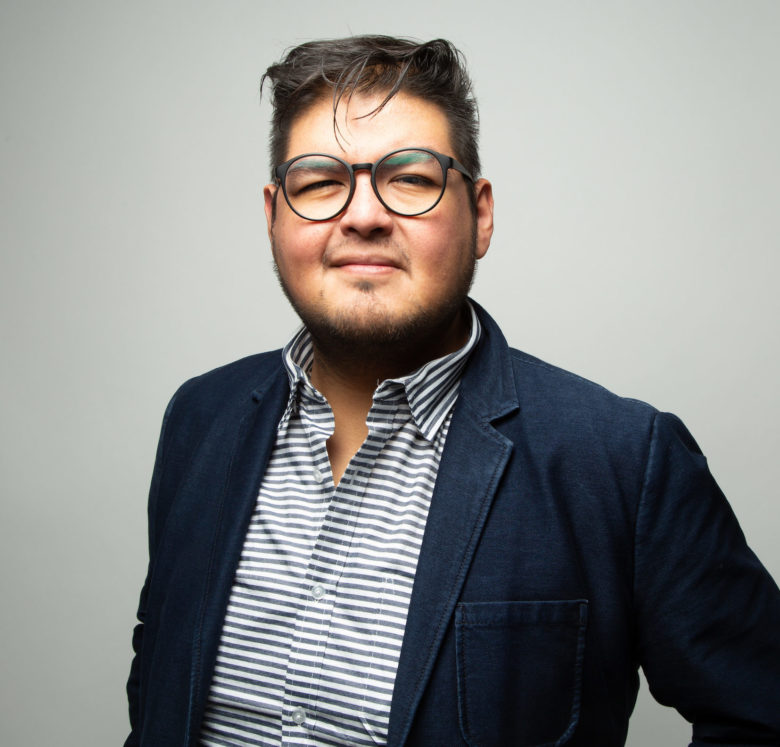 J. Gibran Villalobos is an administrator, curator, and art historian who is an alum of CAC's HATCH residency. In 2016 he was elected to attend the Advocacy Leadership Institute where he was invited to the White House Office of Public Engagement, the National Endowment for the Arts, and the Congressional Hispanic Caucus to speak to key issues affecting Latinos in Chicago. He served as the 2017 resident curator at the Chicago Cultural Center where he launched an inaugural summit of Latino artists and administrators across the United States. For this project, he received the Act Up Awards from the Chicago Community Trust, and a Propeller Grant. He has held the posts of Cultural Liaison for the Chicago Park District in the department of Culture, Arts, and Nature, and Public Programs and Partnerships Manager for the Chicago Architecture Biennial. He currently serves on the Auxiliary Board for the National Museum of Mexican Art and on the Board of Directors for the Chicago Artists Coalition. In 2019 he was recipient of the "Leaders of Color Fellow" by Americans for the Arts and was also named by the Field Foundation as recipient of the "Leaders for a New Chicago" award. He is currently serving as the co-Chair to the National Association of Latino Arts and Culture nationwide summit for 2020 in which more than 200 Latino artists and administrators will meet and gather in Chicago.  He is faculty lecturer at the School of the Art Institute of Chicago in the Department of Arts Administration & Policy and currently works as Assistant Curator in Performance and Public Programs at the Museum of Contemporary Art Chicago.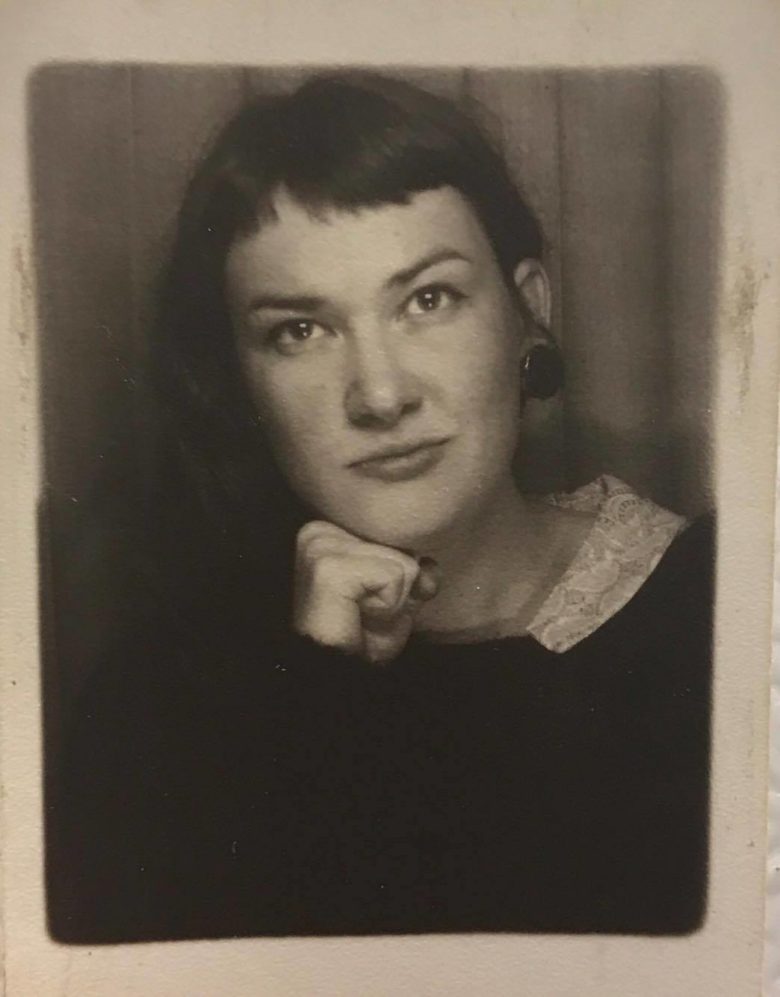 insidewithin.com/
Kate Sierzputowski is a freelance writer and arts organizer based in Chicago. Fascinated by artists' studio processes, she founded the website INSIDE\WITHIN in 2013 to physically explore and archive the creative spaces of Chicago's emerging and established artists. Kate regularly contributes art writing to Hyperallergic, Colossal, the Chicago Reader, and Chicago Magazine. She serves as half of the curatorial duo Episode with Tusk-founder Mary Eleanor Wallace, runs a small gallery on her ear called Chandelier, and has been a co-director of the artist-run gallery space Julius Caesar since 2015.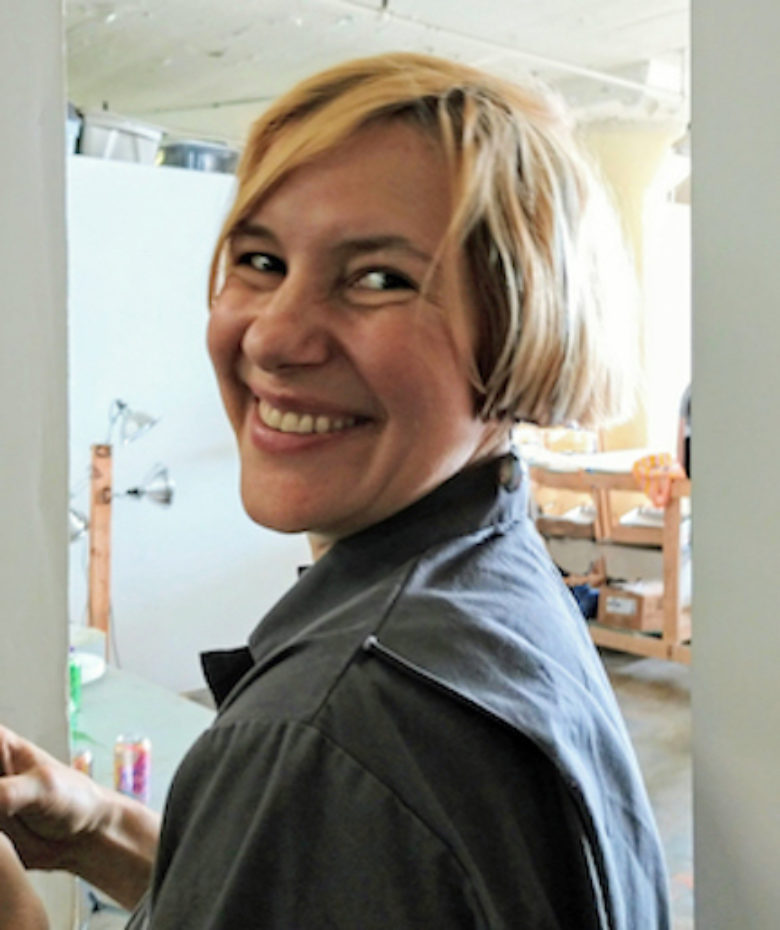 kristin.abhaltersmith.com/
Kristin Abhalter Smith is the creative director and founder of Roman Susan Art Foundation, a project incubator and platform for Midwestern artists. Since 2012 the space has worked with over 900 artists in the Chicago neighborhood of Rogers Park. Kristin has recently exhibited inflatable sculptures, garments, flags, and paintings at Flatland, Ignition Projects, OPEN Gallery, and STNDRD, and received a DCASE grant for her exhibit at DEMO Projects in Springfield, IL. Kristin received her MFA in Technical Theatre and Design from the University of Minnesota, and has twenty years experience designing, building, and painting for stage and motion picture.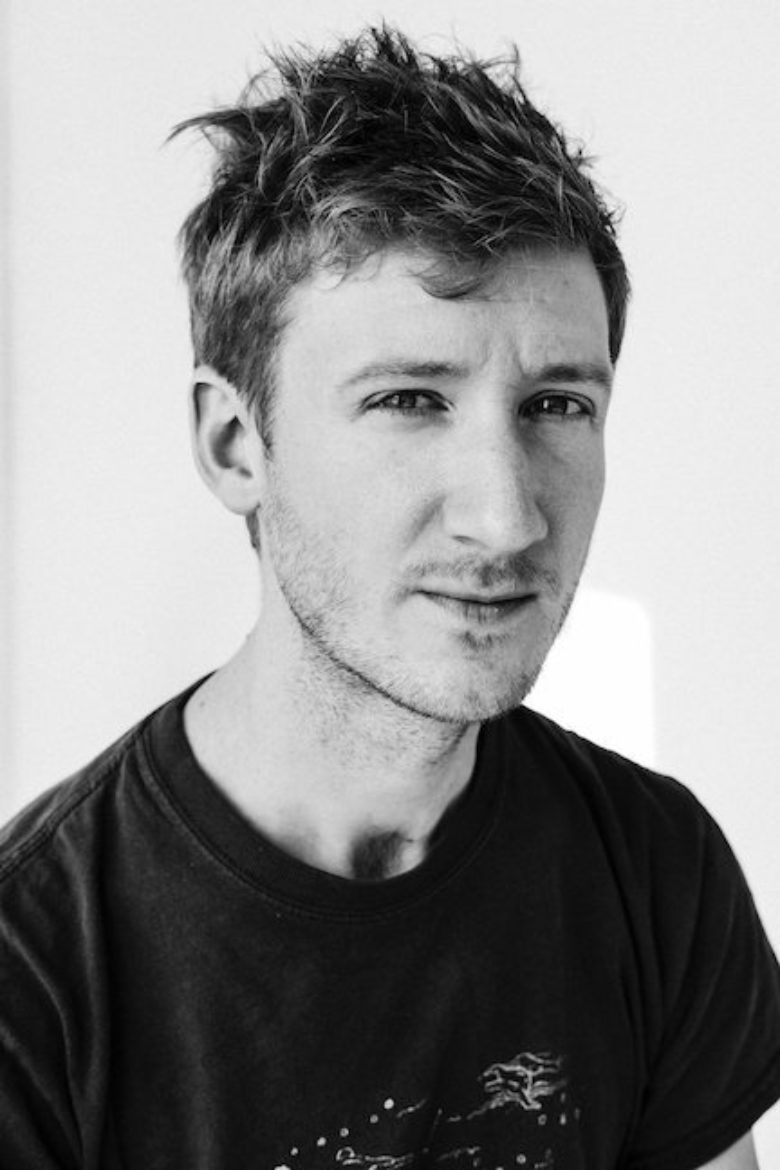 candorarts.com
Matt Austin is a book designer and publisher based in Chicago. He started and co-runs Candor Arts, a small art book press that publishes books about life, learning, and healing.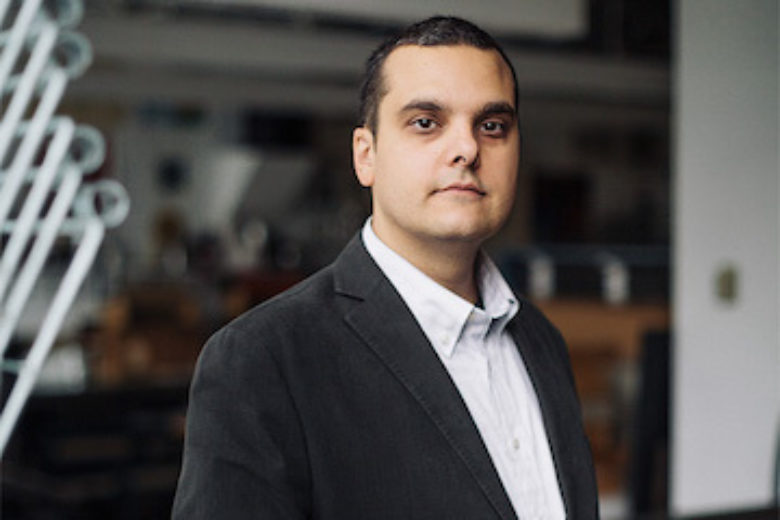 paulcatanese.com
Paul Catanese is a hybrid media artist who creates installations, performance, video, sound, projection, and print media; he has exhibited at the Whitney Museum, Chicago Cultural Center, New Museum, SFMOMA Artist's Gallery, La Villette, China Academy of Art, Frankston Art Center, Bangkok Experimental Film Festival, Stuttgart Filmwinter, Festival Internacional De Linguagem Electronica, New Forms Festival, Ann Arbor Film Festival, and the International Symposium on Electronic Art. In 2014, he was awarded an Efroymson Contemporary Arts Fellowship, and named the Christian A. Johnson Endeavor Foundation Artist-in-Residence at Colgate University in 2019. Collections include the Robert and Elaine Stein Galleries at Wright State University, the Center for Art + Environment Archives at the Nevada Museum of Art, and the Whitney Museum. Catanese served as President of the New Media Caucus from 2009-14, and is currently Director of Graduate Study for Art and Art History and Professor at Columbia College Chicago.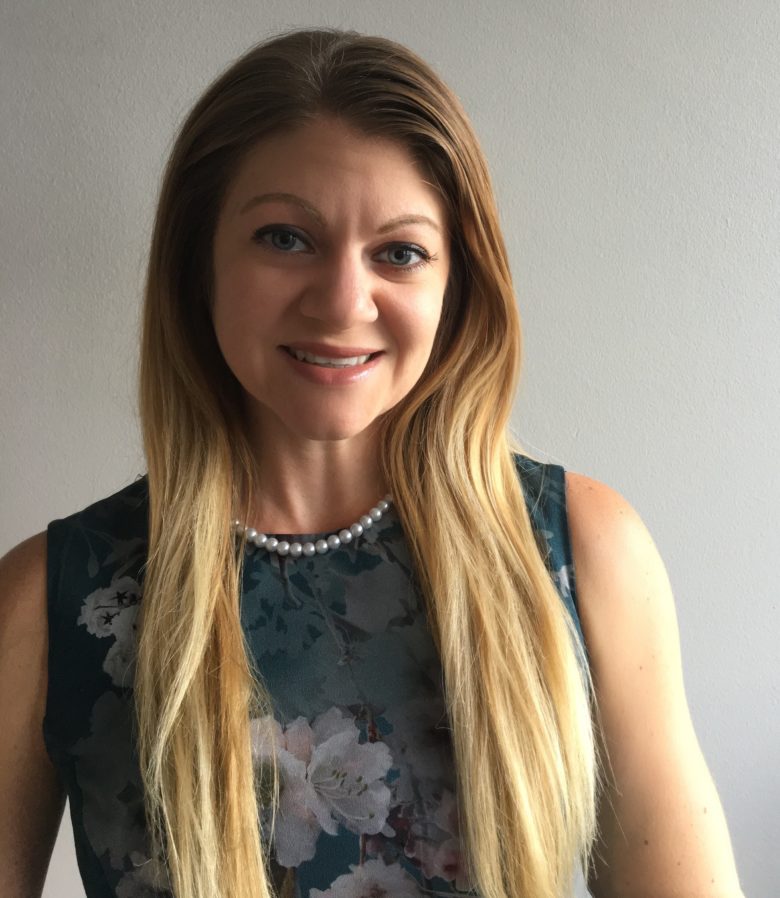 myhealthyfinancialsolution.com/
Sarah Lombardi has been in the accounting and finance field for over 15 years and holds a Master of Science degree in Accounting. She has touched over 100 organization's financials in some capacity over that time frame. As you can imagine, she has been involved in almost any financial scenario you can think of and has loved every minute of it. About 2 years into her career, she found yoga and became a certified yoga instructor. This fueled her passion around health and wellness and helping others lead a healthier lifestyle. One commonality she discovered to hold true is that money stresses people out and stress causes people to be unhappy and unhealthy. Through the tools she has developed in both her professional career and her yoga career, a sweet spot was created for helping businesses and individuals organize their finances in a calming, low stress and profitable manner. Hence the birth of Healthy Financial Solutions!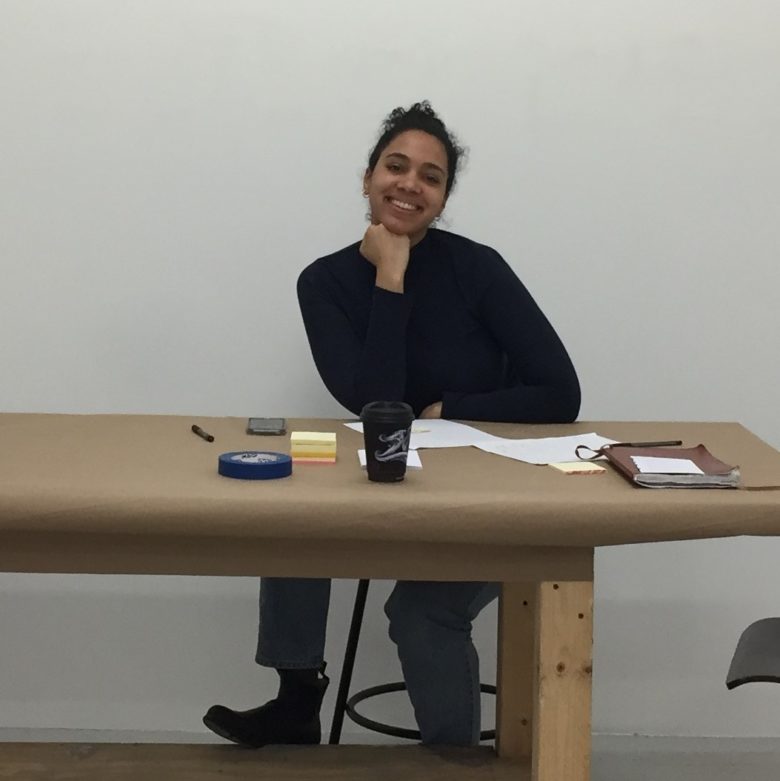 annasprojects.com
Stephanie Koch is an arts administrator, curator, and writer. She is the Co-Founder of Annas, a Chicago-based residential studio and exhibition space focused on supporting collaborative projects and exhibiting process. Koch holds a BA in Political Science from the University of Chicago and an MA in Visual and Critical Studies at the School of the Art Institute of Chicago. Prior roles have included collections intern at Museum of Contemporary Photography, senior lab assistant at LATITUDE, and Managing Director at Museum of Vernacular Arts and Knowledge. Currently, she is a Curatorial Fellow with ACRE.
tempestthazel.com/
Tempestt Hazel is a curator, writer, artist advocate, and founder of Sixty Inches From Center, a Chicago-based online arts publication and archiving initiative. She is also the Arts Program Officer at the Field Foundation. Over the years she has worked in arts administration, curating, and multidisciplinary programming at Chicago's Department of Cultural Affairs and Special Events (DCASE), Chicago Artists Coalition, Chicago Park District, and Arts + Public Life at the University of Chicago. Her exhibitions and research have been produced with the University of North Texas, South Side Community Art Center, Terrain Exhibitions, Contemporary Arts Council, Black Metropolis Research Consortium, and University of Chicago. Her writing has been published by Hyde Park Art Center the Broad Museum (Lansing), in Support Networks: Chicago Social Practice History Series, Contact Sheet: Light Work Annual, Unfurling: Explorations In Art, Activism and Archiving, on Artslant, as well as various monographs of artists, including Cecil McDonald, Jr.'s In the Company of Black published by Candor Arts. You can also read her writing in the recently released Art AIDS America catalog for Chicago and in the online journal Exhibitions on the Cusp by Tremaine Foundation.  Photo: Darryl DeAngelo Terrell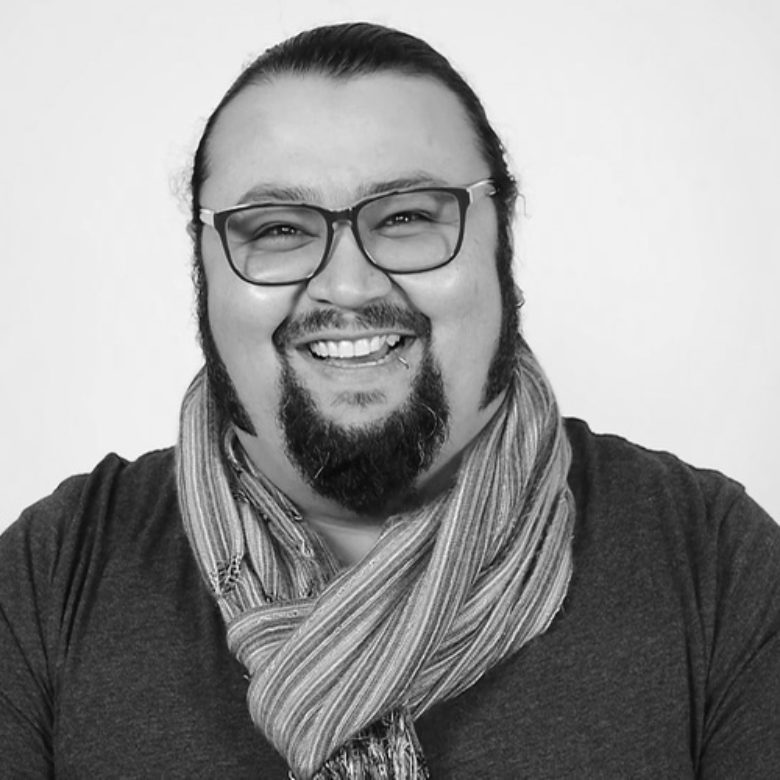 werdmvmntstudios.com/home.html
William Estrada grew up in California, Mexico, and Chicago. His teaching and art making practice focus on addressing inequity, migration, historical passivity and cultural recognition in under represented communities. He documents and engages experiences in public spaces to transform, question, and make connections to established and organic systems through discussion, creation, and amplification of stories through creativity already present. He is currently a visual art teacher at Telpochcalli Elementary and faculty at the School of Art and Art History at UIC. He has worked as an educator and artist with Chicago Arts Partnership in Education, Hyde Park Art Center, SkyArt, Marwen Foundation, Urban Gateways, DePaul University's College Connect Program, Graffiti Institute, Vermont College of Art and Design, Prison + Neighborhood Art Project and The School of The Art Institute of Chicago.
William's art and teaching is a collaborative discourse of existing images, text, and politics that appoints the audience to critically re-examine public and private spaces. As a teacher, artist, and cultural worker he reports, records, reveals, and amplifies experiences you find in academic books, school halls, teacher lounges, kitchen tables, barrios, college campuses, and in the conversations of close friends to engage in radical imagination.
William has presented in various panels regarding community programming, arts integration, and social justice curricula through the Illinois Art Education Association, the School of the Art Institute of Chicago, Illinois Humanities Council, Smart Museum of Art, the National Guild of Schools in the Arts, National Art Education Association, Teachers for Social Justice San Francisco, Iowa University, Grand View University, Illinois State University, University of Nebraska at Kearney, Nebraska Art Teachers Association, Illinois Arts Alliance, and the Chicago Cultural Alliance. In 2016 he was awarded the Teaching Artist Community Award from 3Arts Chicago.
His current research is focused on developing community based and culturally relevant projects that center power structures of race, economy, and cultural access in contested spaces.
Never miss a thing
Subscribe to our newsletter and get regular updates on news, events, grants, and the latest opportunities for artists
Support Chicago Artists
Make a gift to CAC today and join our growing community of supporters