Jordan Martins is a Chicago based visual artist, curator, and educator. He received his MFA in visual arts from the Universidade Federal da Bahia in Salvador, Brazil in 2007, and is a lecturer at the School of the Art Institute of Chicago and North Park University. He is the executive director of Comfort Station, a multi-disciplinary art space in Chicago. Martins's visual work is based in collage processes, including painting, photography, video and installation, and he has exhibited nationally and internationally. His work has been featured in exhibitions at The Mission, Evanston Art Center, LVL3, The Franklin, The Museu de Arte da Bahia, Goldfinch, and Experimental Sound Studio. He was a resident in the Chicago Artists Coalition's HATCH program in 2013. Martins is co-director of the Perto da Lá <> Close to There, a multi-disciplinary project with international artists in Salvador, Brazil and Chicago.
Image: Oxbow 3, 2018, Medium: oil on inkjet printed cotton/linen, Dimensions: 48 x 32 in.
(updated 2019)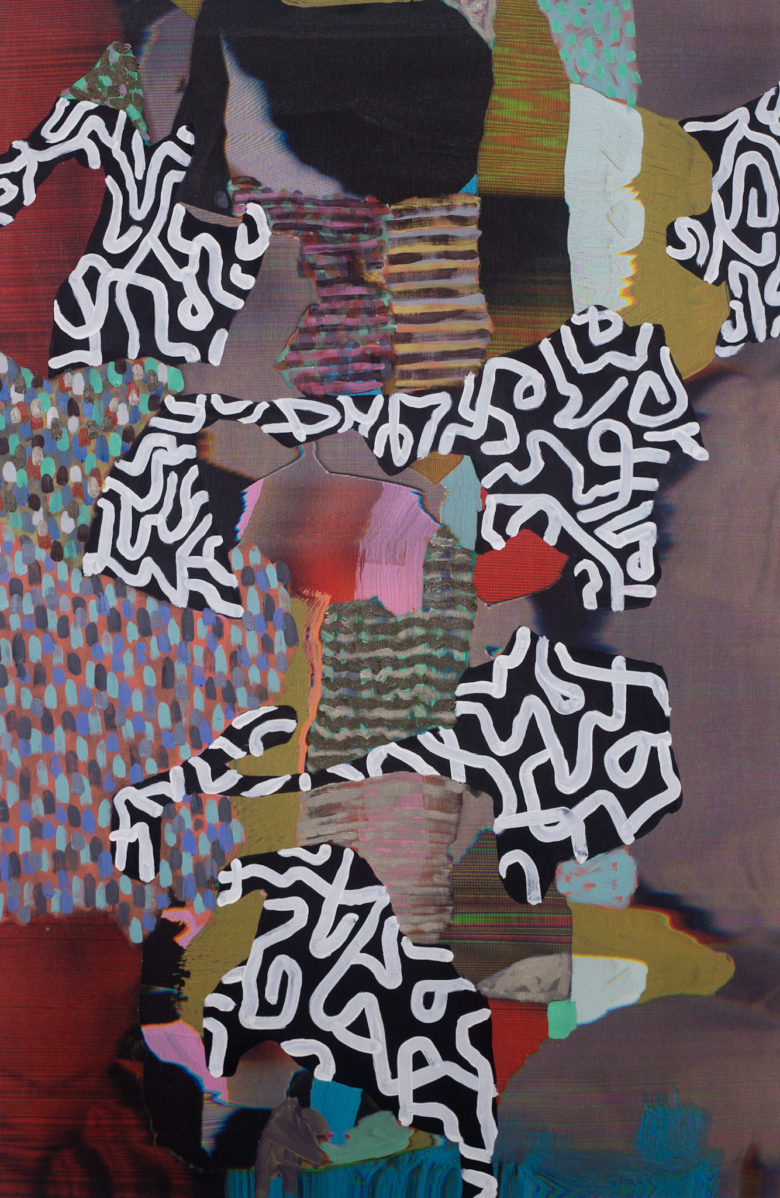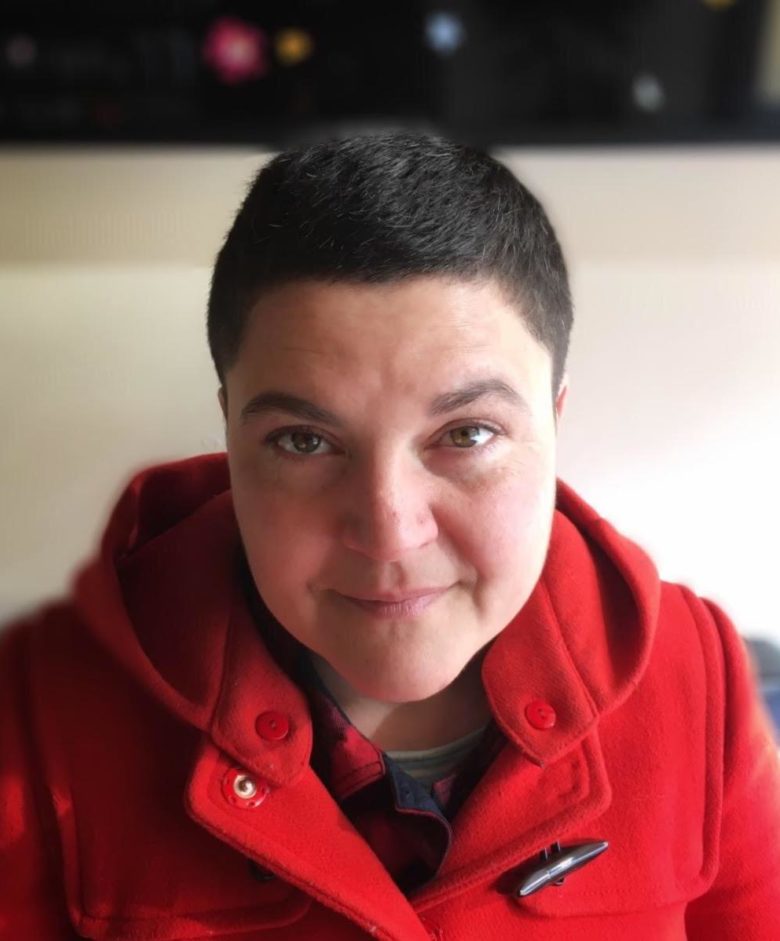 selinatrepp.info
Selina Trepp (Swiss/American b.1973) is an artist whose work explores economy and improvisation. Finding a balance between the intuitive and conceptual is a goal, living a life of adventure is a way, embarrassment is often the result. She works across media, combining performance, installation, painting, and sculpture to create intricate setups that result in photos, drawings, and animations. In addition to the studio-based work, Selina is active in the experimental music scene. In this context she sings and plays the videolah, her midi controlled video synthesizer, to create projected animations in real-time as visual music. She performs with a varying cast of collaborators and as one half of Spectralina, her long-running audiovisual collaboration with Dan Bitney.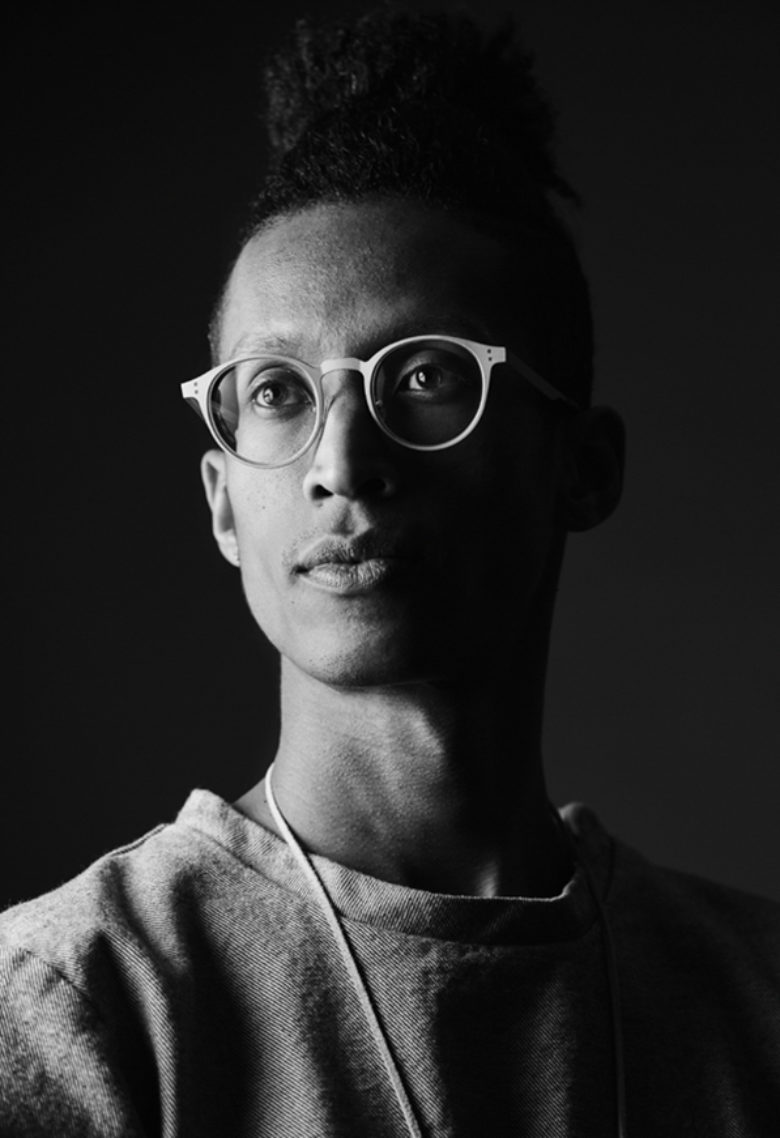 monstersanddust.com/
Aay Preston-Myint is an artist, printmaker, and educator based in Chicago, USA. Their practice employs both visual and collaborative strategies to investigate memory and kinship, often within the specific context of queer community and history. In addition to their own work in interdisciplinary media, they are a founder of No Coast, an artist partnership that prints and distributes affordable contemporary artwork, serve as a DJ and organizer for Chances Dances, a party that supports and showcases the work of queer artists in Chicago, and are editor-in-chief of an online and print journal called Monsters and Dust. *Photo by Christian Larsen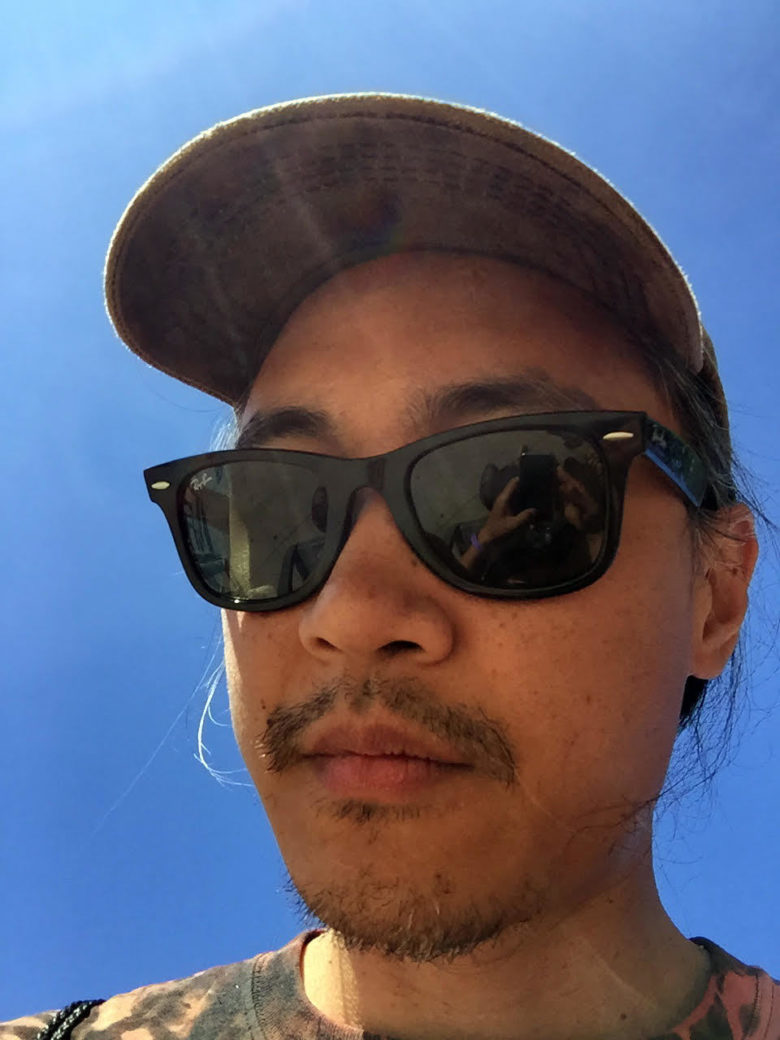 alvendia.net
Brandon Alvendia is a Chicago-based artist, independent curator, and educator. His interdisciplinary practice engages spatial and social architectures by creating platforms for experimentation, discussion and collaboration. He is the founder of multiple Chicago alternative spaces artLedge (2004-2007 w/ Caleb Lyons), BEN RUSSELL (2009-2011 w/Ben Russell), The Storefront (2010-2014), and art-publishing house Silver Galleon Press (2008-present). Brandon attended The School of the Art Institute of Chicago (BFA '03) and the University of Illinois at Chicago (MFA '07).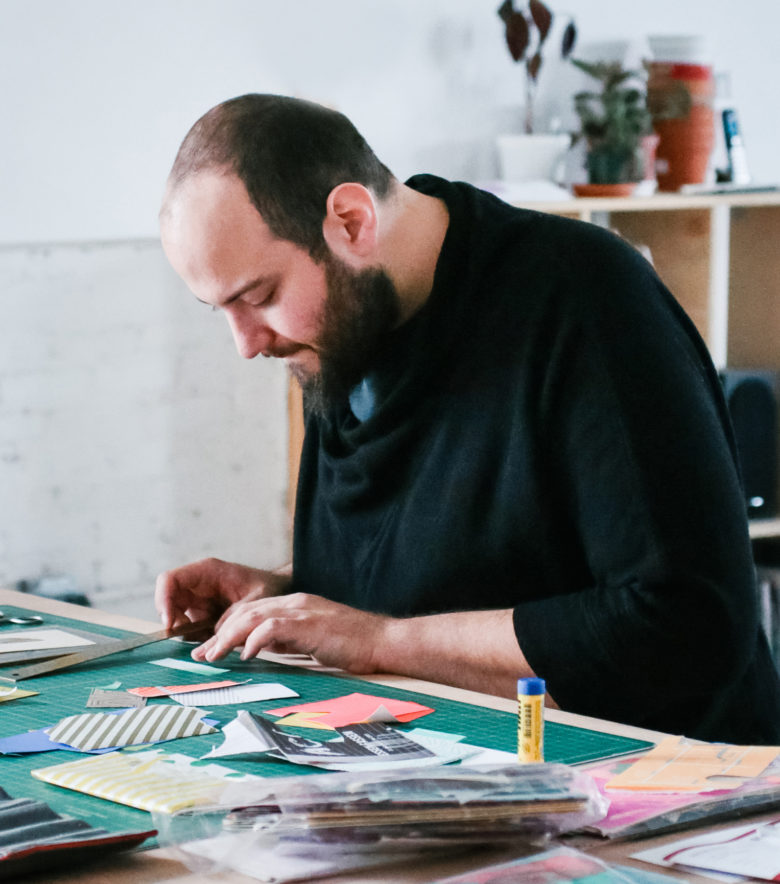 chadkouri.com/
Known for his vibrant, abstract compositions, Chad Kouri (b. 1985) examines themes commonly associated with visual literacy - specifically how we see, read, and remember the world around us. He is influenced by minimalism, jazz, conceptual and systematic art, design, and printmaking. His most recent works are meant to prompt introspection and imagination, inspiring a slower pace in our day to day lives as a form of self-care and personal grounding. Kouri is originally from a small town north of Detroit and is a co-founder of the Chicago-based art and design incubator, The Post Family.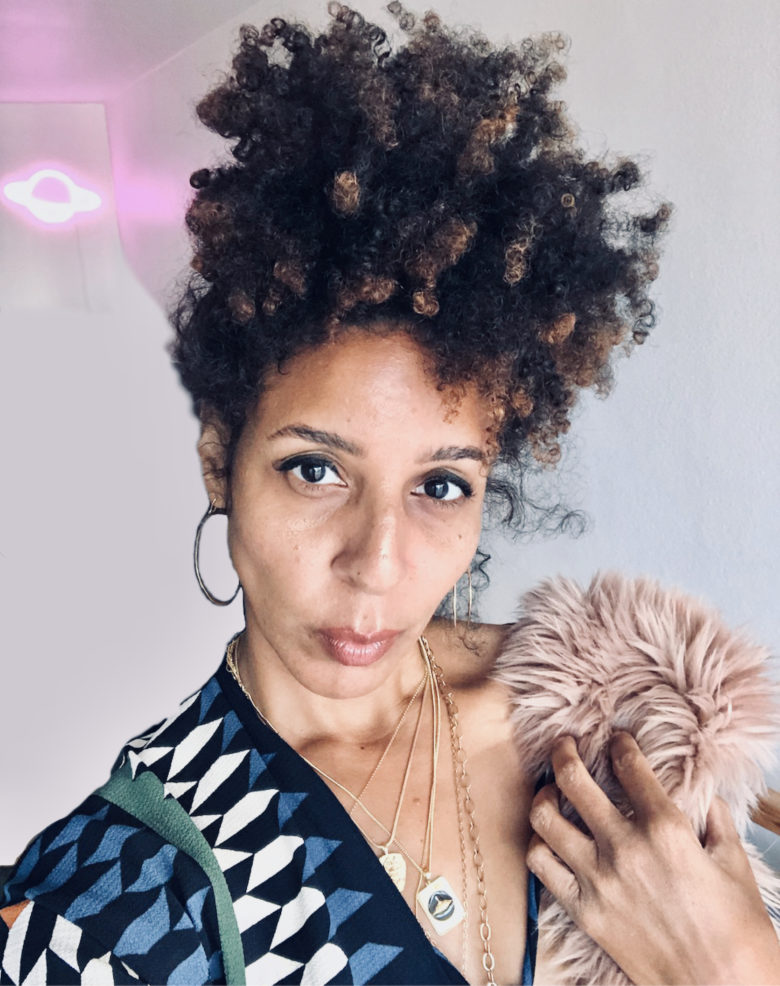 D. Denenge Duyst-Akpem
Denenge is a space sculptor whose award-winning teaching, art, and writing bridge disciplines of ritual, design, ecology, and Afrofuturity. Her fantastical interactive environments and performances, guided by hybrid archetypal beings through liminal spaces, interrogate, titillate, decolonize, and empower, inspired by Sun Ra and asking: "Who controls the future?" She is Associate Professor, Adjunct, School of the Art Institute of Chicago, and Founder of Denenge Design and In The Luscious Garden, focused on holistic and conceptual approaches to human-centered design.
Her work and writing have been featured at venues internationally including: ICA London for Black Quantum Futurism: Temporal Deprogramming; Corpus Meum at Arts Club of Chicago; Kunsthaus Zürich; Kunstgewerbemuseum Berlin; ARTEXTE; U.S. Library of Congress (NASA/Blumberg); Red Bull Arts NY; Schomburg Center; Art Gallery of Ontario; Museum of Contemporary Art Chicago; Goethe Institut.
She was selected as a 2014 NEH Fellow; 2017 Place Lab Fellow, Rebuild Foundation with U-Chicago Harris School of Public Policy; and 2020 (now 2022) La Becque laureate. Publications and collections include: Peggy Cooper Cafritz Collection; AFRIFUTURI 02022020 monograph; essay on AFRICOBRA co-founder Jae Jarrell, Kavi Gupta Gallery for the 58th Venice Biennale; Antennae: Journal of Art and Nature; Fleeting Monuments for the Black Arts Movement (U-Minn); Vegetal Entwinements (MIT); and Africa Fashion (Victoria & Albert Museum).
Artwork caption: Holographic High Priestess (2020-2022) and High Priestess of the Intergalactic Federation, Special Envoy to Mars (2018, 2019)
Originally commissioned by then-NASA/Blumberg Chair of Astrobiology Dr. Lucianne Walkowicz, for Becoming Interplanetary/Decolonizing Mars Symposium at U.S. Library of Congress, Kluge Center and also performed in 2019 at ICA London as part of Black Quantum Futurism: Temporal Deprogramming, this multi-media audience-interactive poetic riff traverses time, space and altered dimensions. Wearing garments and a headdress inspired by depictions of Califia – the fictional BIPOC warrior queen after whom California is named--Duyst-Akpem considers what it means to be human, to reach for the stars, to become interplanetary." 
During pandemic, the project went virtual, becoming Holographic High Priestess as a video loop projected as an "appearance/apparition" two stories high for Terrain Biennial at Blanc Gallery, Chicago, and as a glitch projection for Tomorrow and Tomorrow and Tomorrow at Chicago Design Museum.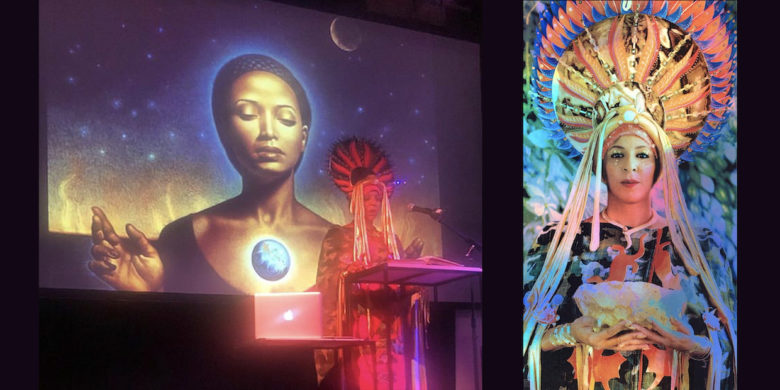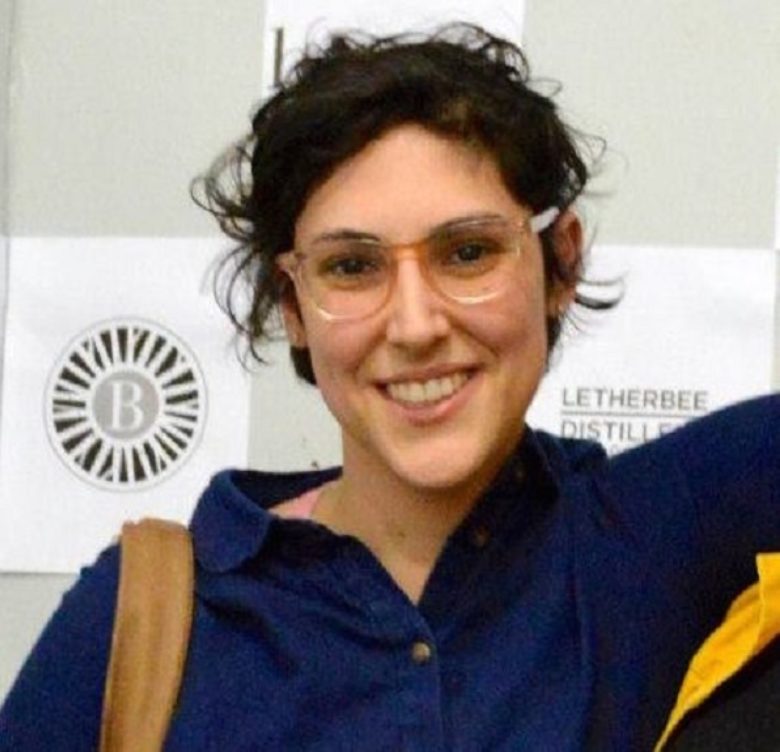 danabassett.com/
Dana Bassett has been described as a writer, producer, problem solver, logistical coordinator, fundraiser, shapeshifter, talker, listener and a sensitive, yet demanding, soul. Born in Miami Florida the same year Michael Jackson's Bad was released, Dana currently lives in a converted former funeral home in the Pilsen neighborhood of Chicago. She has worked with up-and-coming organizations such as The Artists' Cooperative Residency and Exhibitions Project (ACRE), Borscht Film Festival, and Bad at Sports. Her writing has been published in outlets such as Hyperallergic, The Miami Rail and The Seen.  Dana formerly served as the Development Director for ACRE (Artists' Cooperative Residency and Exhibitions), a volunteer-run nonprofit based in Chicago devoted to employing various systems of support for emerging artists.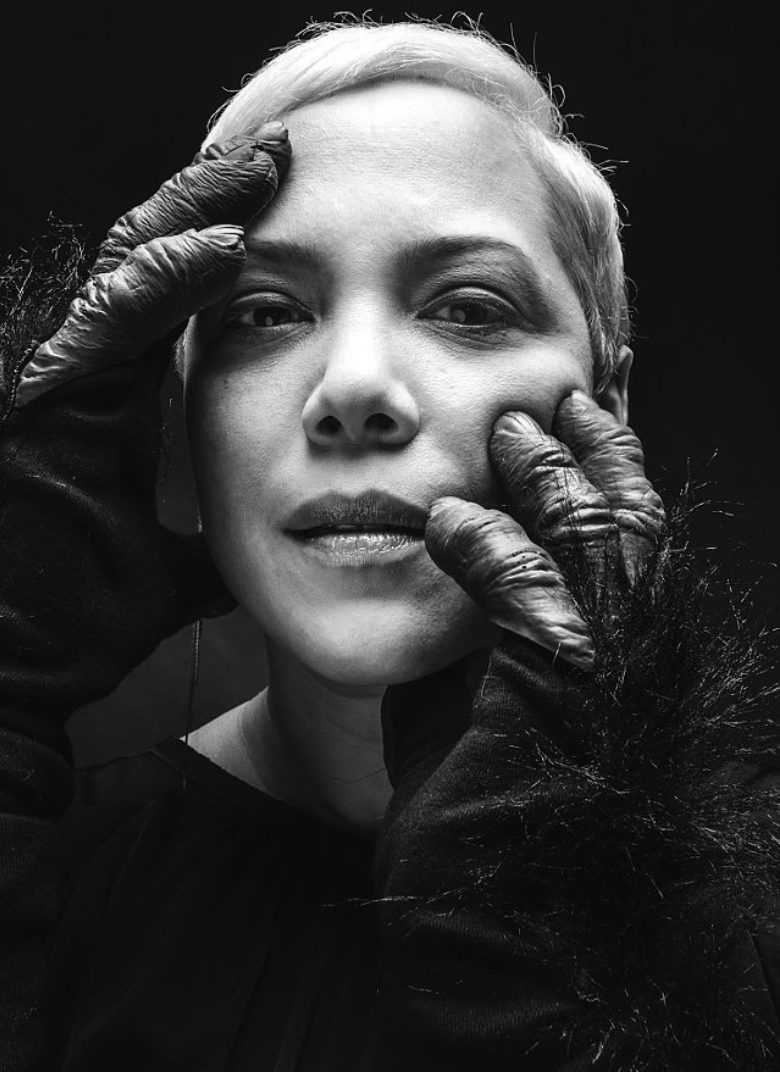 edrasoto.com
Edra Soto (b. Puerto Rico) is a Chicago-based interdisciplinary artist, educator, curator, and co-director of the outdoor project space THE FRANKLIN. She is invested in creating and providing visual and educational models propelled by empathy and generosity. Her recent projects are motivated by civic and social actions focus on fostering relationships with a wide range of communities. Recent venues presenting Soto's work include the Pérez Art Museum Miami (FL), Hunter East Harlem Gallery (NY), UIC Gallery 400 (IL), Bemis Center for Contemporary Art (NE), and the Museum of Contemporary Art of Chicago (IL) amongst others. Soto has attended residency programs at Skowhegan School of Painting and Sculpture (ME), Beta-Local (PR), the Robert Rauschenberg Foundation Residency (FL), Arts/Industry at the Kohler Foundation (WI), Headlands Center for the Arts (CA) and Project Row Houses (TX) amongst others. In 2017 Soto was awarded the Efroymson Contemporary Arts for installation artists. Her co-curation for the exhibition Present Standard at the Chicago Cultural Center was praised with overwhelmingly positive reviews from the Chicago Tribune, Newcity, PBS The Art Assignment and Artforum. Soto was recently featured in Newcity's annual Art 50 issue Chicago's Artists' Artists and at VAM Studio 2017 Influencers. Soto is a lecturer for the Contemporary Practices Department at The School of the Art Institute of Chicago, from where she holds an MFA , and a BFA degree from Escuela de Artes Plastics de Puerto Rico. Edra will be a guest speaker for Artist Case Studies: Business Models on October 16, 2018.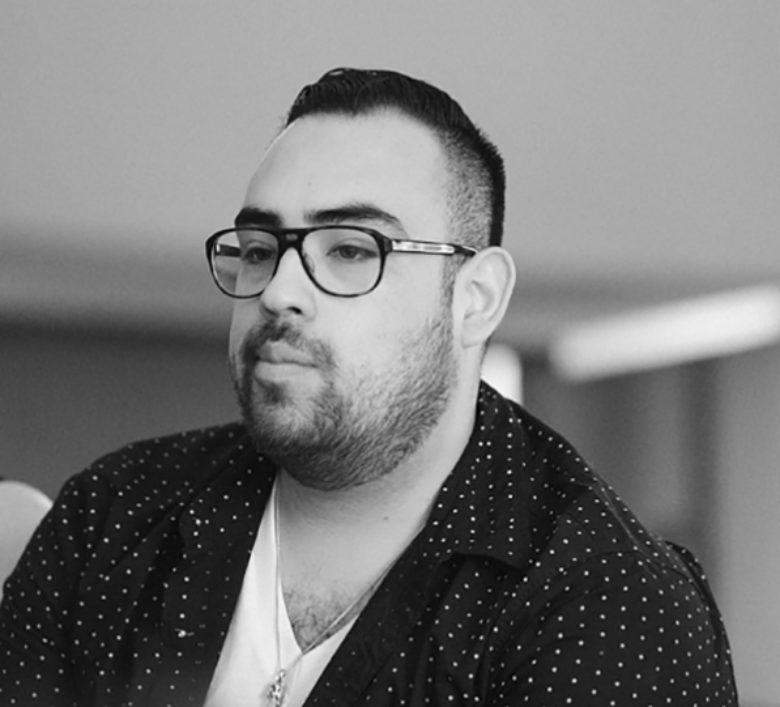 patrongallery.com/
Emanuel Aguilar is a gallerist and independent curator living and working in Chicago, IL. In 2015 he founded PATRON, a contemporary art gallery with a focus on emerging artists and conceptual practice. Previously he was a director at Kavi Gupta Gallery in Chicago and Berlin and a founder of the arts and culture magazine Jettison Quarterly. Aguilar serves on the board of ACRE Residency.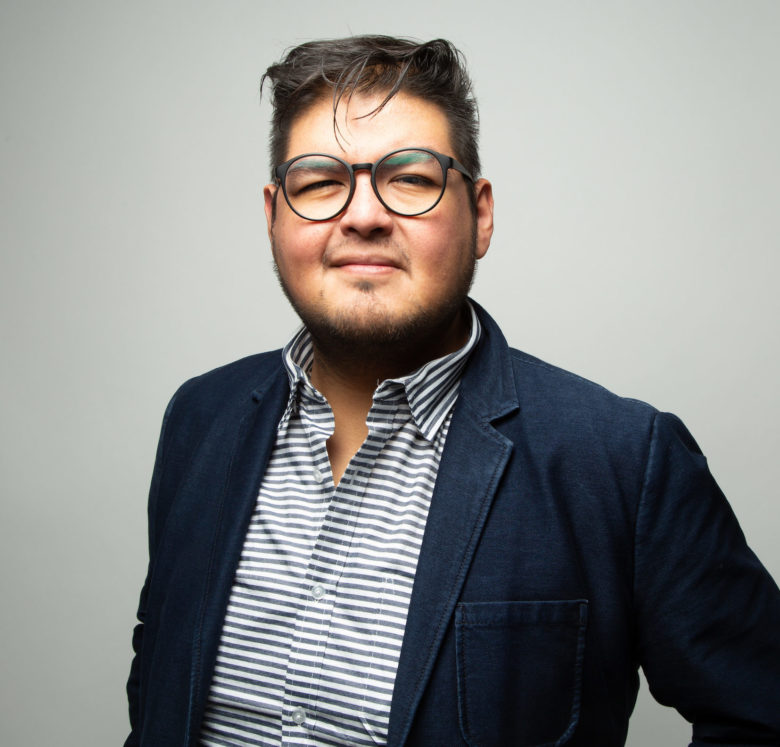 J. Gibran Villalobos is an administrator, curator, and art historian who is an alum of CAC's HATCH residency. In 2016 he was elected to attend the Advocacy Leadership Institute where he was invited to the White House Office of Public Engagement, the National Endowment for the Arts, and the Congressional Hispanic Caucus to speak to key issues affecting Latinos in Chicago. He served as the 2017 resident curator at the Chicago Cultural Center where he launched an inaugural summit of Latino artists and administrators across the United States. For this project, he received the Act Up Awards from the Chicago Community Trust, and a Propeller Grant. He has held the posts of Cultural Liaison for the Chicago Park District in the department of Culture, Arts, and Nature, and Public Programs and Partnerships Manager for the Chicago Architecture Biennial. He currently serves on the Auxiliary Board for the National Museum of Mexican Art and on the Board of Directors for the Chicago Artists Coalition. In 2019 he was recipient of the "Leaders of Color Fellow" by Americans for the Arts and was also named by the Field Foundation as recipient of the "Leaders for a New Chicago" award. He is currently serving as the co-Chair to the National Association of Latino Arts and Culture nationwide summit for 2020 in which more than 200 Latino artists and administrators will meet and gather in Chicago.  He is faculty lecturer at the School of the Art Institute of Chicago in the Department of Arts Administration & Policy and currently works as Assistant Curator in Performance and Public Programs at the Museum of Contemporary Art Chicago.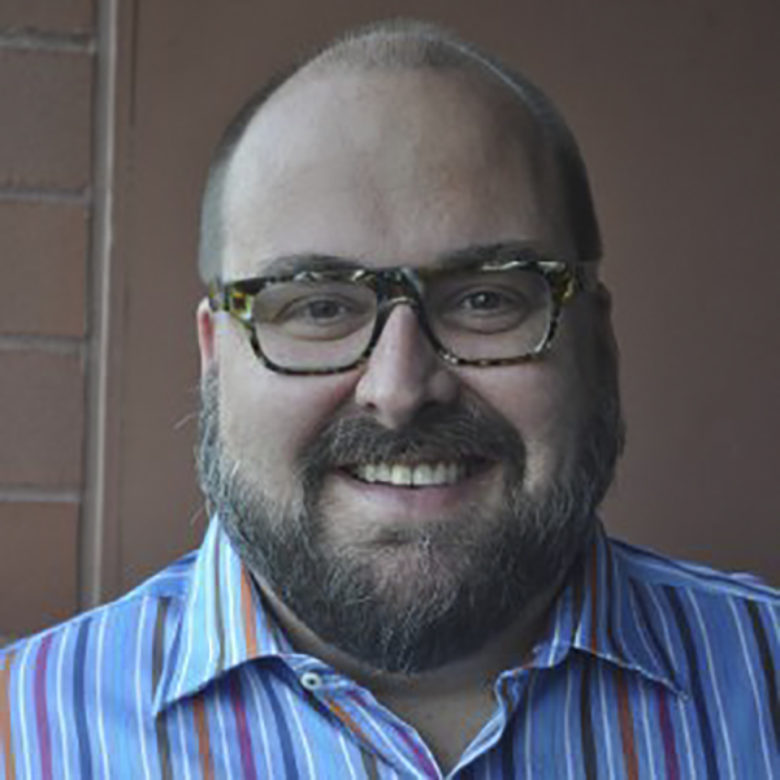 aspectratioprojects.com/
Jefferson Godard is a founder and director of Aspect/Ratio, a video and performance based commercial gallery located in the West Loop neighborhood of Chicago. Aspect/Ratio represents the careers of internationally based artists and the gallery has garnered reviews in such esteemed publications as ARTFORUM, The Chicago Tribune, Modern Painters, Art in America and afterall. Additionally, he also serves as an adjunct professor at Columbia College Chicago in both the Art and Art History and Design departments.  As a graduate trained architect, he has worked on several high-rise residential projects in his hometown of Miami, Florida as well as an award-winning urban park competition Bahndeckel located in Munich, Germany.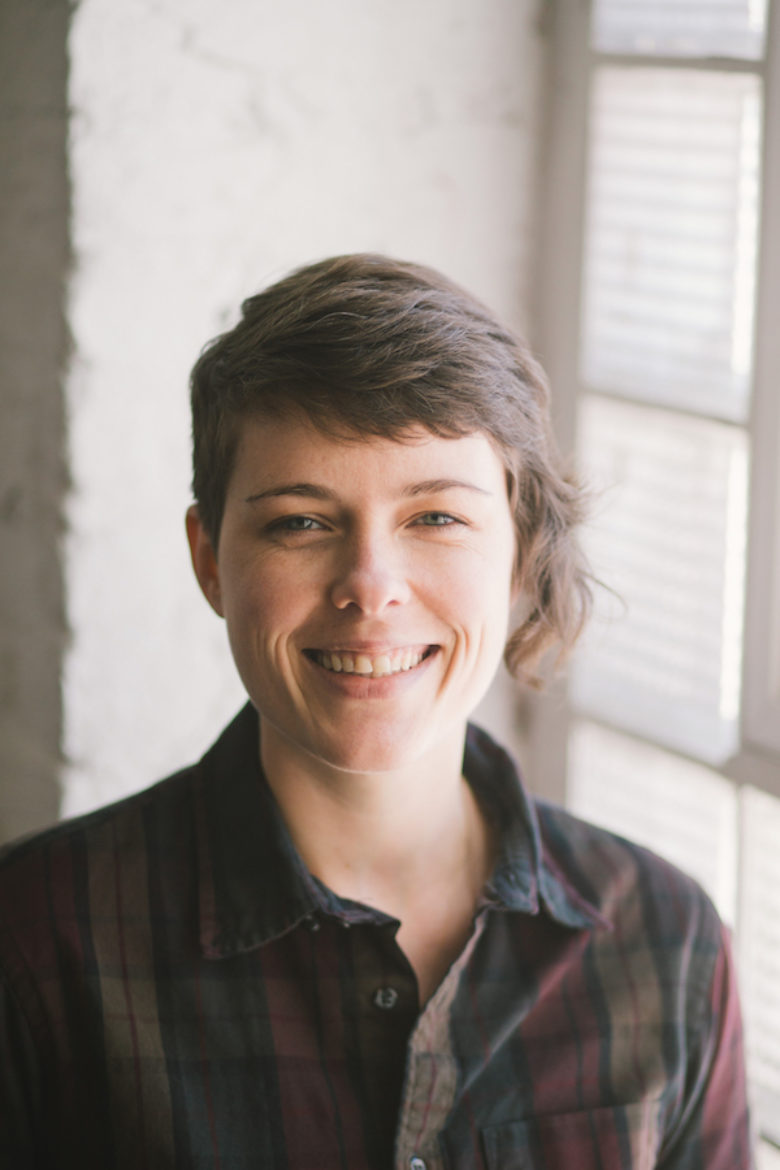 howcouldiknow.com/
Jessica Pierotti is an interdisciplinary artist, photographer, and educator with an MFA from the University of Illinois at Chicago and a BFA from the Rochester Institute of Technology. Jessica joined LATITUDE as Deputy Director in May 2016 and transitioned into the position of Executive Director in January 2017. She additionally works as an Instructor in the Photography Department at the School of the Art Institute of Chicago and the University of Illinois at Chicago.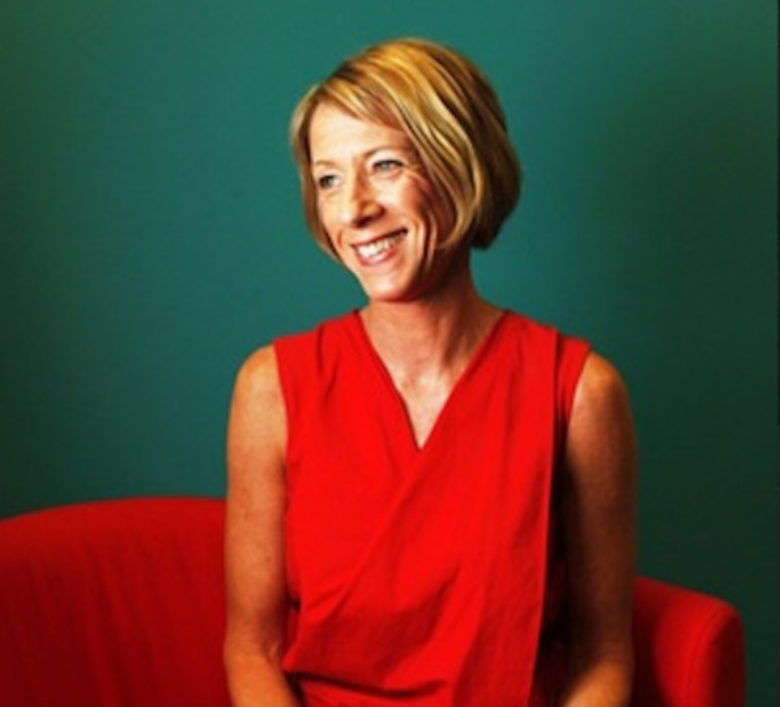 hydeparkjazzfestival.org
Kate Dumbleton is an Assistant Professor of Arts Administration and Policy at the School of the Art Institute of Chicago (SAIC), where she also leads the Management Studio in its graduate program. She is also the Executive and Artistic Director of the Hyde Park Jazz Festival. Previously, Dumbleton was the Executive Director of the critically acclaimed Chicago Jazz Ensemble. Her work in jazz, improvised music, and performance spans nearly two decades, including music direction for jazz clubs and festivals; curatorial direction of artist residencies; direction of interdisciplinary projects in music, dance, theater, visual art, and film; venue and record label management; administrative direction; and artist management. She owned and operated a successful performance, exhibition space/wine bar in the Bay Area from 2000-06. Her research interests include improvisation studies, black experimental music, and artist driven production networks. Kate's current affiliations include the Advisory Council for the Chicago Artists Resource and ChicagoMusic.org; Programming Committee Member for Made in Chicago Performance Series in Millennium Park; Board of Directors for the Experimental Sound Studio (ESS); Board of Directors for Rova Arts (SF); Artistic Direction Advisory Council, Yerba Buena Garden Festival (SF); Leadership Team for Red Poppy Art House (SF). She has served on numerous local and national grant and prize panel committees. Dumbleton has a B.A. (Cum Laude) in History from Hamilton College, New York and an M.A. in Arts Administration and Policy from the School of the Art Institute of Chicago.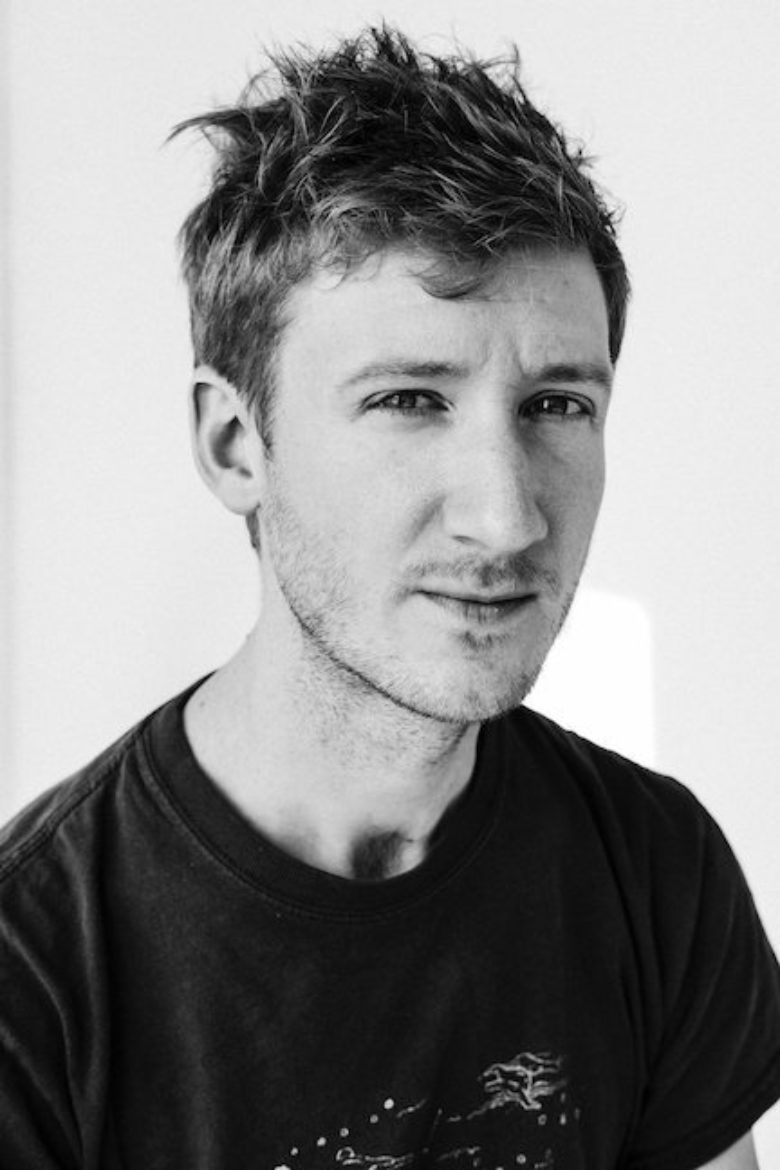 candorarts.com
Matt Austin is a book designer and publisher based in Chicago. He started and co-runs Candor Arts, a small art book press that publishes books about life, learning, and healing.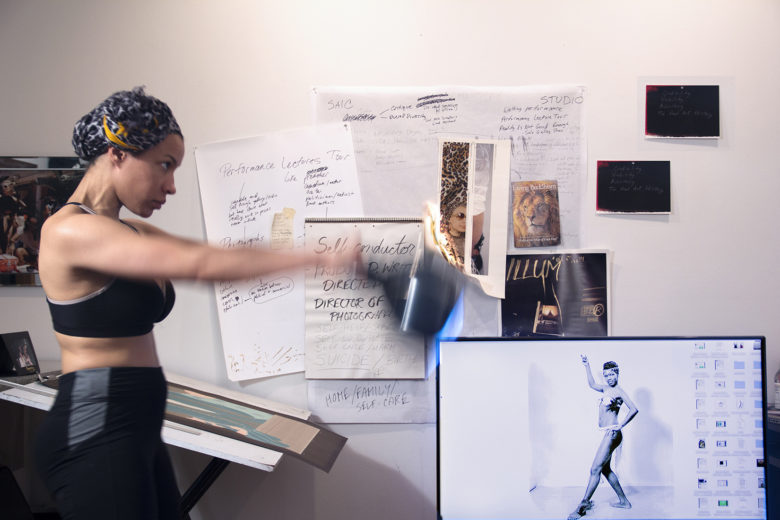 rmbstudios.com
Artist-scholar Rashayla Marie Brown manages an "undisciplinary" studio practice through photography, performance, writing, installation, and video. A lifelong nomad who moved 24 times, she began her practice as a poet in London. An Artadia and Franklin Furnace grantee, RMB has presented work internationally at Tate Modern, London; Krabbesholm Højskole, Copenhagen; Turbine Hall, Johannesburg; and in commissions at Bemis Contemporary, Omaha; Museum of Contemporary Art, Chicago; Museum of the African Diaspora, San Francisco; Rhodes College, Memphis; among others. She holds degrees from Northwestern University, the School of the Art Institute of Chicago, and Yale University.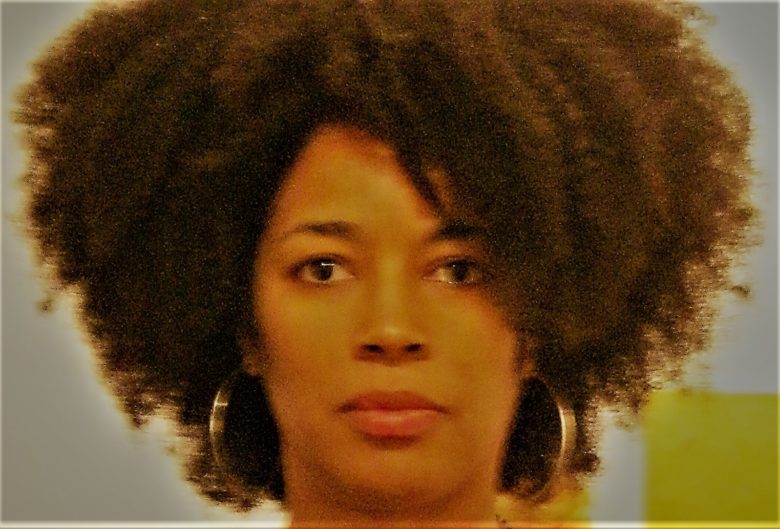 rhondawheatley.com
Rhonda Wheatley is a Chicago-based artist whose sculptures, paintings, and written works are grounded in the speculative and metaphysical and explore consciousness, healing, and transformation. She's had solo exhibitions at Hyde Park Art Center and David Weinberg Gallery and group shows at spaces including The Franklin, Gallery 400, and Glass Curtain Gallery, as well as Walter Maciel Gallery in Los Angeles and the Black Fine Art Show in New York City. Wheatley teaches art and writing and leads personal development, journaling, and wellness workshops in schools and art spaces in and around Chicago. She also performs readings from her personal journals and other writings, gives tarot card readings (private and as performance), and practices several energy healing modalities. Wheatley earned a BA in English Literature with a minor in African American Studies from Loyola University, Chicago and an MA in Writing from DePaul University. Rhonda will be a guest speaker for Failure Immunity + Building a Sustainble Life in the Arts on January 12, 2019.
spudnikpress.org/
Spudnik Press Cooperative is a community-based art center located in a warehouse-turned-arts hub in West Town, Chicago. Unique in our dedication to printmaking and the cultural traditions surrounding print, our studio houses professional facilities and rare equipment for a wide variety of traditional print processes and fine art publishing. Our 4800 sq.ft. studio includes shared work space, private studios and mixed-use spaces for exhibitions, classes and community events. The organization began in 2007 as a live/work studio. Executive Director, Angee Lennard, created the community-integrated print shop to respond to the needs of printmakers and Chicagoans interested in the arts. Throughout our short history, Spudnik Press has seen exponential growth. Programming began with a simple weekly drop-in Open Studio session and now includes a rich network of opportunities for anyone who wishes to be creative through printmaking. Between 2008 and 2011, the organization incorporated, received 501(c)3 status, moved to a dedicated studio space, acquired additional printing presses and hired a Studio Manager. Within four years, Spudnik Press Cooperative was able to offer access to professional letterpress, relief, intaglio, bookbinding, screen printing, and offset printing facilities. Programs expanded through new Open Studio sessions, a local residency program, hosting the first youth field trips and through publishing prints in collaboration with artists and designers. Another studio expansion in 2013 allowed for the creation of the Exhibitions Program, a large-scale free festival, Printers Ball, and adding yet one more type of printmaking to our repertoire, Risography. As Spudnik approaches a decade of programming, the organization continues to provide minimal barriers to well-maintained, robust printmaking facilities and a gallery while establishing a rich community of artists and art-consumers engaged in the vibrant landscape of fine art printmaking.
Never miss a thing
Subscribe to our newsletter and get regular updates on news, events, grants, and the latest opportunities for artists
Support Chicago Artists
Make a gift to CAC today and join our growing community of supporters