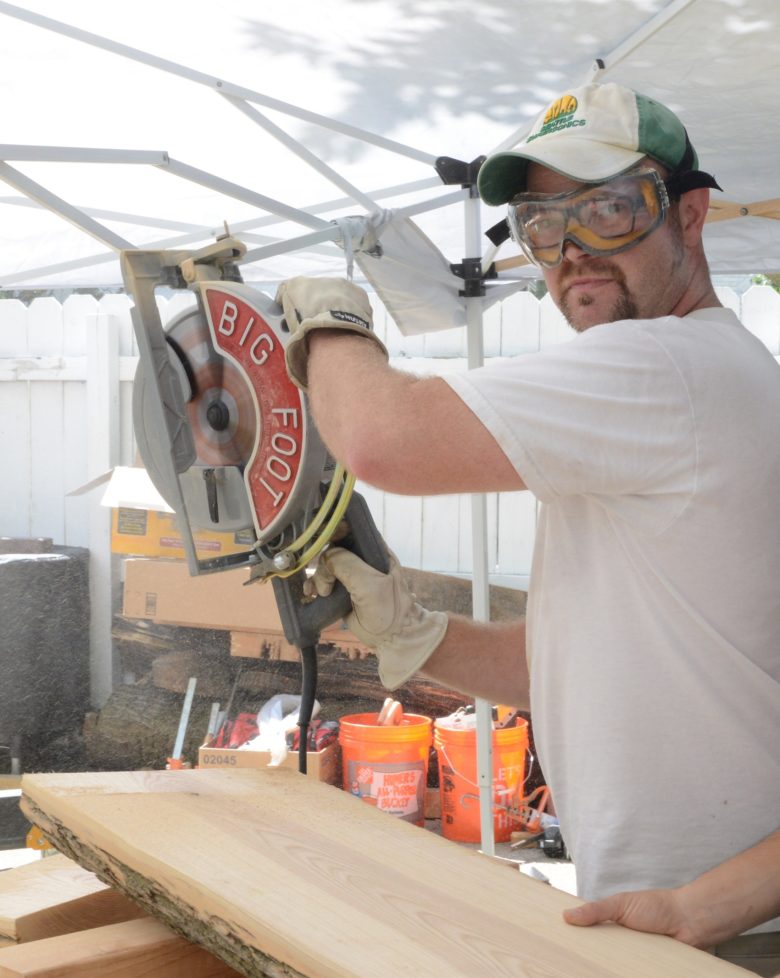 Erik L. Peterson
Erik L. Peterson is a Chicago-based public artist, sculptor, and museum educator. Drawing on the vocabularies of traditional arts media along with architecture and transportation infrastructure, Erik L. Peterson creates site-specific installations, public artworks, urban performances, edible sculptures, and neon artworks that challenge a viewer's sense of space and self. Teasing out the absurdities of social convention with wry humor, his projects give viewers agency to experience the physical act of perception. Peterson's unconventional approach to materials and his commitment to audience engagement serve to activate the public realm in new and unexpected ways. His art transports the pedestrian into a space of subtle strangeness and surprise, offering viewers a new way to participate as members of, and in the space within, a complex and changing public. 
Erik's work been featured in solo exhibitions at the Arts Club of Chicago, Open House Contemporary, EXPO CHICAGO, Bert Green Fine Art, Waubonsee Community College, Project 1612, Chicago Artists Coalition; large-scale public art projects and performances for the Broadview Hotel in Toronto, the Downtown Norfolk Council, Chicago Department of Special Events & Cultural Affairs (DCASE), and Pick Museum of Anthropology; and in group shows at The Franklin, Ralph Arnold Gallery at Loyola University, Arizona State University, Eastern Illinois University, University of Nebraska–Omaha, University of Wisconsin-Milwaukee, Columbia College, and the Chicago Artists' Coalition among others. Peterson is a founder of Hyde Park Kunstverein (HPK), an experimental "community museum" and Qeej Hero, a cross-cultural video game featuring an ancient Hmong musical instrument. 
He holds a B.F.A in Sculpture from Washington University in St. Louis and an M.F.A. from the University of Illinois at Chicago. In addition to his artmaking practice, Peterson is the Manager of Family Programs and Student Engagement at the Smart Museum of Art. Peterson recently completed Ashland, a sculptural bench made from reclaimed ash wood, located in Edgewater Beach as one of the featured artists in the City of Chicago's Year of Public Art in 2018.  Erik will be a guest speaker for Artist Case Studies: Project Development on December 4, 2018. 
(Updated in 2019)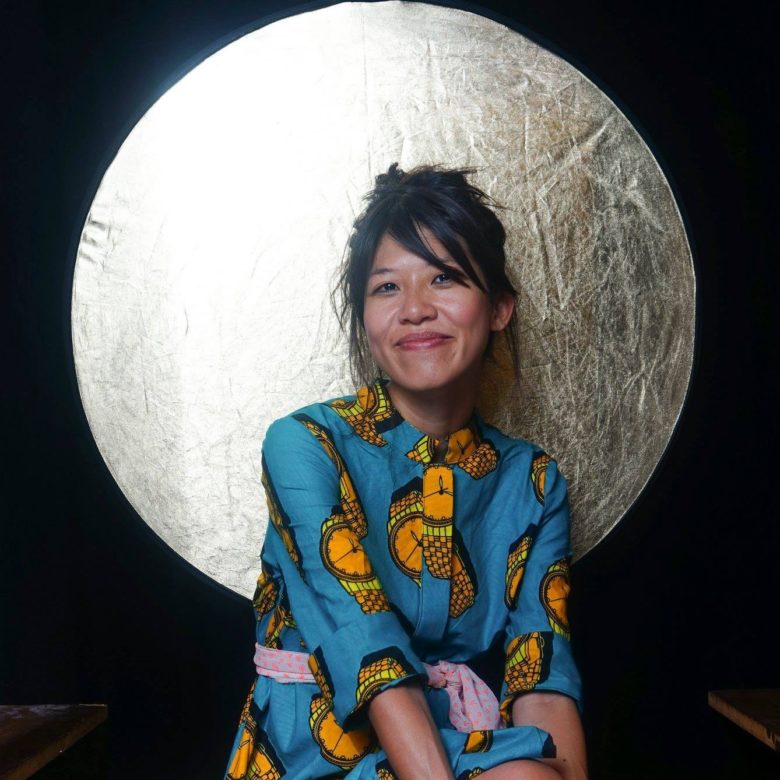 huongngo.com
Hương Ngô (Huong Ngo, Ngô Ngọc Hương, 吳玉香) is an interdisciplinary artist whose conceptual practice connects the personal and the political, giving material form to histories which have been rendered invisible and interrogating the ideological origins of their erasure.  Having grown up as a refugee in the American South, Ngô creates work that reframes the hybrid, the imperfect, and the non-fluent as sites of survival and knowledge. She is a graduate of the University of North Carolina at Chapel Hill (BFA Fine Arts, 2001), School of the Art Institute of Chicago (MFA Art & Technology, 2004), and was a studio fellow at the Whitney Independent Study Program (2012). She was recently awarded the Fulbright U.S. Scholar Grant in Vietnam (2016) for her research, begun at the Archives Nationales d'Outre-Mer in France and recently presented at DePaul Art Museum (2017), that examines the colonial history of surveillance in Vietnam and the anti-colonial strategies of resistance vis-à-vis the activities of female organizers and liaisons. Her work, which has been described as "deftly and defiantly decolonial" by New City and "what intersectional feminist art looks like" by the Chicago Tribune, has been exhibited at the MoMA (2018), MCA Chicago (2004, 2016, 2017), Para Site HK (2017), Nhà Sàn Collective (2016), the Queens Museum (2014), The Kitchen (2011, 2014), and the New Museum (2012) among others. She has been awarded the DCASE Individual Artist Program Grant (2017, 2018), the Illinois Arts Council (2018), Chicago Artists Coalition BOLT residency (2016-17), Rhizome Commission (2011), and has been in residency through the Camargo Foundation Core Program (2018), LATITUDE Chicago (2015), and SOMA Mexico (2014). She has taught at the MoMA, Pratt Institute, and Parsons The New School for Design and is currently Assistant Professor in Contemporary Practices at the School of the Art Institute of Chicago.  Hương will be a guest speaker for Artist Case Studies: Project Development on December 4, 2018. 
Never miss a thing
Subscribe to our newsletter and get regular updates on news, events, grants, and the latest opportunities for artists
Support Chicago Artists
Make a gift to CAC today and join our growing community of supporters