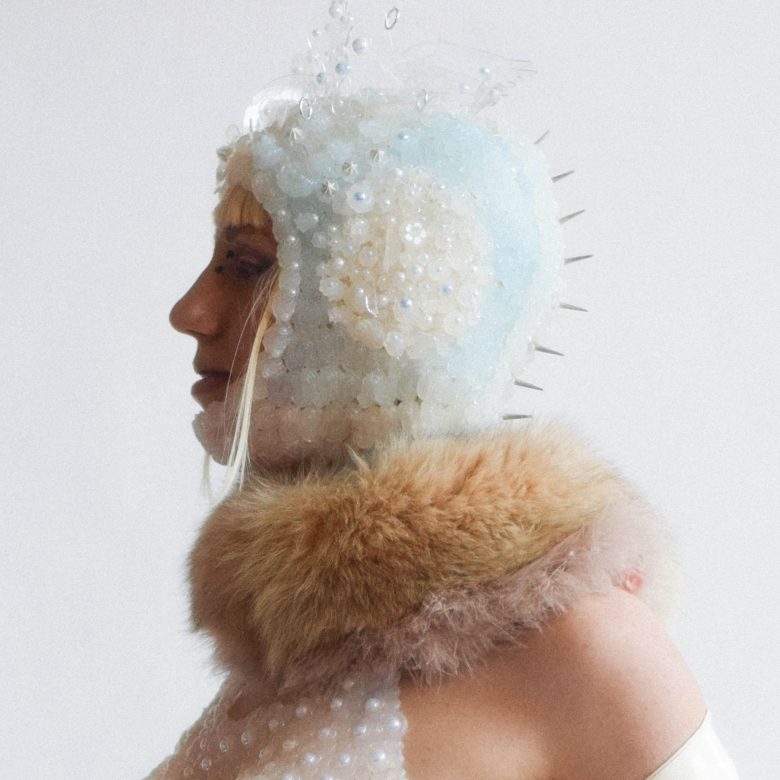 Bun Stout
Bun Stout is a Chicago-based interdisciplinary artist engaging social technologies and Chicago's drag club scene. Their art is centered in handmade augmented reality wearables, intentionally misusing software designed for social media. Combining fashion, photography, AR and poetry, they transform themself and other artists into otherworldly storytellers who appear IRL and hidden within technological spaces.
Their work explores dynamics of beauty and power and is focused through experiences of queer community and survival in the American midwest. Stout's work is contextualized in trans concepts of realness, the practical and economic value of performed beauty, and the ever-present possibility of transformation.
They have spoken about their work at the Kinsey Institute for Research in Sex, Gender and Reproduction and the School of the Art Institute of Chicago. Exhibitions include interactive installations at Soho House Chicago and the Cucalorus Film Festival. They hold a BFA from Indiana University and an MFA in Sculpture from the School of the Art Institute of Chicago. 
Stout is preparing to present their first full collection of AR wearables in July 2022,  the collection "Local Legend" at Co-Prosperity in Chicago.
Image: Shot from the editorial of AR garment "ONE FATE STUPID" shot by Brittany Sowacke and worn by Gigi Loving.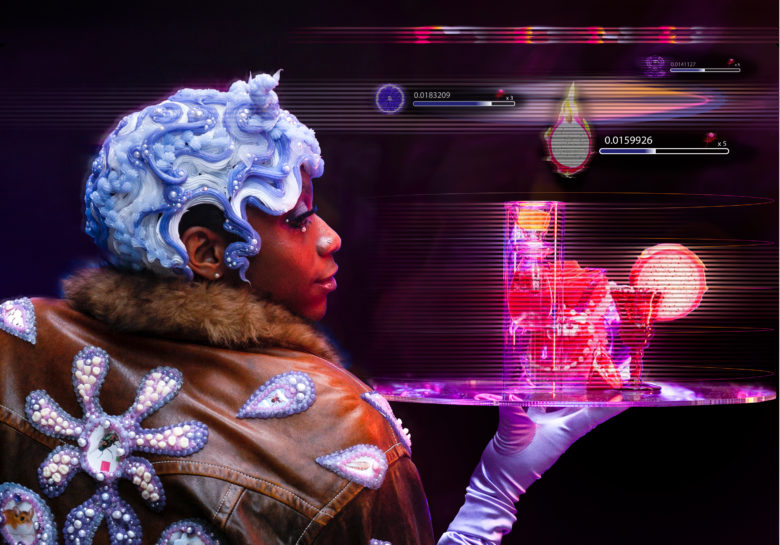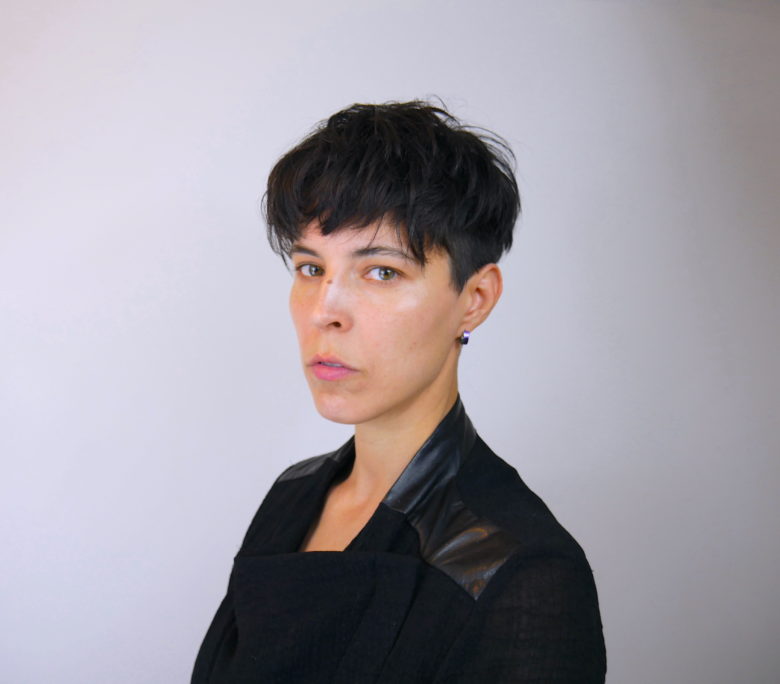 Erica Gressman
Erica Gressman is a Miami-born, mixed Latinx queer artist working in Chicago who fuses sound art with performance. She received her BA from New College of Florida and her MFA from the School of the Art Institute of Chicago's Department of Performance in 2012. She has performed at the Museum of Contemporary Art Chicago, the Royal Danish Art Academy, University of Illinois Urbana Champaign, Pittsburgh's VIA: video/music festival, New York's Grace Exhibition Space, Defibrillator Gallery and Miami Art Center. Her work 'Wall of Skin' has been featured in Performance Matters journal, Barbed Magazine, and Emergency Index Vol. 2. In 2019, they received Illinois Arts Council Fellowship for their work, 'Limbs', debuted at the Krannert Art Museum.
Image: Erica Gressman, Limbs (2018). Performance/ New Media art. Krannert Art Museum. Photo credit Alicia Rodriguez.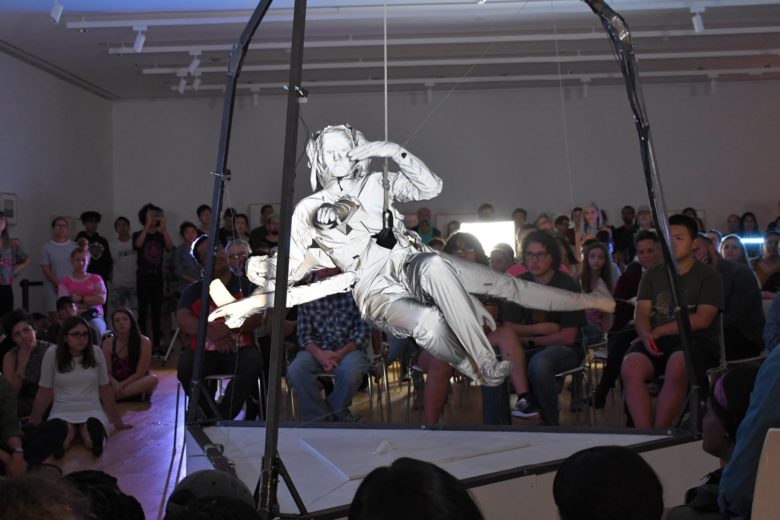 Never miss a thing
Subscribe to our newsletter and get regular updates on news, events, grants, and the latest opportunities for artists
Support Chicago Artists
Make a gift to CAC today and join our growing community of supporters