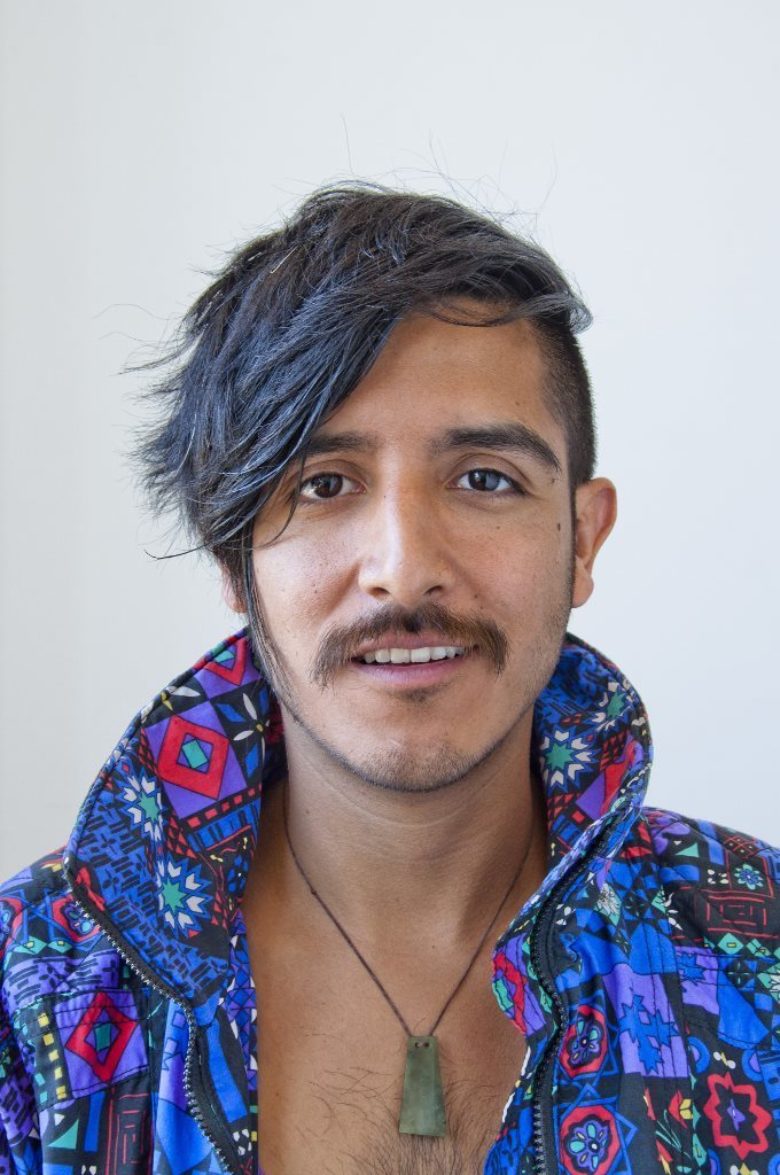 performancero.com
Emilio Rojas (b.1985, Mexico City) is a multidisciplinary artist, working primarily with the body in performance, using film, video, photography, installation, public interventions and sculpture. Rojas utilizes his body in a political and critical way, as an instrument to unearth removed traumas, embodied forms of decolonization, migration and poetics of space. His researched-based practice is heavily influenced by queer archives, border politics, botanical colonialism, and defaced monuments. His works have been exhibited in the US, Mexico, Canada, Japan, Austria, England, Greece, France, Germany, Italy, Spain, and Australia. Besides his artistic practice, Rojas is also a translator, community activist, yoga teacher, and anti-oppression facilitator with queer, migrant, and refugee youth. Rojas recently  graduated from SAIC with an MFA from the Performance department. Galeria Jose de la Fuente in Santander, Spain and Gallleriapiú in Bologna, Italy represents Rojas' work. Learn more about Emilio Rojas's solo BOLT exhibition The Master's Tools Will Never Dismantle the Master's Monuments.

yvettemayorga.com/
Yvette Mayorga is an interdisciplinary artist. She uses confection, industrial materials, and the American board game Candy Land as a conceptual framework to juxtapose the borderlands of the U.S. and Mexico. The spaces in the "Candy Lands" of her work relate to immigrant utopian visions of the American Dream. The smell, decoration, and personal photographs in her work serve to critique the glut of violence at the border.
Mayorga has presented her work at The Vincent Price Art Museum, the School of the Art Institute of Chicago, EXPO, LACMA's Pacific Standard Time, The Chicago Cultural Center, The Chicago Artists Coalition, The National Museum of Mexican Art, University of Indianapolis, The Arts Incubator, Roots and Culture, Weinberg/Newton, Gallery 400, Ukraine Institute of Modern Art, GEARY Contemporary, & forthcoming at Loyola Marymount University, Tube Factory, & MASS Gallery. Photo: Kevin Penczak
Never miss a thing
Subscribe to our newsletter and get regular updates on news, events, grants, and the latest opportunities for artists.
Support Chicago Artists
Make a gift to CAC today and join our growing community of supporters