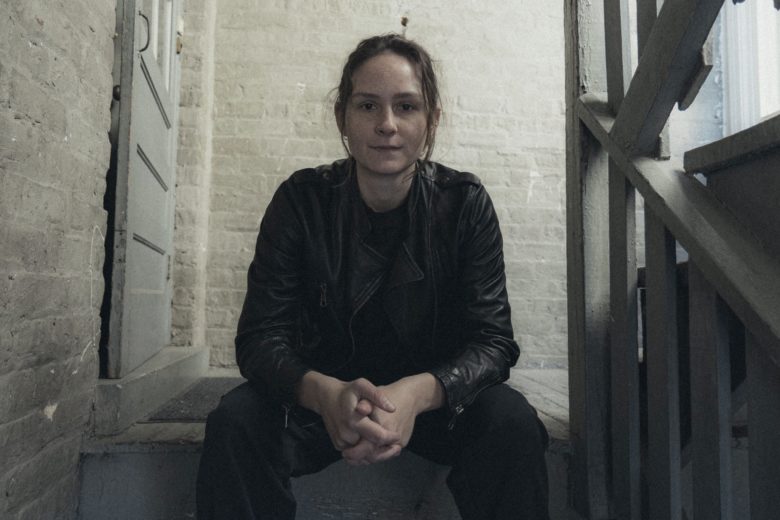 Ashley Houghton is a printmaker and founder of Language Tools Residency through her press, Player 1 Press. Language Tools Residency is a space for artists, writers, and educators who speak endangered languages to publish language tools, games, books and reimagine/question how we learn languages.
Ashley, a citizen of the Mvskoke Nation, was inspired to create such a space after beginning to learn the Mvskoke Language. The funds provided by CAC's MAKER Grant will go towards the completion of a Mvskoke Word Game that she developed with the help of the Mvskoke Language Program.
Image: Mvksoke Word Game/"Teyvmke" Board. 4 Layer Offset Lithography. Acrylic Sheet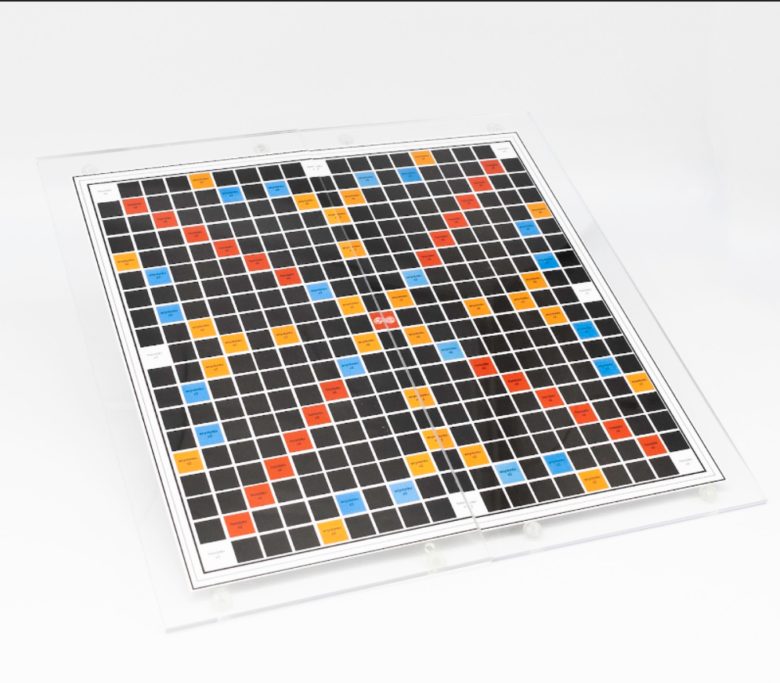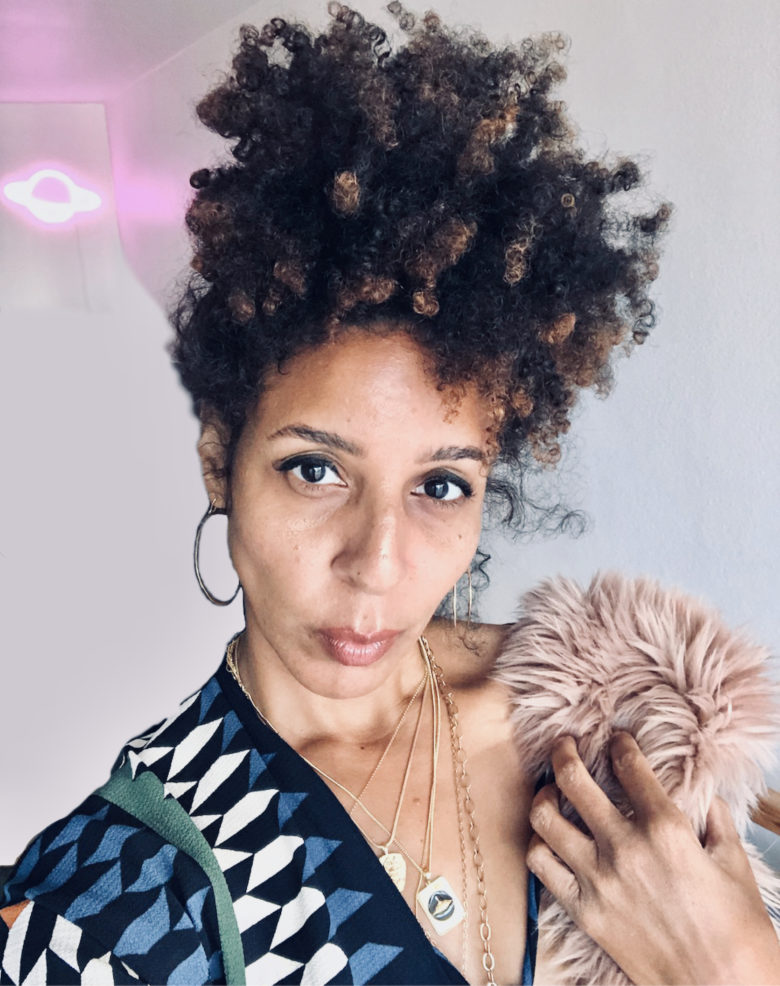 D. Denenge Duyst-Akpem
Denenge is a space sculptor whose award-winning teaching, art, and writing bridge disciplines of ritual, design, ecology, and Afrofuturity. Her fantastical interactive environments and performances, guided by hybrid archetypal beings through liminal spaces, interrogate, titillate, decolonize, and empower, inspired by Sun Ra and asking: "Who controls the future?" She is Associate Professor, Adjunct, School of the Art Institute of Chicago, and Founder of Denenge Design and In The Luscious Garden, focused on holistic and conceptual approaches to human-centered design.
Her work and writing have been featured at venues internationally including: ICA London for Black Quantum Futurism: Temporal Deprogramming; Corpus Meum at Arts Club of Chicago; Kunsthaus Zürich; Kunstgewerbemuseum Berlin; ARTEXTE; U.S. Library of Congress (NASA/Blumberg); Red Bull Arts NY; Schomburg Center; Art Gallery of Ontario; Museum of Contemporary Art Chicago; Goethe Institut.
She was selected as a 2014 NEH Fellow; 2017 Place Lab Fellow, Rebuild Foundation with U-Chicago Harris School of Public Policy; and 2020 (now 2022) La Becque laureate. Publications and collections include: Peggy Cooper Cafritz Collection; AFRIFUTURI 02022020 monograph; essay on AFRICOBRA co-founder Jae Jarrell, Kavi Gupta Gallery for the 58th Venice Biennale; Antennae: Journal of Art and Nature; Fleeting Monuments for the Black Arts Movement (U-Minn); Vegetal Entwinements (MIT); and Africa Fashion (Victoria & Albert Museum).
Artwork caption: Holographic High Priestess (2020-2022) and High Priestess of the Intergalactic Federation, Special Envoy to Mars (2018, 2019)
Originally commissioned by then-NASA/Blumberg Chair of Astrobiology Dr. Lucianne Walkowicz, for Becoming Interplanetary/Decolonizing Mars Symposium at U.S. Library of Congress, Kluge Center and also performed in 2019 at ICA London as part of Black Quantum Futurism: Temporal Deprogramming, this multi-media audience-interactive poetic riff traverses time, space and altered dimensions. Wearing garments and a headdress inspired by depictions of Califia – the fictional BIPOC warrior queen after whom California is named--Duyst-Akpem considers what it means to be human, to reach for the stars, to become interplanetary." 
During pandemic, the project went virtual, becoming Holographic High Priestess as a video loop projected as an "appearance/apparition" two stories high for Terrain Biennial at Blanc Gallery, Chicago, and as a glitch projection for Tomorrow and Tomorrow and Tomorrow at Chicago Design Museum.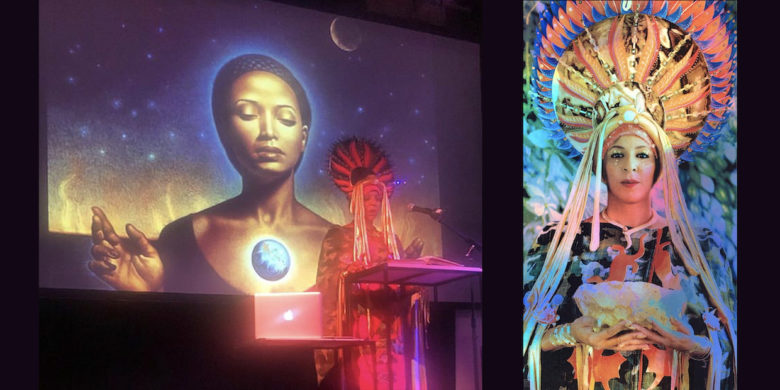 Never miss a thing
Subscribe to our newsletter and get regular updates on news, events, grants, and the latest opportunities for artists
Support Chicago Artists
Make a gift to CAC today and join our growing community of supporters