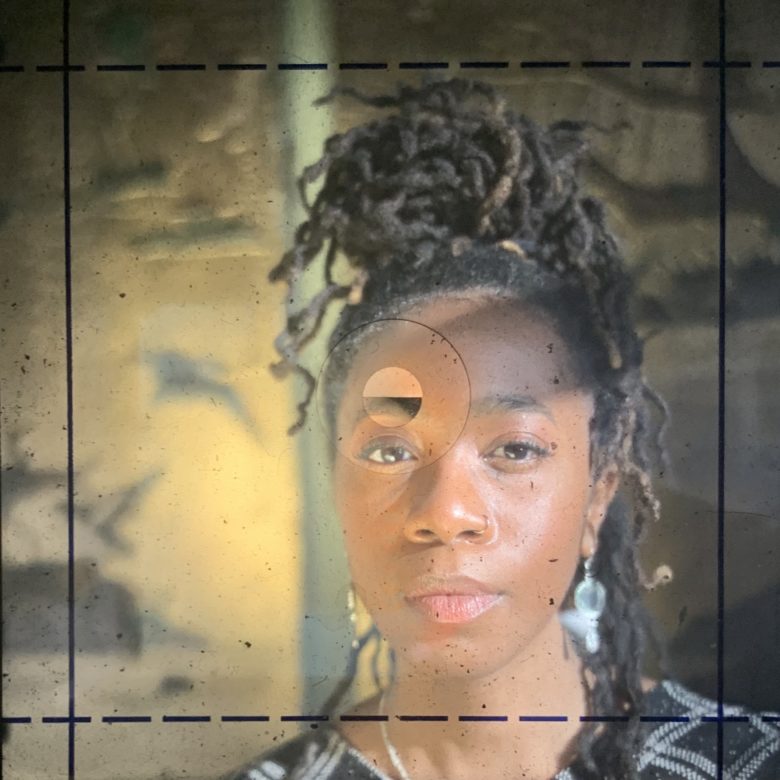 Breanna Robinson
Breanna Robinson (b. Chicago, 1995) is an interdisciplinary artist based in Chicago, IL. Working with a variety of processes including printmaking, collage, drawing, and coding, her projects tend to take shape through a mix of hand + digital renderings and image manipulation. Prevalent themes in her work include nostalgia (and time, broadly), femininity, media and technology in the context of Black American culture, history, and traditions.
She earned a BFA with emphasis in printmedia from the School of the Art Institute of Chicago in 2017, and has shown work in Chicago, New York, and Berlin, Germany. 
Photo: Jacob King
Image: Breanna Robinson, Luella, 2021, Silkscreen with mohair embellishment, 17 x 22 in.
Image photo: Kate Bowen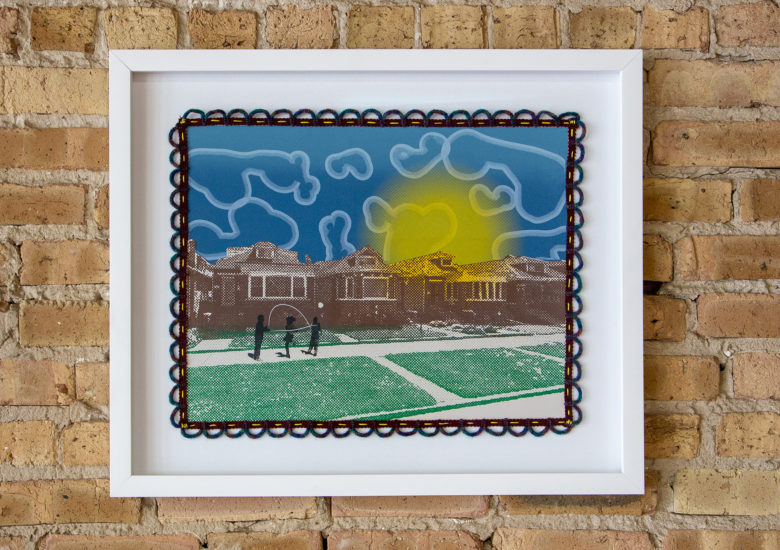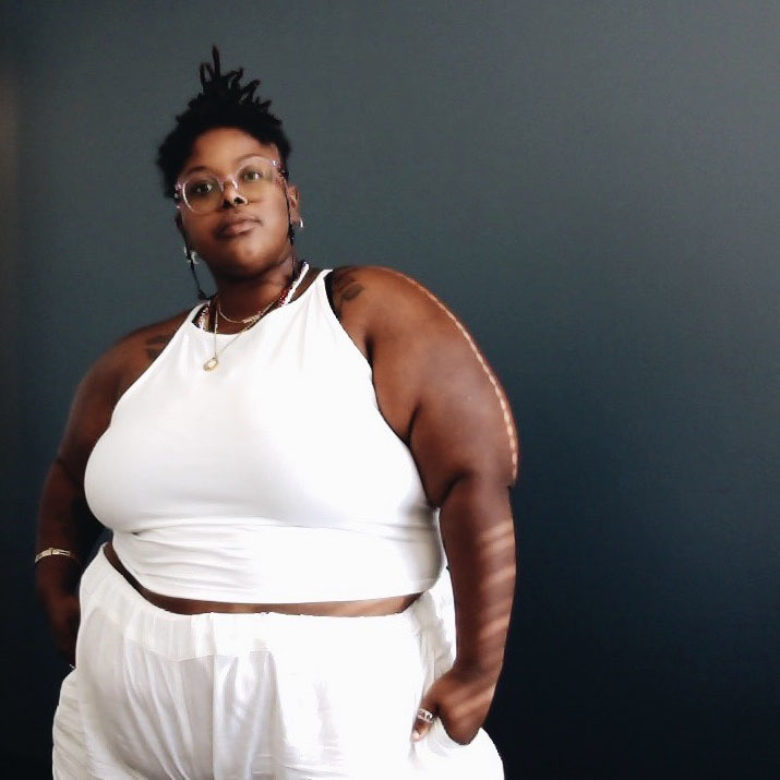 Ireashia M. Bennett
Ireashia M. Bennett is a storyteller, filmmaker, and writer whose work aims to create worlds, and document moments, where Black queer, disabled folks can exist in ease, complexity, and pleasure. They earned a B.A. in Journalism from Columbia College Chicago. Their work takes the form of new media, short and experimental films, as well as written and multimedia essays. They are a recipient of the two-year RaD Lab + Outside the Walls fellowship at Threewalls and the SPARK Grant from the Chicago Artists Coalition. Their artistic work has been exhibited in art spaces such as the Sullivan Galleries, Arts Incubator, Stony Island Arts Bank, and Chicago Art Department in Chicago as well as nationally at the Museum of African American History in Boston, MA.
Image: Ireashia M. Bennett, Going Back to the Future, 2022, Film still from Going Back to the Future, a visual collage as a response to To Render the Infinite, a short film by zakkiyyah najeebah dumas o'neal and composed by Ayana Contreras. Published by Sixty Inches from Center on April 5, 2022.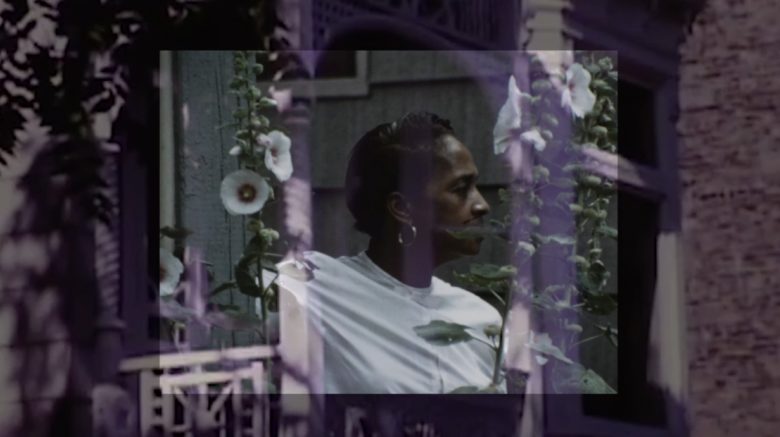 Never miss a thing
Subscribe to our newsletter and get regular updates on news, events, grants, and the latest opportunities for artists
Support Chicago Artists
Make a gift to CAC today and join our growing community of supporters