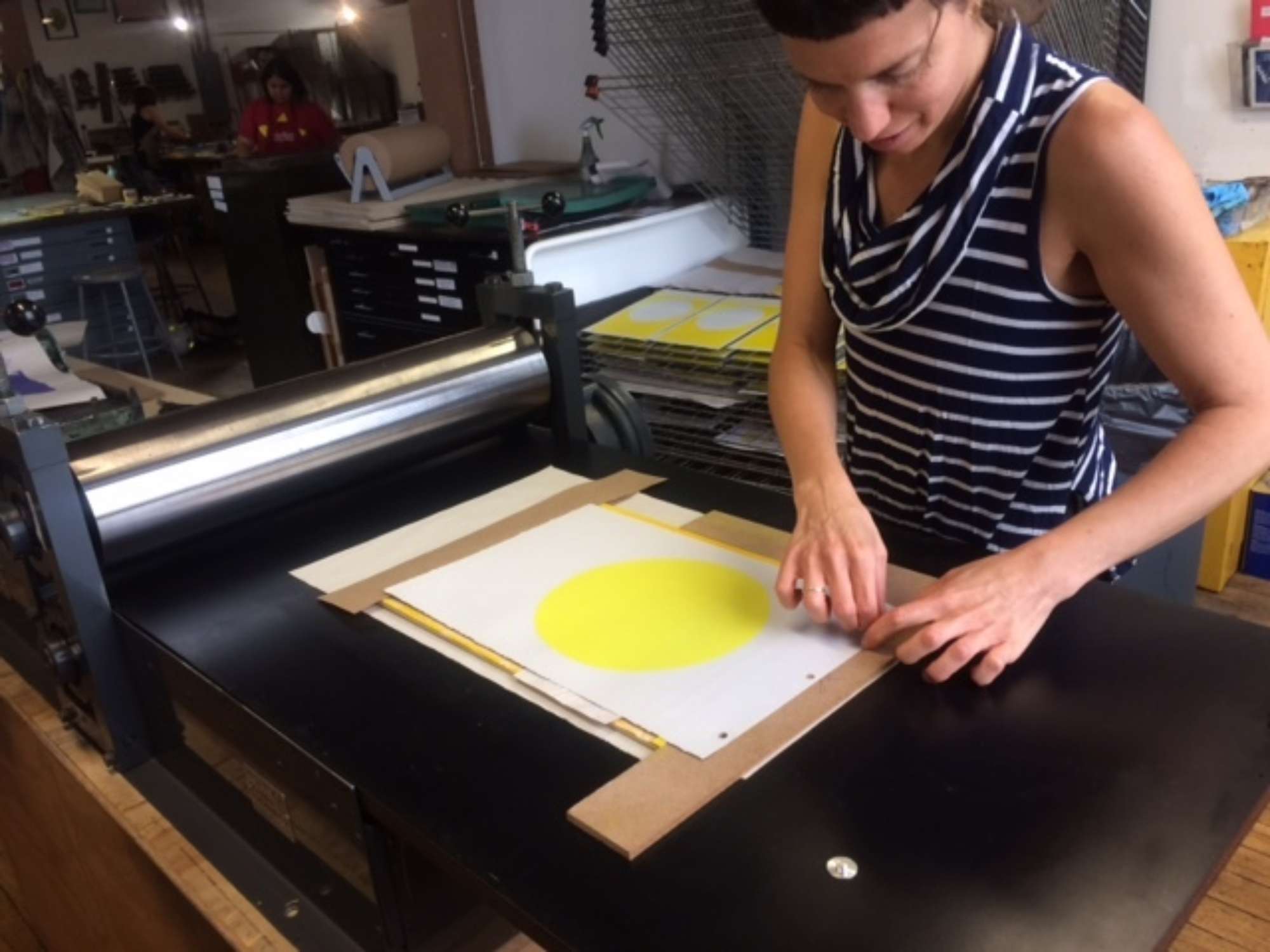 Chicago, IL. October 29, 2018--Chicago Artists Coalition (CAC) is proud to announce the SPARK Microgrant: a new, unrestricted award opportunity for emerging Chicago-based visual artists who identify as ALAANA (Asian, Latinx, Arab, African diaspora or Native), an artist with a disability, or as a self-taught or informally trained artist who is striving to make their art practice a primary vocation.
This program reaffirms CAC's commitment to emerging artists of Chicago and demonstrates the organization's desire to directly address the historical barriers that have prevented the arts in this city from reflecting the demographic of diverse makers that call it home. The SPARK Microgrant recognizes that the category of "emerging artist" is not necessarily defined by age but oftentimes a consequence of encountering systemic disadvantages perpetuated by discriminatory policies, structures, and practices; or, by operating outside of an academic or institutional system. This is especially true for the demographics of artists who identify as one (or more) of the groups above.
With the generous support of the Joyce Foundation, the SPARK Microgrant will offer 15 unrestricted awards of $2,000 each to recognize exceptional emerging artists working in Chicago. Caroline Older, Executive Director of CAC, notes, "We are grateful to be collaborating with the Joyce Foundation to create a program that directly supports and acknowledges artists from these backgrounds as a vital part of the city's arts ecosystem."  
"Expanding funding for Chicago artists was among the top priorities outlined in the city's cultural plan. The creation of this new microgrant program directly connects to that goal," stated Tracie D. Hall, Director of the Joyce Foundation's Culture Program.  "We have truly visionary artists living and working in every neighborhood across the city. We hope that this new line of support will help bring some of their visions to life, for their individual benefit and that of their broader communities."
CAC has hired Adia Sykes to manage and administer this new program. Sykes received her BA in Anthropology from the University of Chicago in 2016 and MA in Arts Administration and Policy from the School of the Art Institute of Chicago in 2018. She works as an independent curator and arts administrator throughout Chicago and has previously realized projects with the Hyde Park Jazz Festival, Woman Made Gallery, ACRE Projects, and the Chicago Mayor's Office.
Applications for the SPARK Microgrant open December 15, 2018 and more information about the program can be found HERE
Please contact Adia Sykes with questions regarding the SPARK Microgrant program or applications by email at adia@chicagoartistscoalition.org or by phone (312) 491-8888 x1004.
--
Chicago Artists Coalition is a non-profit organization that supports contemporary Chicago artists and curators by offering residency programs, exhibitions, professional development and resources that enable them to live, work and thrive in the city. CAC is deeply committed to advancing the cause of art and its importance in Chicago's culture and economy by cultivating a wide-reaching civic, philanthropic and public support network.
The Joyce Foundation is a nonpartisan, private foundation that invests in the future of the Great Lakes region by supporting policies to advance racial equity and economic mobility for the next generation. We support policy research, development and advocacy in areas that have a significant impact on quality of life: Education & Economic Mobility, Environment, Gun Violence Prevention & Justice Reform, Democracy, and Culture. Based in Chicago, Joyce focuses its grant making in Illinois, Indiana, Michigan, Minnesota, Ohio, and Wisconsin. We also collaborate with funders and other partners to explore promising policy solutions in other states or at the federal level. Joyce has budgeted 2018 charitable disbursements of $50 million on assets of approximately $1 billion. For further information, please visit www.JoyceFdn.org, or follow us on Twitter or Facebook.
Never miss a thing
Subscribe to our newsletter and get regular updates on news, events, grants, and the latest opportunities for artists.