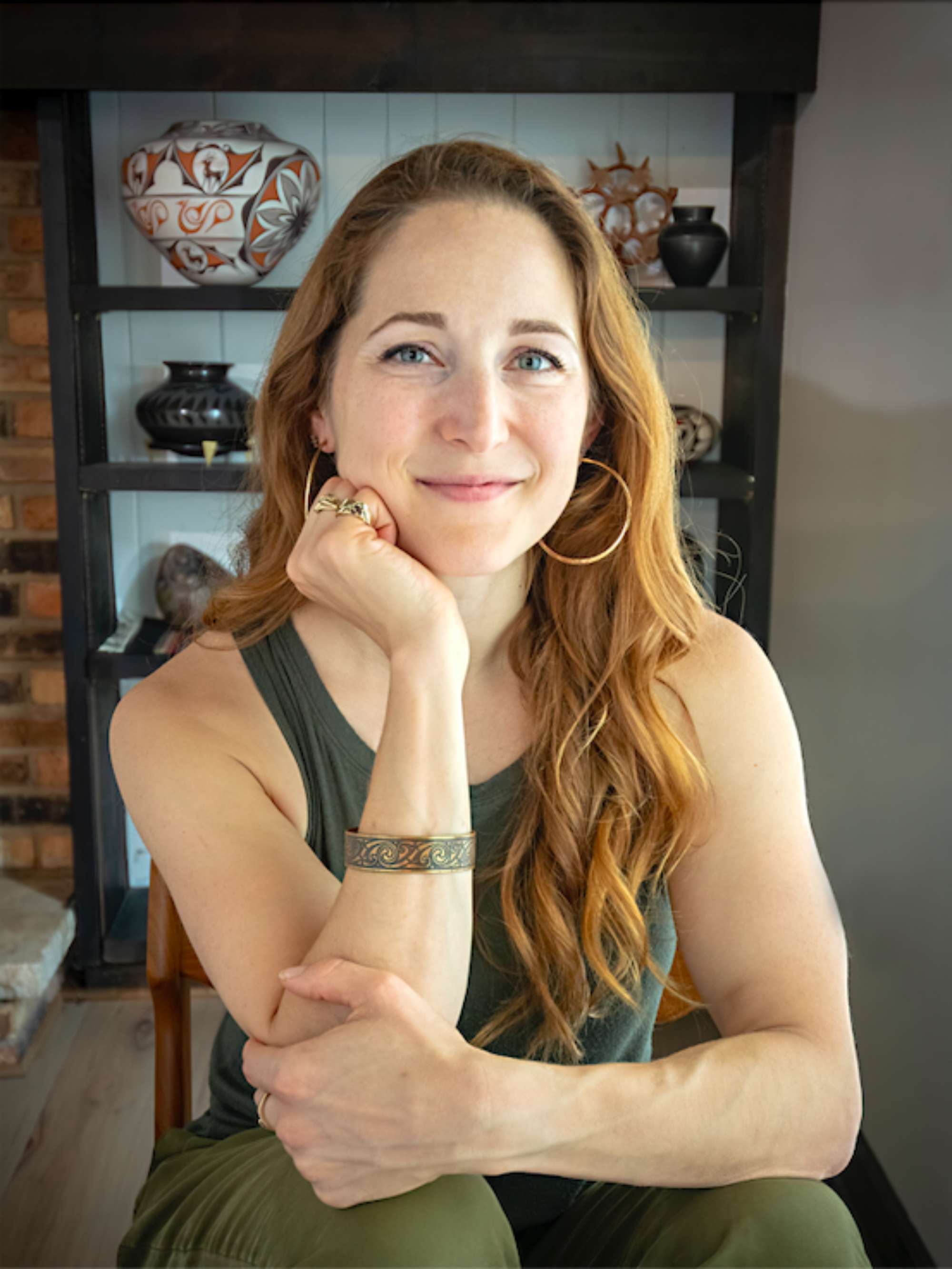 For Immediate Release: 
Media contact: Dana Randall, dana[@]chicagoartistscoalition[.org]
CAC Welcomes New Executive Director Brookes Ebetsch
Chicago, IL. August 10, 2023 — Following an extensive search headed by Chicago Artists Coalition's Board of Directors, the board is  pleased to announce Brookes Ebetsch as the new Executive Director of the Chicago Artists Coalition.
Ebetsch's background as an executive director in the non-profit arts sector, as well as her interest in fostering mutually beneficial relationships with artists and patrons alike, will aid in advancing CAC's mission to support the arts community in Chicago.
"We are thrilled to have Brookes Ebetsch join the Chicago Artists Coalition team," says Gibran Villalobos, Chicago Artists Coalition Board Chair and Interim Executive Director. "The board aimed to bring on a team player that was energetic and focused to match the challenges faced by cultural organizations today. Brookes arrives on the eve of our 50th anniversary and is poised to chart our upcoming course."
As Executive Director, Ebetsch will oversee the day-to-day operations at CAC, providing support for both BOLT and HATCH artist residency programs, maintaining current and forming new relationships with donors, as well as facilitating further opportunities for development, including the Sabina Ott Library and the newly designated Third Space gallery, which has been used in the past to host Newcity's Breakout Artists Exhibition.
"It is a critical time to support artists and curators, to build a network of mentors and advocates to uplift their work," says Ebetsch. "We're also at this beautiful point of inflection, coming out of a pandemic, reflecting on our rich history and envisioning our next 50 years. There is a very bright future ahead of us possible with the alchemy that artists, curators, and patrons create together."
Ebetsch was most recently Executive Director of Metropolis Performing Arts Centre and School of Performing Arts in suburban Chicago. She was part of the National Association of Latino Arts and Cultures 2022 Leadership Institute. She has previously held posts at the Institute for Latino Studies focusing on visual art exhibitions, documentation for Latinx art and artists, and collaborative arts projects with organizations across the US. She holds a BFA in photography and ceramics, a second major in Spanish, and a Masters in Nonprofit Administration from the University of Notre Dame Mendoza School of Business.
Join us in welcoming Brookes to the Chicago Artists Coalition at our Director's Party on September 8, 2023 from 5-8pm!
Headshot: Chuy Benitez
Never miss a thing
Subscribe to our newsletter and get regular updates on news, events, grants, and the latest opportunities for artists