/

/

/

/

LAUNCH 2019 Details
Chicago Artists Coalition has hit pause on education programs through 2021, due to funding constraints. Please check back in 2022 for updates.
The 2019 LAUNCH Invitational Residency will take place June 26-28, 2019 at Chicago Artists Coalition.
Participating schools and organizations include Chicago State University, Columbia College, DePaul University, Marwen, North Park University, Northern Illinois University, Northwestern University, School of the Art Institute of Chicago, University of Chicago, and University of Illinois at Chicago!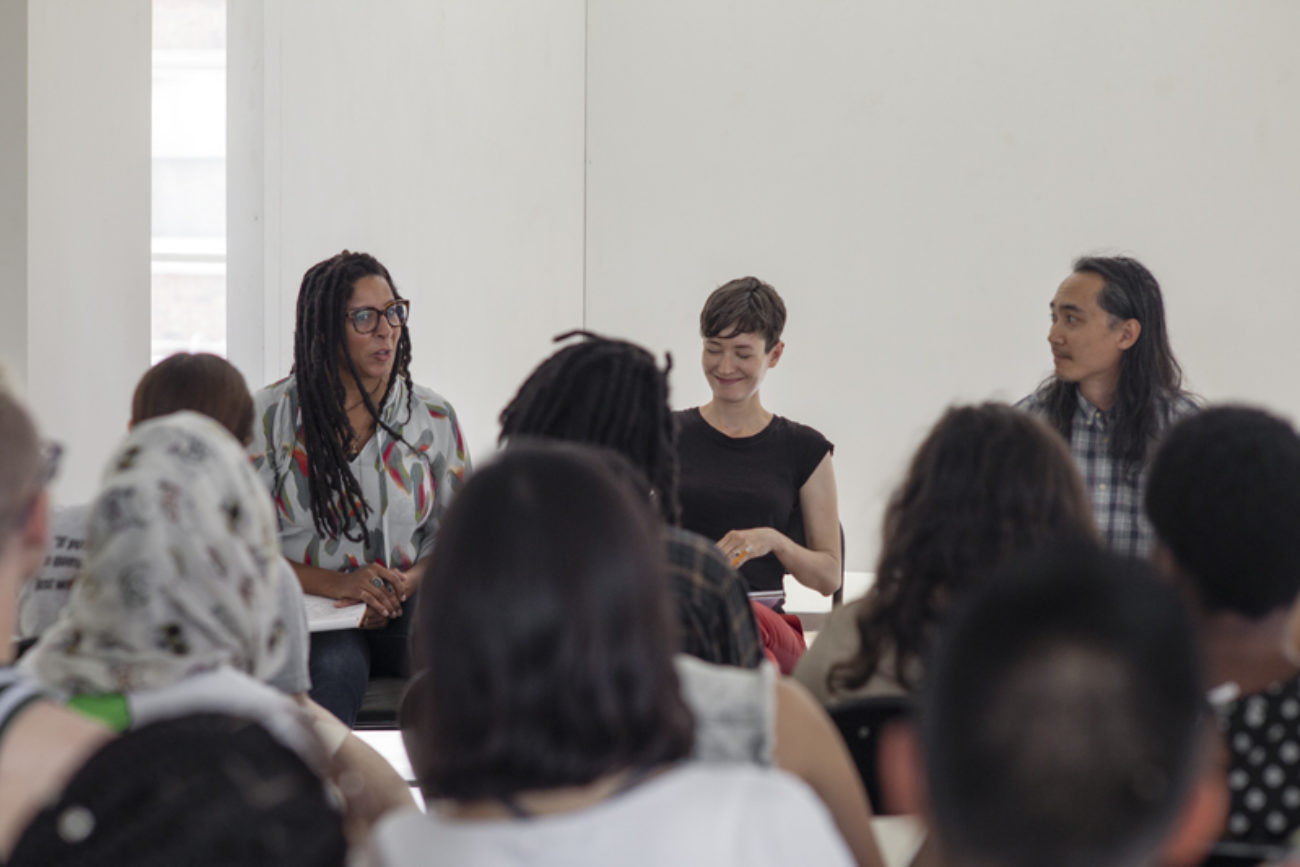 LAUNCH 2019 Artist Co-Facilitators + Mentors
Chicago Artists Coalition is pleased to collaborate with the 2019 LAUNCH Invitational Residency Artist Co-Facilitators and Mentors, Yvette Mayorga and Luis Sahagun.
2019 Curriculum
Informed largely by the self-assessments that resident artists complete during the application process, the LAUNCH curriculum combines structured workshops and conversations, assigned readings, group activities, and focused individual work.
Monday - Designing a Vision for the Future + Making Connections
Values + Goals + Questions | Yvette Mayorga // Luis Sahagun // Kate Zeller
Artists Paths + Modes of Practice | William Estrada // Tempestt Hazel // Emily Winter
Connecting with an Audience | Dana Bassett
Tuesday - Compiling Tools + Building Community
Financial Literacy for Artists | Sarah Lombardi
Inside Scoop on Artist Opportunities | Kristin Abhalter // Paul Catanese // Stephanie Koch // Teresa Silva
Crafting a Winning Proposal + Artist Statement Best Practices | J. Gibran Villalobos
Wednesday - Reflections, Feedback + Developing a Plan for Your Practice

Strategies for Developing a Sustainable Creative Career | Erica Mott
Individual Reflections + Collective Thinking | Brandon Alvendia // Matt Austin // Amina Ross // Kate Siezputowski
Never miss a thing
Subscribe to our newsletter and get regular updates on news, events, grants, and the latest opportunities for artists.