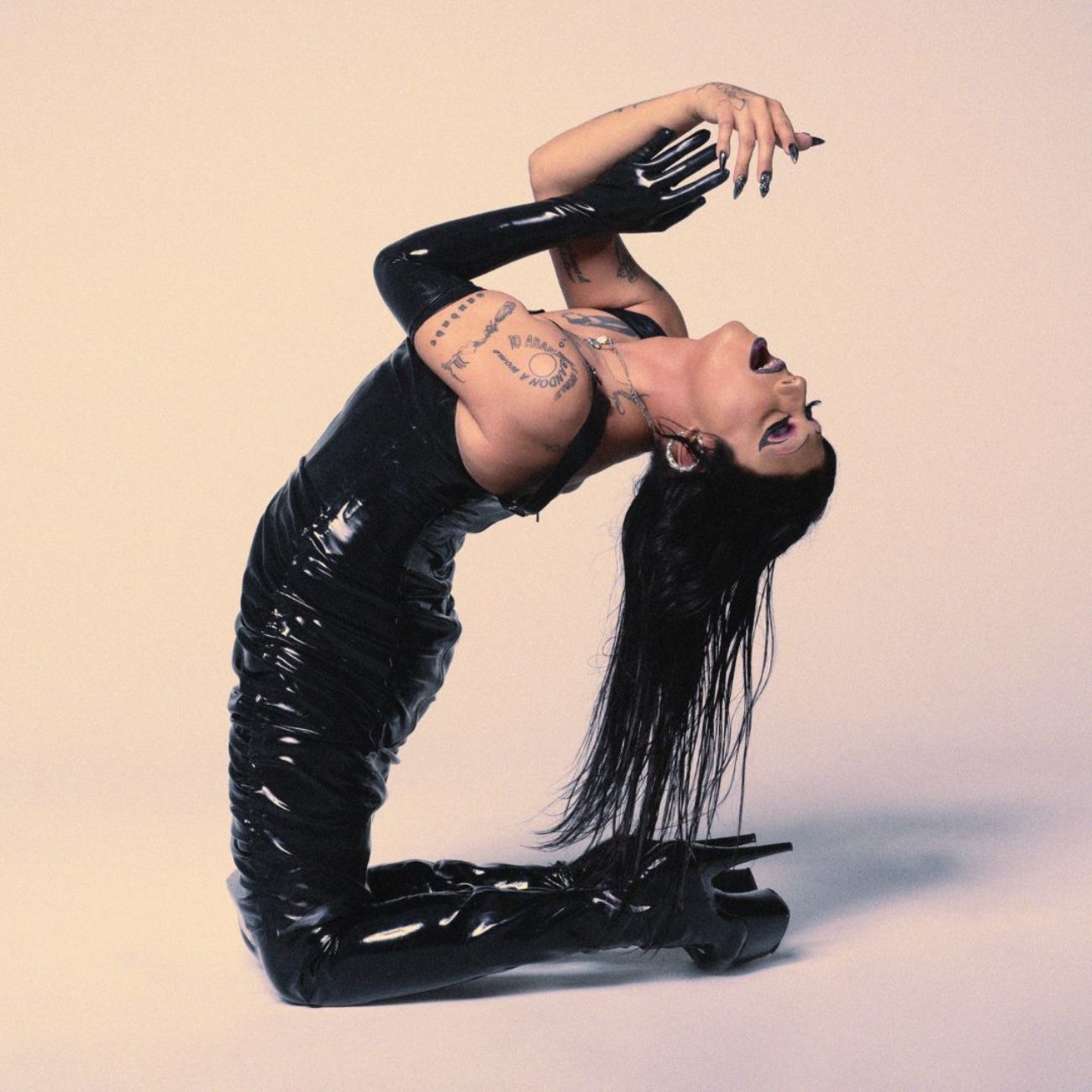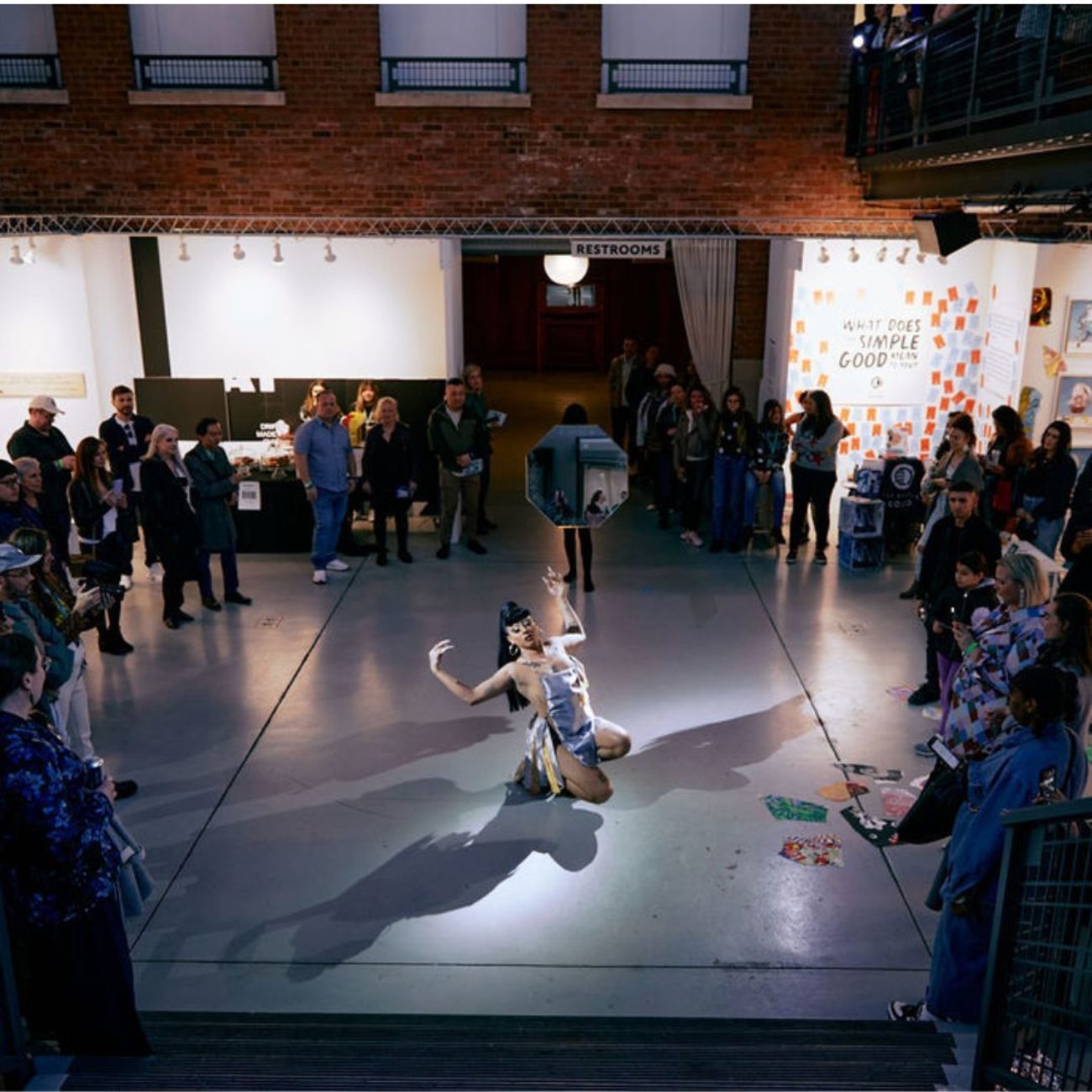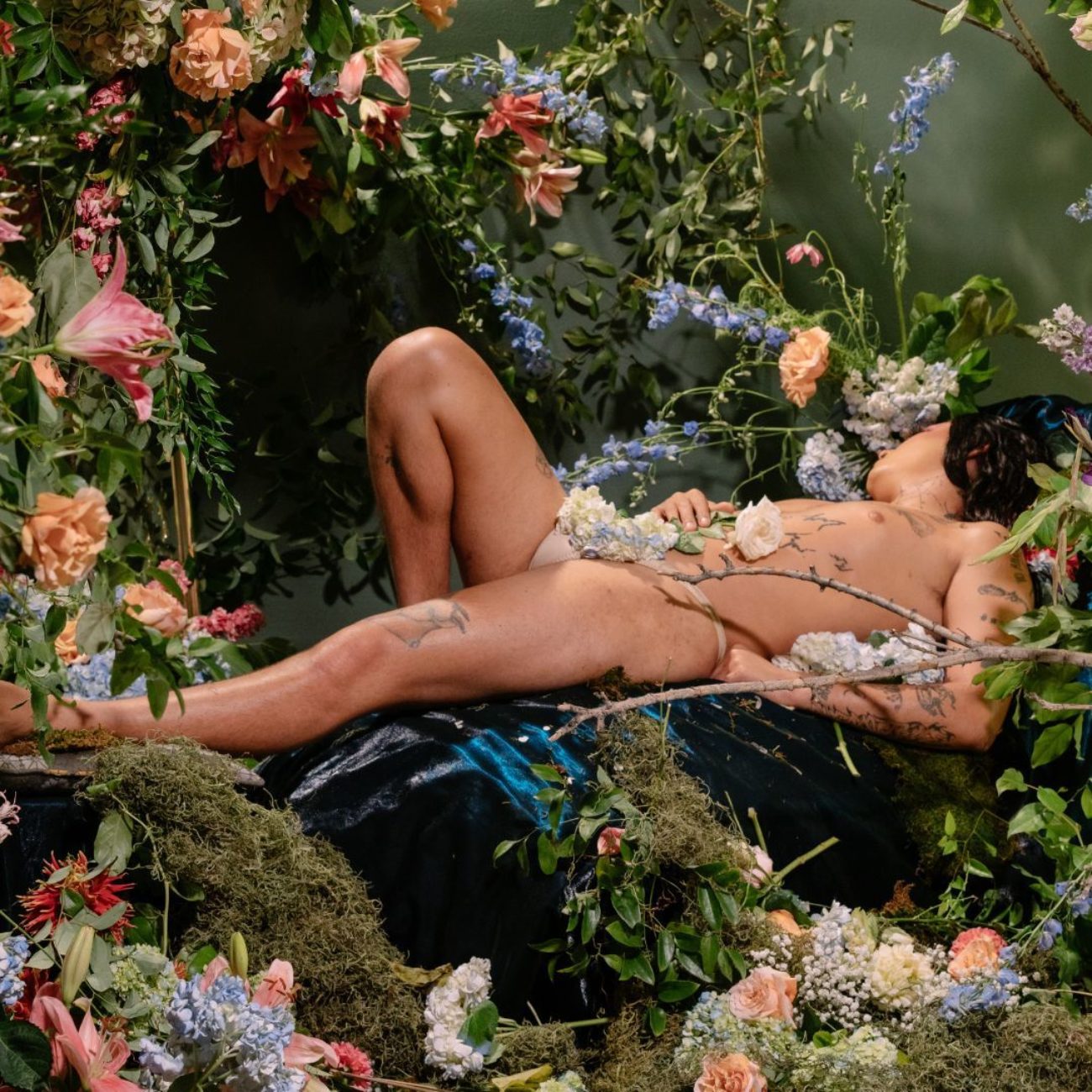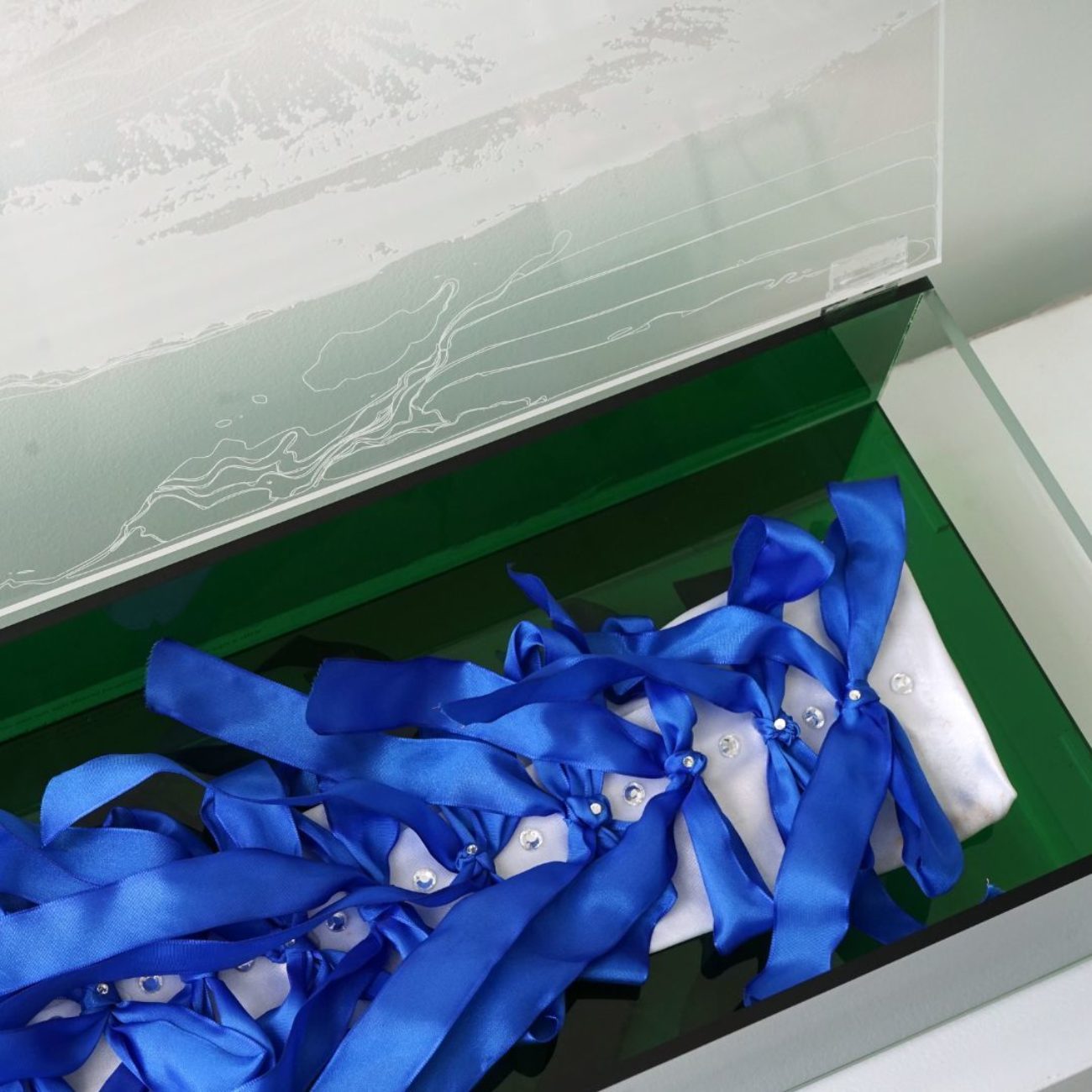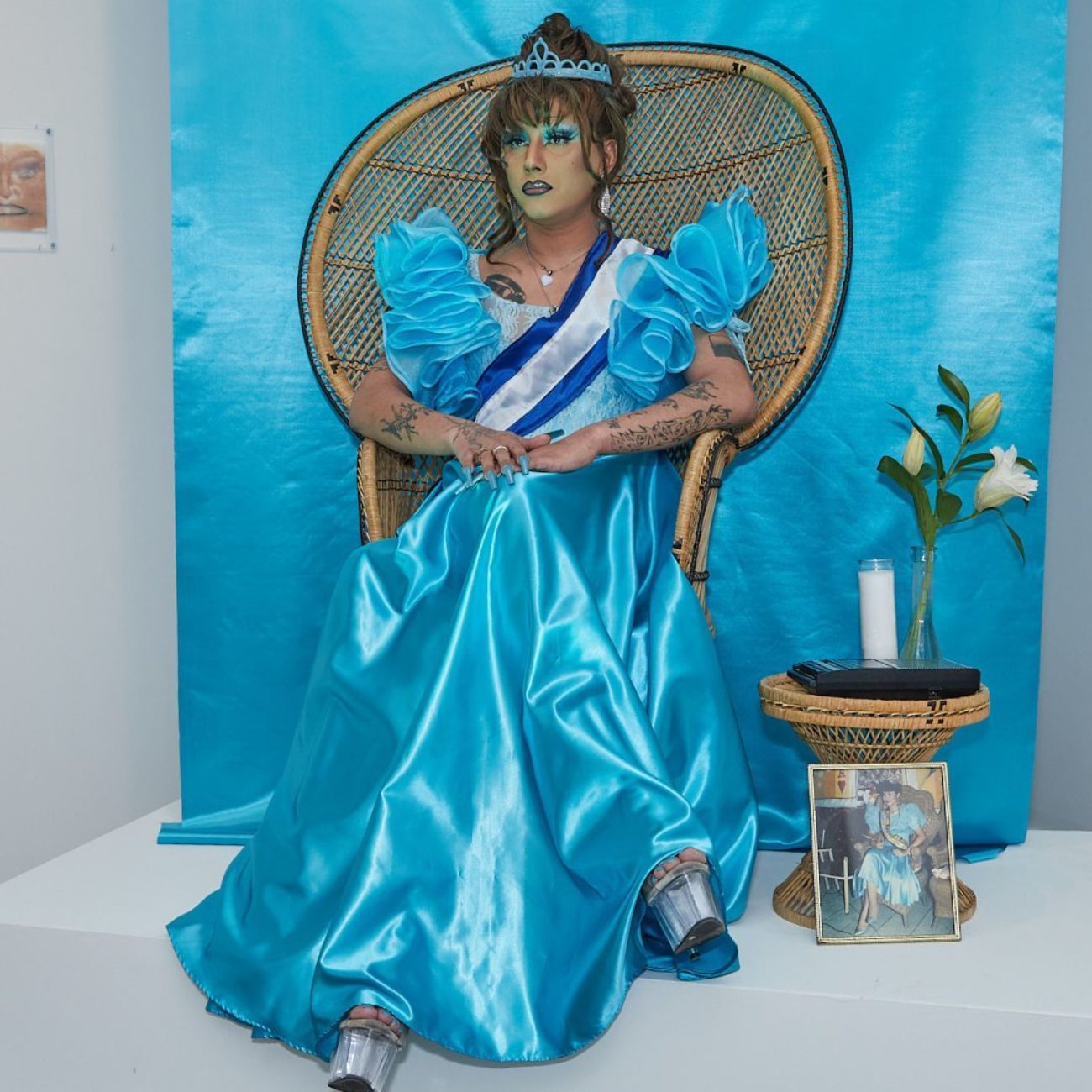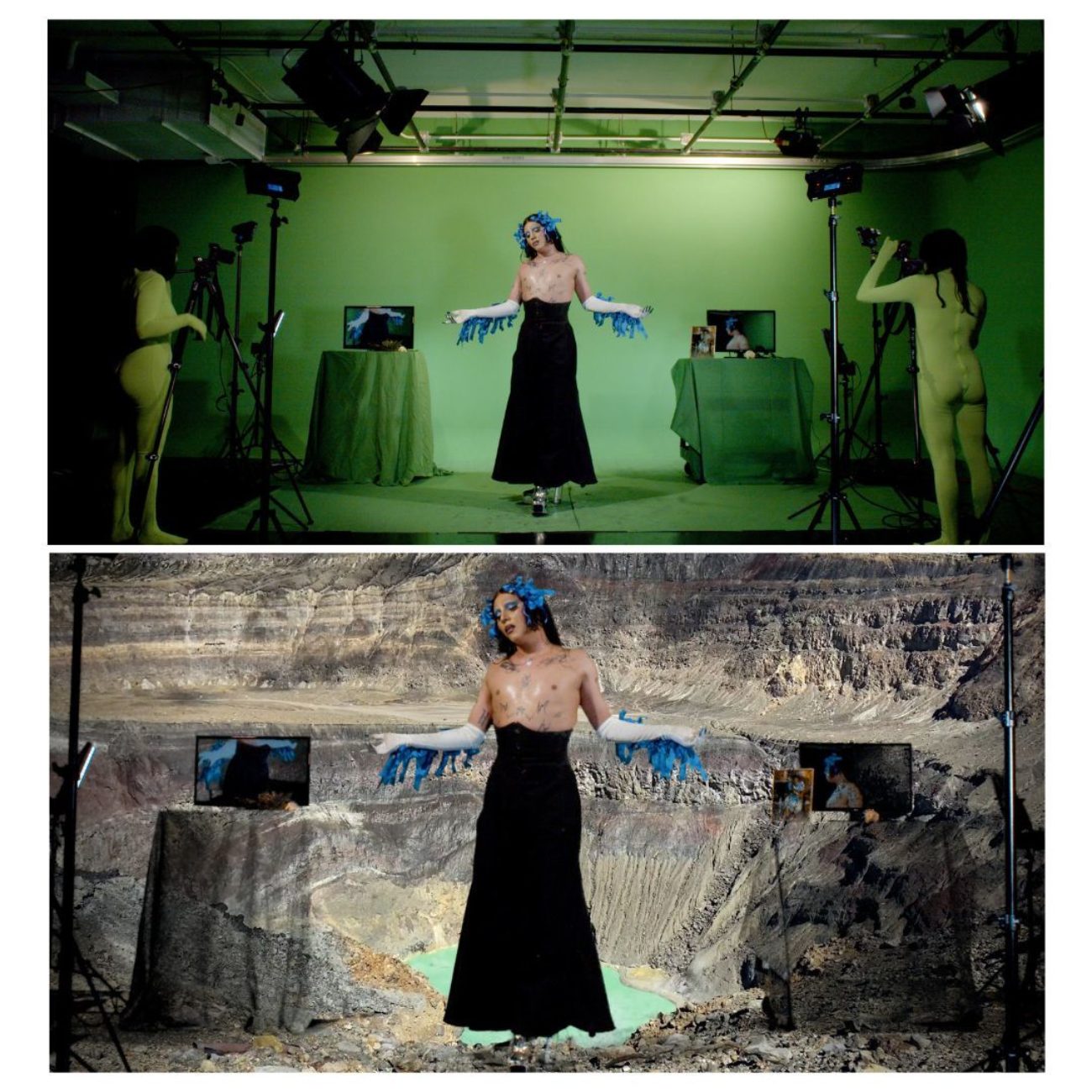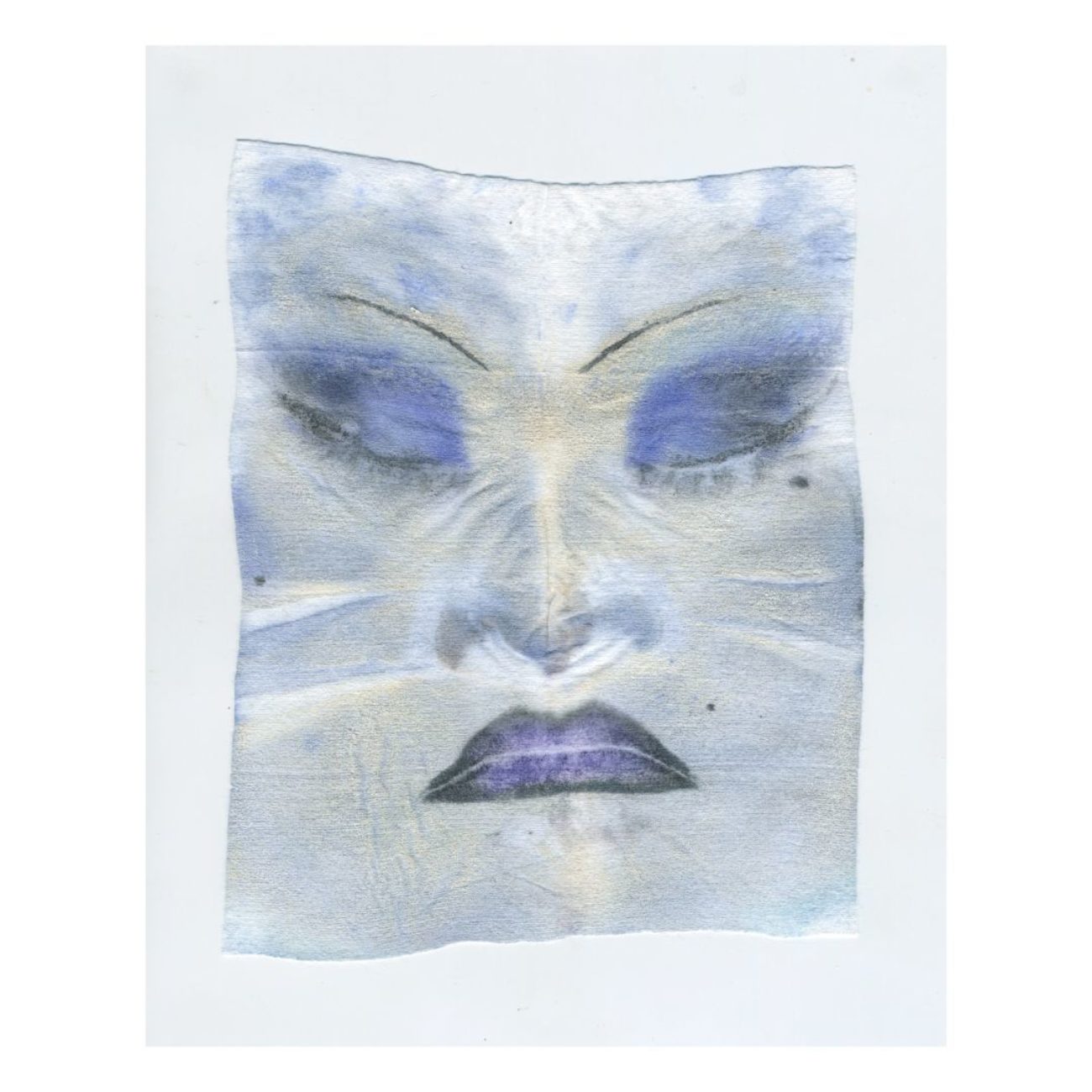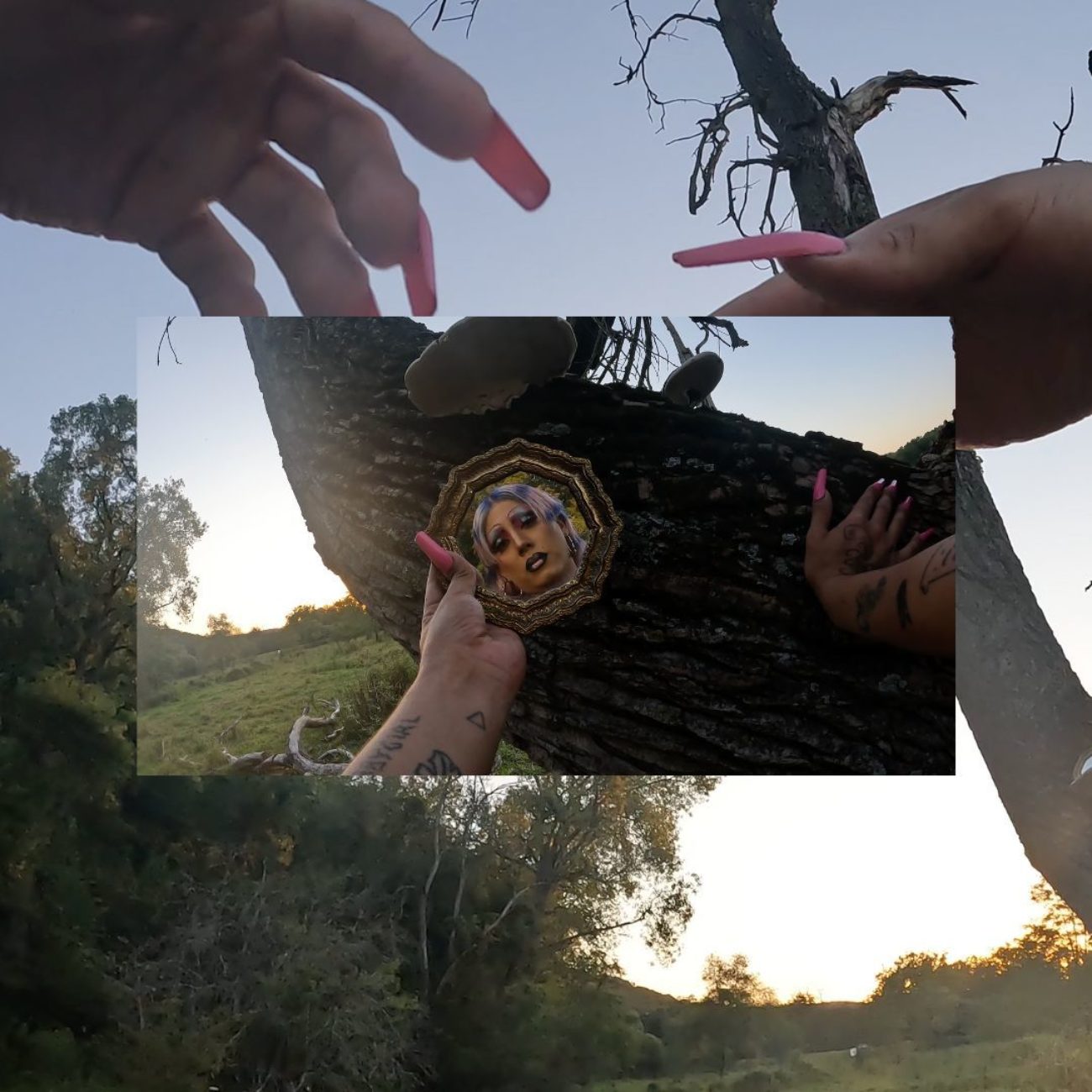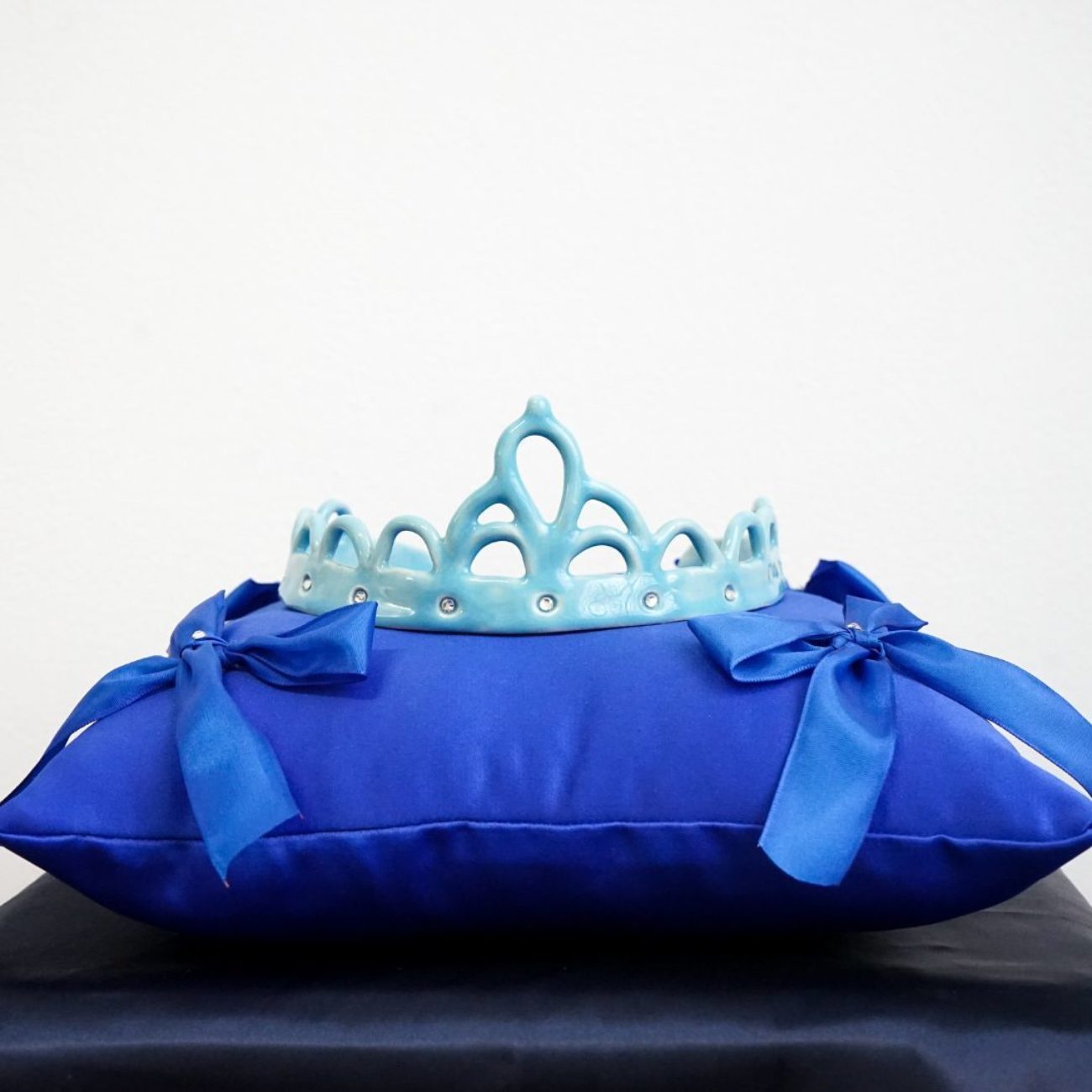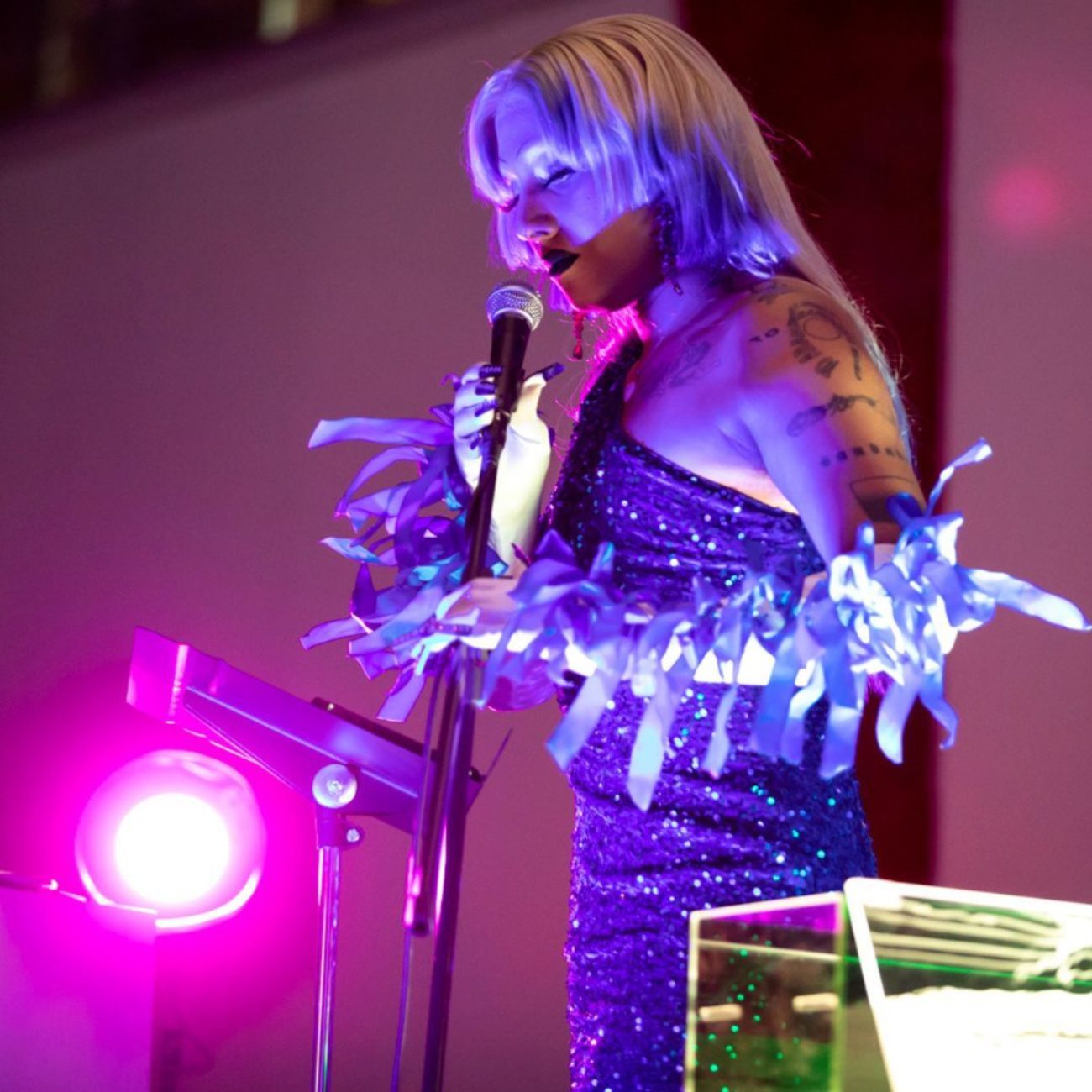 For our sixth and final artist feature in anticipation of our BOLT Works in Progress exhibition, we invite you to learn more about Ále Campos, a multidisciplinary artist and performer whose wide-ranging practice is anchored by drag and their persona, Celeste.
Campos thinks about their practice not as much in terms of themes as they do see it as a framework for stretching the psyche, exploring the emotional, testing the interpersonal and charging the anecdotal.
"Drag is a powerful tool to dissect moments of extreme intimacy, vulnerability, distance and opacity," says Campos. "I'm really interested in how the gaze is passed around the room between performer and observer, how the performer can become a reflective surface for the world around them."
They often play with temporality—going backwards in time, sometimes even exploring the idea of being in multiple places at one time through their work.
Campos is known to work at the intersection of drag and technology, with performances often including cameras, green screens, live-streams, and/or projections.
"For me, drag and technology actually fold into each other pretty neatly. Drag is a lot of things—conjuring a feeling, radicalizing the body, creating meaning, but a lot of it is about intricately crafting an image. It was during the pandemic when I had to perform in front of cameras all the time when I discovered how potent it was for me to have complete control over how I was being watched, what I was choosing people would see," shares Campos. "Things like green screens allow me to "paint a picture" or set a stage for the work per say for the work, cameras allow me to position your view, a projected livestream unearths a different perspective. Performing live again and marrying these tools together with liveness complicates the texture of performance in really fascinating ways. I like to consider the image of a performance as whole the way I consider all the details of my face when I paint it."
Drag is also a way for Campos to explore a self-expression around ancestry and propel an evolution of personal histories.
"Drag allows me to delve into my family archives and an inherited femininity. I view Celeste as a way for me to explore my connection to my mother and other feminine energy in my lineage, as well as to El Salvador and Salvadoran culture," Campos shares. "My work in and out of drag has also helped me connect with other queer people charting kindred journeys into their own pasts."
Their live work naturally unfolds into sculpture, video and print-media at the hand of exploring ephemera and the after-life of performance.
Throughout their time in the BOLT residency, Campos has benefitted from being surrounded by a group of artists who are so visually driven. "It is inspiring to think about imagining other ways my work can unfold outside of ephemeral performance," says Campos.
Campos has several major artistic influences at the moment, including but not limited to Canadian performance artist Sin Wai Kin (@sinforvictory), Salvadoran artist Guadalupe Maravilla (@guadalupe__maravilla), and radical Salvadoran drag house Zorroridrag (@zorroridrag).
"Sin Wai Kin is an exemplary artist that has meticulously merged the worlds of drag and contemporary art through a very personal lens—a true role model for me. I admire Maravilla not just for being a fellow Salvadoran artist with immense institutional support but because of how the physical, the metaphysical and the spiritual are all so tightly bound to each other in his work. Zorroridrag is trailblazing unique forms of drag in a country whose political state is always precarious. I hope to collaborate with them one day.
Campos has two upcoming shows: MediaLive at the Boulder Museum of Contemporary Art (BMoCA) in Boulder, CO which focuses on technology as a means of healing, featuring a video installation and performance on October 12, 2023. The other is a duo show at Pamplemousse Gallery in Richmond, VA opening October 13, 2023 which will feature a selection of 23 archived make-up wipe impressions from their series entitled rostros.
Meet Ále and view their work (including a one-night-only performance) in person at our upcoming BOLT Works in Progress exhibition on September 29 from 5-8pm!
Headshot: Eugene Tang

Photo #2: Light Leak Pictures
Photo #3: Natasha Moustache
Photo #5: Ashley Baranczyk
Photo #10: Natasha Moustache
Never miss a thing
Subscribe to our newsletter and get regular updates on news, events, grants, and the latest opportunities for artists