WORK IN PROGRESS 2022 Honors Candida Alvarez and Monique Meloche
VIP Party: 6-8PM | After-Party: 8-10PM
Join artists, art supporters and the art curious at WORK IN PROGRESS 2022, CAC's largest annual fund-raising initiative and is critical to the organization's work. Proceeds from the benefit support CAC's programs to ensure that artists and curators continue to live, work and thrive in Chicago.
Thank you for joining us at CAC's biggest night of the year!

Watch the video to hear directly from Artists about CAC's impact and importance.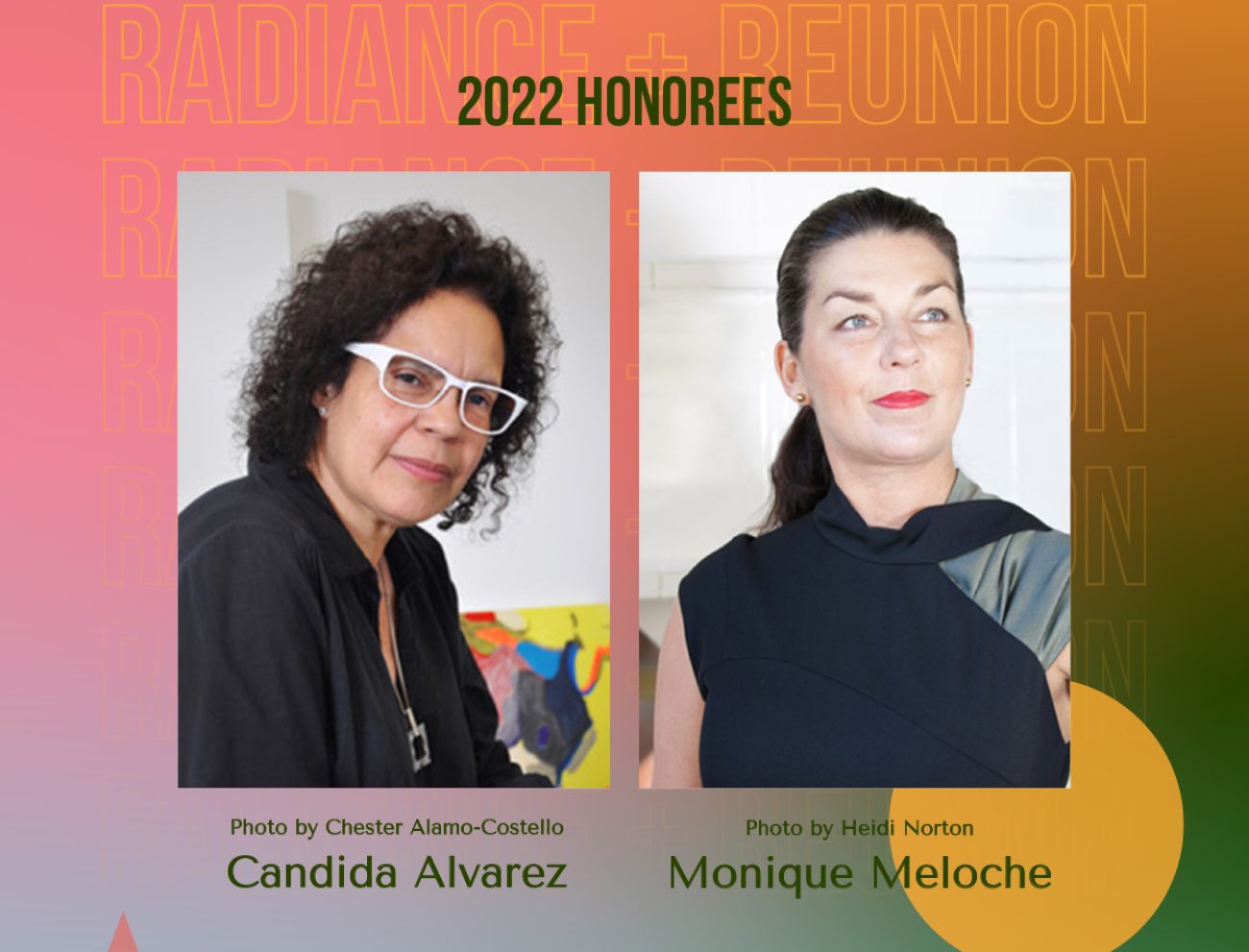 The evening includes a Radiance Photo Booth by Melissa Leandro, Reunion Video Lounge by salonlb., delicious cuisine by Limelight, DJ CQQCHiFRUIT, art auction, libations, partying and more!
A Host Committee that includes leaders from Chicago's philanthropic, cultural and artistic community attends and supports the event. The event will take place at the Chicago Artists Coalition at 2130 W Fulton St. Attire theme: Shimmer + Shine!

Ticket Details
VIP Event: 6-8PM, $300 (Includes entry to the After-Party)
After-Party: 8-10PM, $60

Art Auction
Auction Catalogue | View, download, and share our catalogue featuring 22 remarkable works of art!
Online Auction | Bidding is live! The Auction closes on Thursday, September 22 at 9pm CST.


Host Committee
Co-Chairs: Denise Gardner + Karen Jones
Emanuel Aguilar and Julia Fischbach
Karim Ahamed
Jennifer Armetta
Debbie Beckmann Kotzubei
Michelle Boone
Evan Boris
Rhonda Brown
Jose and Macol Cerda
Jonathan Chaparro
Romi Crawford
Michael Darling
Marcella David
Mary DeYoe
Robin Gallardi
Gary and Denise Gardner
Kyle and Ashley Gardner
Nancy Herring
Karen Jones
Tony Karman
Kenneth Klassman
Carrie Lannon
Hu'o'ng Ngô
Lauren G. Peterson
Anita K. Sinha
Edra Soto
Elissa Tenny
J. Gibran Villalobos
David Walega
Never miss a thing
Subscribe to our newsletter and get regular updates on news, events, grants, and the latest opportunities for artists
Support Chicago Artists
Make a gift to CAC today and join our growing community of supporters