una noche maravillosa–a monarch butterfly makes an entrance at a nightclub...
Reception Opening
Friday, Jan 29, 2021 / 3-8pm
Work by
Alejandro Jiménez-Flores
Open Hours: Wednesdays, 10am-2pm and Fridays, 3-7pm by appointment only
Chicago Artists Coalition is pleased to present una noche maravillosa–a monarch butterfly makes an entrance at a nightclub... a solo exhibition of new works by the BOLT artist-in-residence, Alejandro Jiménez-Flores. The exhibition will have an opening day on Friday, January 29, by appointment only, from 3-8pm. Please reserve your time here.
For this exhibition, Alejandro Jiménez-Flores draws from the memories of going out dancing, having a delicious Campari soda, and finding new dance moves. All the while sharing glances with strangers, closing their eyes in movement, dancing with dear ones alone and accompanied. These moments are channeled by the artist into soft pastel drawings. Dancing to get lost and calling for a language that is not here yet, though making room for it with every new move.
Mirroring these moves with a fantastical twist florencio (the co-star of this show) creates paintings about kiki (a monarch butterfly). kiki's story is an allegory for the experiences many people face when they resist dominant culture's perception of their gender and race, as well as how individuals struggle with the roles and identities that their community expects them to perform. After suffering much bullying and teasing from the other Monarch butterflies, kiki wanders away from them. Lost and longing to belong, kiki finds clues for kinship throughout the urban landscape. Following the scent of something familiar yet unknown–an Aperol Spritz–she stumbles onto a dancefloor where she finally finds the space for moves and gestures of her own: for transformation, new worldmaking, and becoming.
Who is florencio, you might ask? To put it simply, florencio is a conceptual personae, a multi-temporal transdimensional entity, another framework to interact with language enacted and facilitated by the artist In relation to the exhibition, florencio via Alejandro asked Miguel Jiménez to write a short story about kiki's journey. florencio then asked Maddy Stocking to illustrate and design the book world of the story, including drawing and paintings by florencio. This book will function as an atemporal exhibition catalogue that portrays an elsewhere, a third space, a different journey for kiki 🦋🥀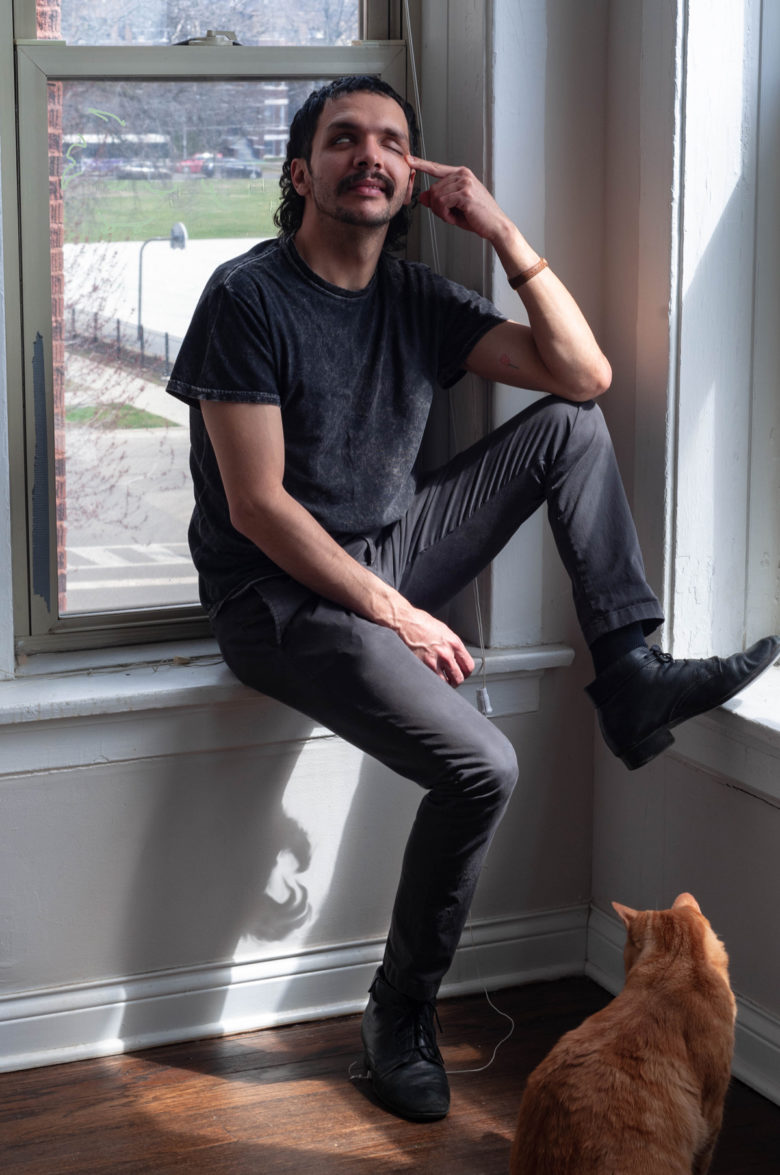 Alejandro Jiménez-Flores
Alejandro Jiménez-Flores (b. 1989) is a process-based conceptual artist making gestures that occupy the space of painting, writing, and performance. Their practice is concerned with how the language we have or lack, subordinates our subjectivities, identity formations, and the space we are allowed to occupy. They have had recent solo exhibitions at BAR4000 (Chicago, IL), Heaven Gallery (Chicago, IL), and Efrain Lopez Gallery (Chicago, IL), as well as a two-person exhibition at Apparatus Projects (Chicago, IL) and performances at Gallery 400 (Chicago, IL) and the Museum of Contemporary Art Chicago. They have been featured in reviews and publications such as New American Paintings, Chicago Artist Writers, and Newcity Art. They attained a BFA from the University of Illinois at Chicago in 2012.
Artist Photo: Autumn Elizabeth Clark
Image: Alejandro Jiménez-Flores, una noche maravillosa —a fantastic night, 2019, Soft-pastels, flower petals, plaster; 8 x 10.5 in.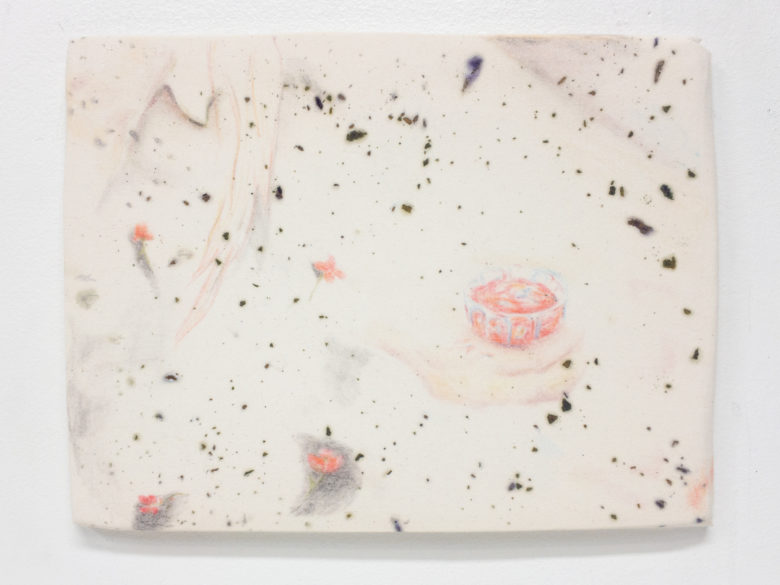 Never miss a thing
Subscribe to our newsletter and get regular updates on news, events, grants, and the latest opportunities for artists.
Support Chicago Artists
Make a gift to CAC today and join our growing community of supporters