Tracing Faults
Reception Opening
Friday, January 3, 2020 / 5-8PM
Work by
Cass Davis Kelly Kristin Jones kwabena foli Mark Blanchard
Curated by
Jeff Robinson
Chicago Artists Coalition is pleased to present Tracing Faults, a group exhibition featuring new works by HATCH artists-in-residence, Mark Blanchard, Cass Davis, kwabena foli, and Kelly Kristin Jones.
The exhibition runs from January 3 - February 13, 2020, with an opening reception on Friday, January, 3 from 5-8PM.
Tracing Faults is one of two synchronous exhibitions featuring works from Blanchard, Davis, foli, and Jones. The companion exhibition, To Unmake a Fold, will take place at University of Illinois Springfield (UIS) Visual Arts Gallery. Both exhibitions are curated by Jeff Robinson who works as HATCH curatorial resident and as Director of the Visual Arts Gallery at UIS.
In geology, faults and folds refer to tectonic activities that result from immense stress and pressure below the Earth's surface. These environmental tensions trigger groundbreaking events that reshape the visible landscape. As joint exhibitions, Tracing Faults (and) To Unmake a Fold use these seismic actions as an analogy for the social, cultural, and political rifts that permeate our present human condition, and consider how these quandaries prompt opportunities for collective renewal and redemption. Blanchard, Davis, foli, and Jones create works that trace the underlying structures and systems that infringe upon our human rights to equality, freedom of expression, and freedom from discrimination. Working in video, sculpture, installation, and poetry, these artists present transformed narratives that unmake discord by re-visualizing the freedom intrinsic to our being.
It is no coincidence that Tracing Faults and its companion exhibition To Unmake a Fold reside in two Illinoisan cities with an established history of ideological discord and that together have significant influence over the governance of our state. These exhibitions express a desire to undo those rifts between us. In numerous ways, the works on display at both galleries will converse with each other. This desire to bridge the gap and connect these disparate communities is echoed in the exhibition titles. Alone, each title provides only a fragmented glimpse; an incomplete thought. But together, their words urge us to use adversity in order to achieve self-actualization. Through their work and across these social, political, and geographical chasms, these artists are tracing faults to unmake a fold.
Tracing Faults is curated by Jeff Robinson.
Image: Kelly Kristin Jones, Dodge Test #43, 2019, Video still, 5 minutes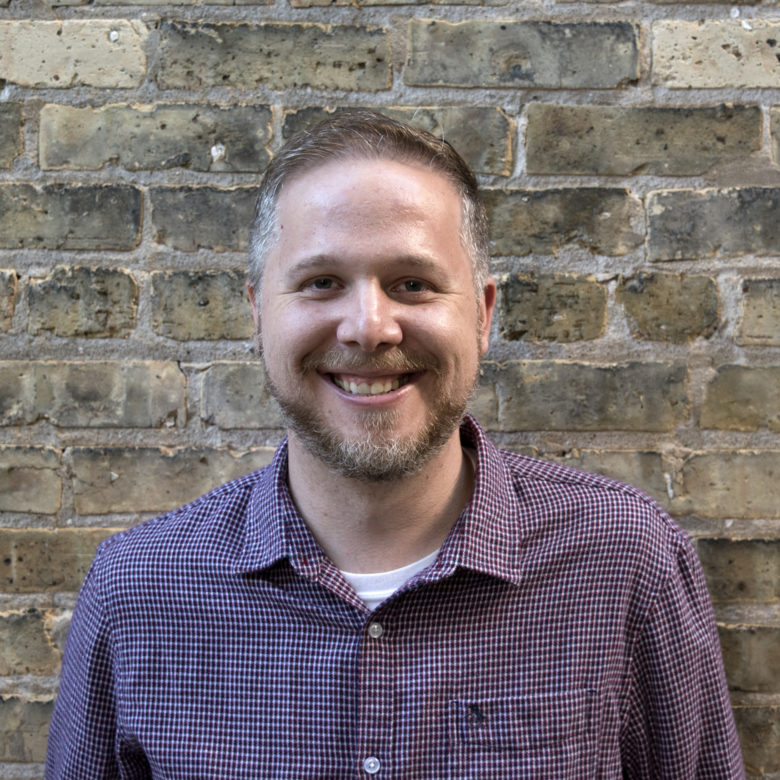 Jeff Robinson is a curator, artist, and arts advocate based in both Chicago and Springfield, Illinois. Robinson has curated and organized numerous exhibitions at the UIS Visual Arts Gallery, where he serves as Gallery Director, and at DEMO Project, which he co-founded and co-directed until its demolition in early 2018. In 2017, Robinson co-organized the Terrain Biennial: Outpost in Enos Park. He currently serves as Co-Vice President on the board for Terrain. His curatorial and studio practices have been featured on Daily Serving, in NewCity Magazine (Chicago), FLOORR Magazine (London) the Riverfront Times (St. Louis), and NPR Illinois, among others.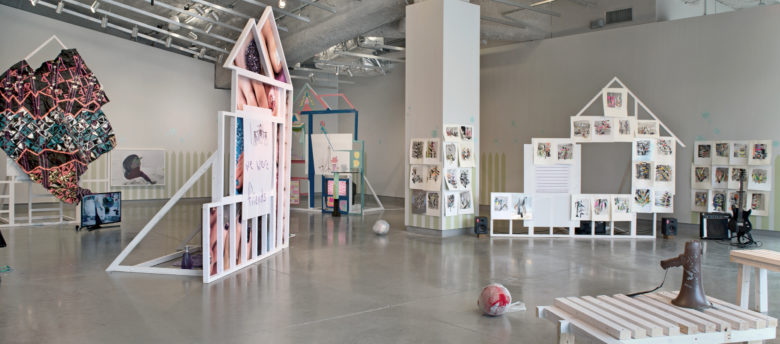 Never miss a thing
Subscribe to our newsletter and get regular updates on news, events, grants, and the latest opportunities for artists
Support Chicago Artists
Make a gift to CAC today and join our growing community of supporters