Timely Sanctification
Reception Opening
Friday, Feb. 25, 2022 / 5-8 pm
Work by
Jade Williams Gabriel Chalfin-Piney
Curated by
Cristobal Alday
Open hours: Wednesday – Friday, 11AM - 5PM | Saturday 12-4PM
Chicago Artists Coalition is pleased to present Timely Sanctification, a duo exhibition featuring new works by current HATCH 2021-22 artists-in-residence Jade Williams and Gabriel Chalfin-Piney, curated by Cristobal Alday. The exhibition features accompanying sound pieces by Devin Shaffer.
The exhibition will be on view from February 25-April 7, 2022, with an opening reception on Friday, February 25, 5-8pm.
Timely Sanctification encompasses the ways in which the artists find themselves investigating histories and how they make sense of the spiritual and familial influences on them/or their lives.
Jade Williams jumps timelines in order to create an ideal world for her younger and future selves. She does so by using blueprints and collaging old family photos as well as implementing sound bites of family members' voices responding to questions she is pondering: What happens when we don't get the answers we are searching for? How can we be okay with not getting the closure we've sought so hard for?
Gabriel Chalfin-Piney reflects on the impermanence of spirituality and how it can be contained and made "pocketable." Through the use of found, foraged, and purchased materials and loosely adapted oral histories of the life of Saint Seraphim of Sarov, the historical accuracy of saintly people and places is highlighted. Can a sacred space fit into a sock? What makes a holy place deserving of a souvenir shop?
Williams and Chalfin-Piney both use material manipulation that embed us into individual spaces such as the outer space, gift shops, grandma's living room, the forest, and inner space all while we simultaneously watch their worlds collide.
Exhibition activation facilitated by Zachary Nicol and Courtney Mackedanz, accompanied by a live performance by Devin Shaffer will take place on Saturday, March 26 at 5pm.
It will also feature cross programming by HATCH 2021-2022 residents Bryana Bibbs and Sirimas Benz Amataya Kuipers. Dates will be announced at a later time.
Image: Sagrado, Spliced image using works by Gabriel Chalfin-Piney and Jade Williams created by Cristobal Alday, 2022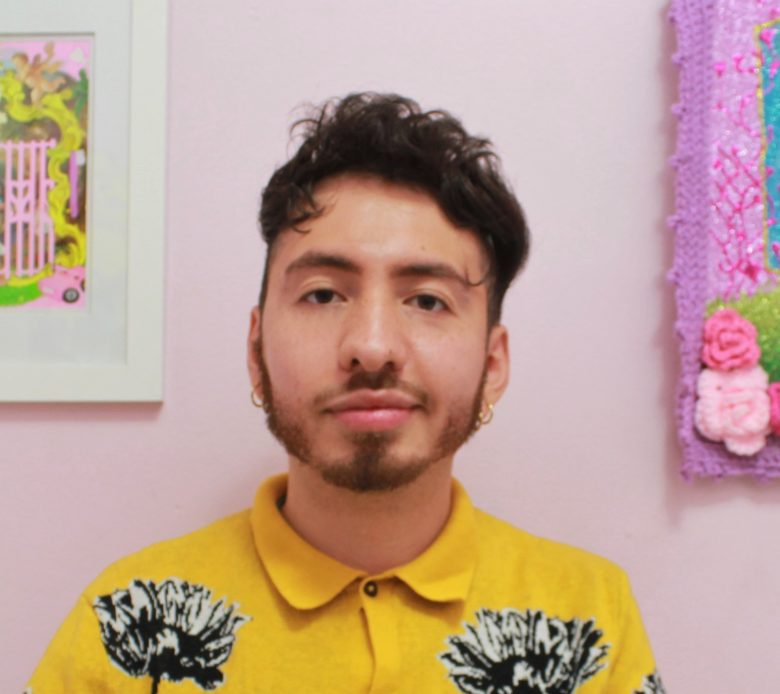 Cristobal Alday is a queer Latinx curator and creative from the south west side of Chicago. He focuses on photography, and film particularly dealing with queerness, familial dynamics, and space. He graduated from Northwestern University with a B.A. in Latinx Studies and Art History where he conducted his thesis project on the use of the tortilla and how artists used it as a form of resistance within their practice. He is currently using his space at home to curate. Prior to that he has held curatorial and art handling roles at the National Museum of Mexican Art, the Art Institute of Chicago, the Mary & Leigh Block Museum of Art and studied film at Fundación Universidad del Cine while studying in Argentina where he co-created a documentary focusing on the underground queer tango scene.
Secondary Image:  Personal collection exhibition Self (Re)Presentation, featuring works of art by Moises Salazar and Jeffrey Augustine Songco around the theme of materiality and its ties to queerness.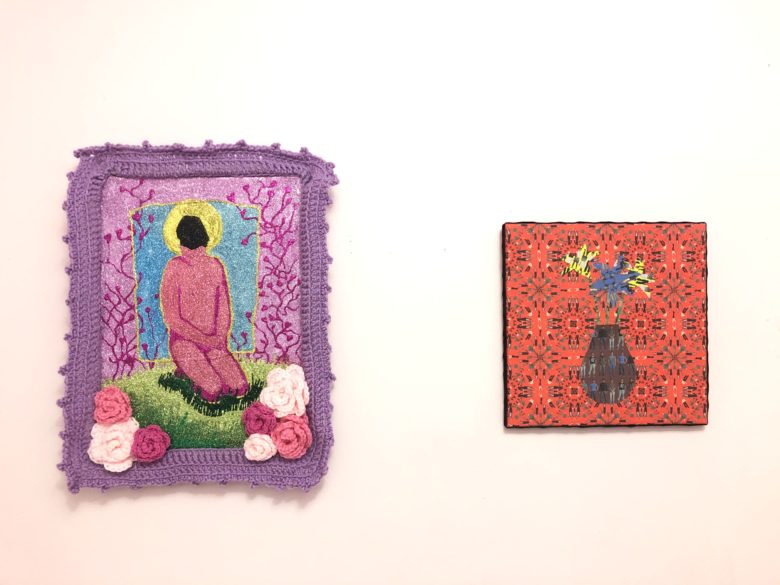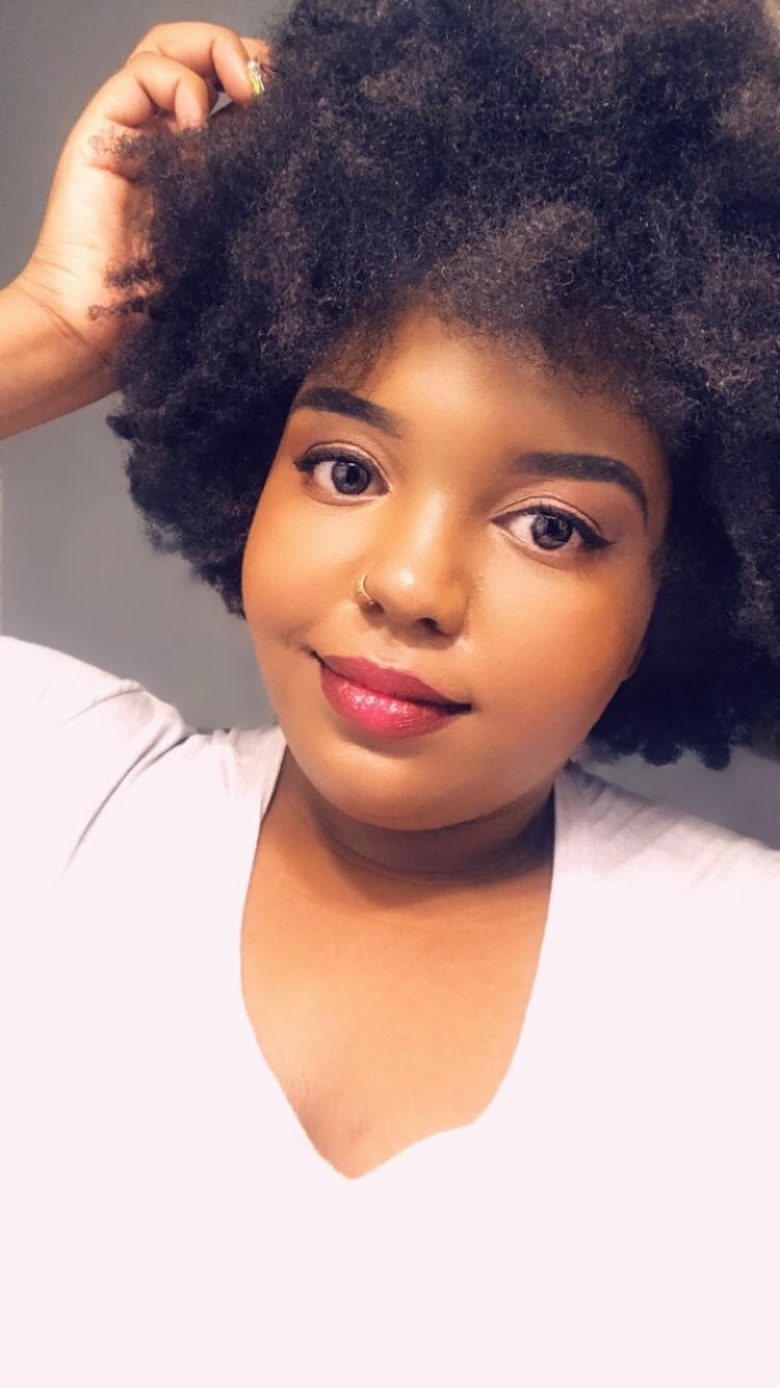 Jade Williams
Jade Williams (she/her) is an interdisciplinary artist and designer whose practice reflects the ways that she engages in the radical traditions of alteration, adornment, collecting, and congregating. Each of these meditative actions possess a transformative quality, making them powerful vehicles for space making; and, when performed routinely, healing rituals. Using hair, gold hoops, acrylic nails, original surface patterns, and ornate fabrics, her works are heavily influenced by the 1970's/80s, metaphysics and her matrilineal line. Jade received her BFA from the University of Illinois at Urbana- Champaign and is a graduate of the School of the Art Institute of Chicago. Her works have been exhibited at spaces including the Krannert Art Museum, the Evanston Art Center, the Leather Archives and Museum, Slate Arts and Performance Center, and Woman Made Gallery. Jade is a 2020 recipient of the One State Artist Project Grant, a 2021 recipient of the National Black Arts Festival Artist Project Fund, and a 2021 HATCH Artist Resident with the Chicago Artists Coalition. She currently lives and works in the Greater Chicago Area.
Image: Jade Williams, When I Think of Home (2022). Cyanotype Collage Prints on Cotton Paper. 130 in x 112 in (for the full wall), 24 in x 36 in per print.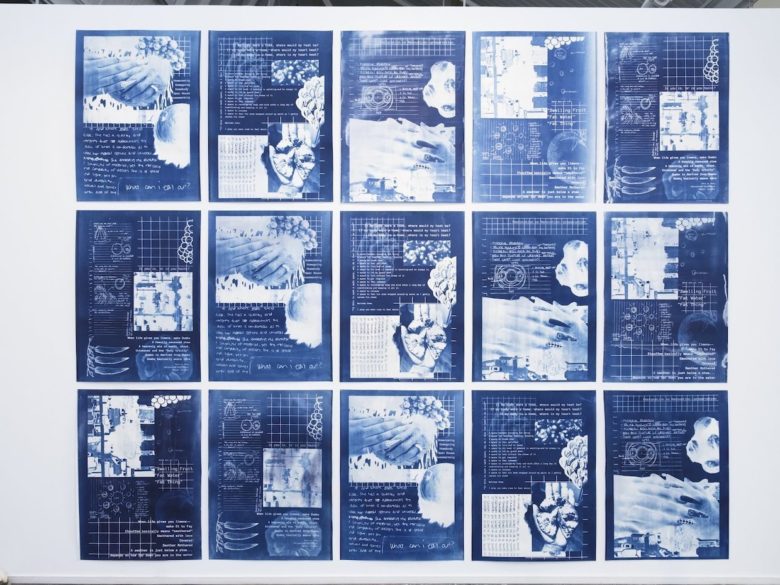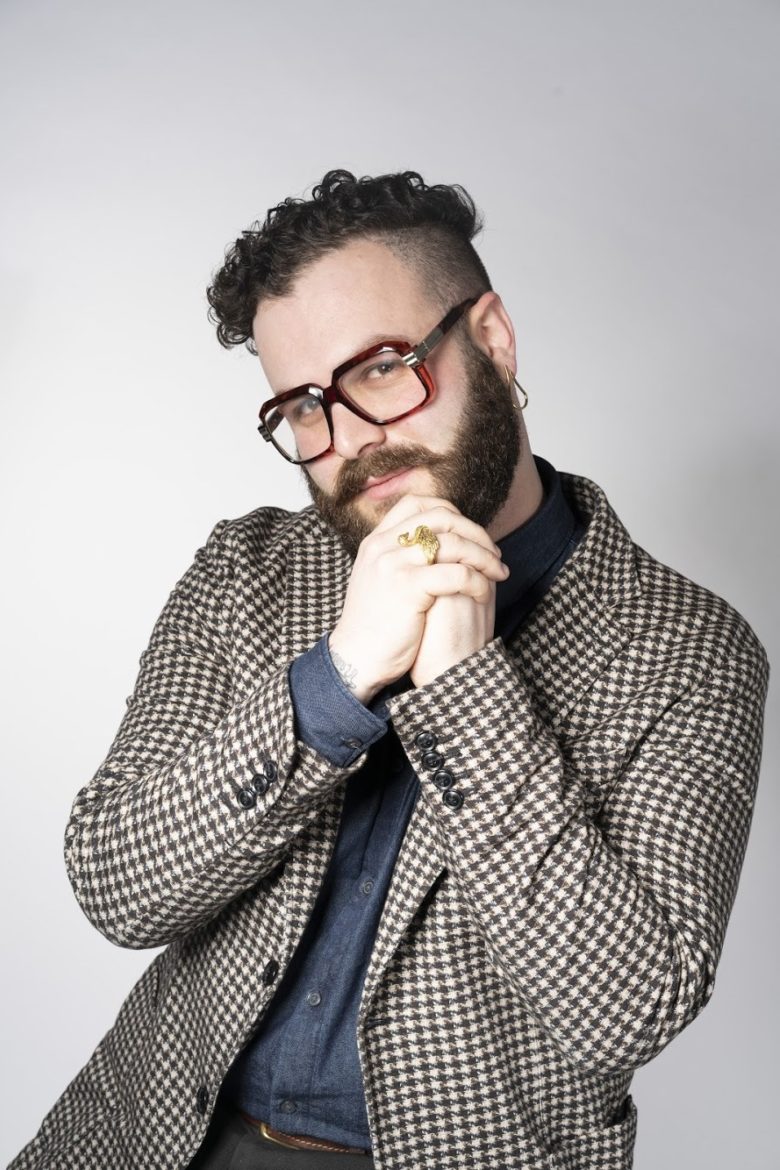 Gabriel Chalfin-Piney
Gabriel Chalfin-Piney is a multidisciplinary artist and organizer, with a background in performance and exhibition-making for artists and nonprofits. Gabriel's art practice pulls from olfactory, gustatory and tactile explorations, oral history interviewing, practices of play, care, and abolition, family-style eating, tattooing, object-making and collecting, puppetry, mold, and meditation, prompting audience members to participate as co-creators. 
Gabriel holds an MA in Arts Administration and Policy from the School of the Art Institute of Chicago and a BA in Art History from SUNY New Paltz. They have shown work at the Dorsky Museum, Panoply Lab, High Concept Labs, and Grace Exhibition Space. 
Image: Gabriel Chalfin-Piney, Amanda Bailey, Tamas Vilaghy, Daily Bread, (2019). Boiled beets, red onion, arugula and goat cheese, disposable nitrile gloves and changing pad, 11 minutes (Photo: Ji Yang). 
Never miss a thing
Subscribe to our newsletter and get regular updates on news, events, grants, and the latest opportunities for artists
Support Chicago Artists
Make a gift to CAC today and join our growing community of supporters