The Rounds
Reception Opening
Friday, Jan 7 2022, 5-8 pm
Work by
Nayeon Yang Osée Obaonrin
Curated by
Yi Cao
Open hours: Wednesday – Friday, 11AM - 5PM | Saturday 12-4PM
Chicago Artists Coalition is pleased to present The Rounds, a duo exhibition featuring new works by current HATCH 2021-2022 artists-in-residence Osée Obaonrin and Nayeon Yang, curated by Yi Cao. The exhibition will have an opening day on January 7, 2022, from 5-8pm.
The Rounds captures the repeated tries, recurring counter-actions, and recursive tensions existing amid the perpetual state of motion in societies, between relationships, and within one's mental landscape.
Obaonrin develops a personal and self-reflexive form of documentation that pin-prints the origins of friendship encounters, their formations, and dissolutions—threading her way through the cycles of choices, consequences, and interconnectivity. By contrast, Yang turns her eyes to migration, labor, and global circulation. She concurrently stages hybrid spaces and parallel realities through the movements of the various hands of migrant workers and consumers in the exhibition space in Chicago and a store-front gallery in Seoul.
Anchoring this exhibition is a "rock paper scissors" game-inspired, video installation the two artists made together. Through this layered reference, the collaborative piece reflects the human propensity to replicate decisions that result in reward contingencies and to shift responses away from options that formerly led to undesirable outcomes. This tendency displays a plurality of shared elements of the artists' practices: calculative but intuitive, rigorous but playful.
The exhibition takes us on a journey that extends through screen prints, mirrors, threads, moving images, live streams, and participatory installations around the clock and across the globe, challenging the visitor to consider their own "rounds," as well as those of others.

Image: Osée Obaonrin and Nayeon Yang, The Rounds (still), 2021, video installation.

This project is supported in part by a grant from the Illinois Arts Council, a state agency, through federal funds provided by the National Endowment for the Arts.
Yi Cao is a curator, writer, and art administrator based in Chicago and Beijing. She currently serves as the Director of Curatorial Administration of Arts of Asia at the Art Institute of Chicago. From 2013 to 2019, she was the Curatorial and Education Program Manager at Carnegie Museum of Art, where she contributed to Ai Weiwei: Circle of Animals / Zodiac Heads (2016). Her recent curatorial projects include The Rounds (2022) and Survey 3: I Sense Something Has Changed (2021) at Chicago Artists Coalition, and Liu Wei: Invisible Cities (2019) at MOCA Cleveland and Cleveland Museum of Art. 
She has spoken at conferences and art organizations, including Beijing Inside Out Art Museum (2021), Carnegie Mellon University (2021), International Chinese Fine Arts Council (2021), and Kavi Gupta Gallery (2022). She received the The City of Chicago's Department of Cultural Affairs and Special Events curatorial and research grant (2020). She also served on the jury for The Recharge New Surrealist Prize (2021). Her bilingual writing and translation works have appeared in Art Asia Pacific, Museum 2050, The Art Institute of Chicago's blog, CMA Thinker, CMOA Storyboard, and artnet News, among others.
Secondary Image: Installation view. Liu Wei: Invisible Cities, MOCA Cleveland, 2019. Photo taken Field Studio.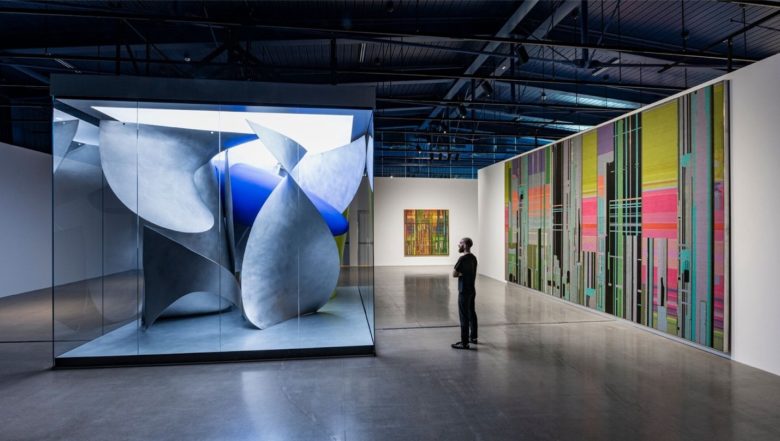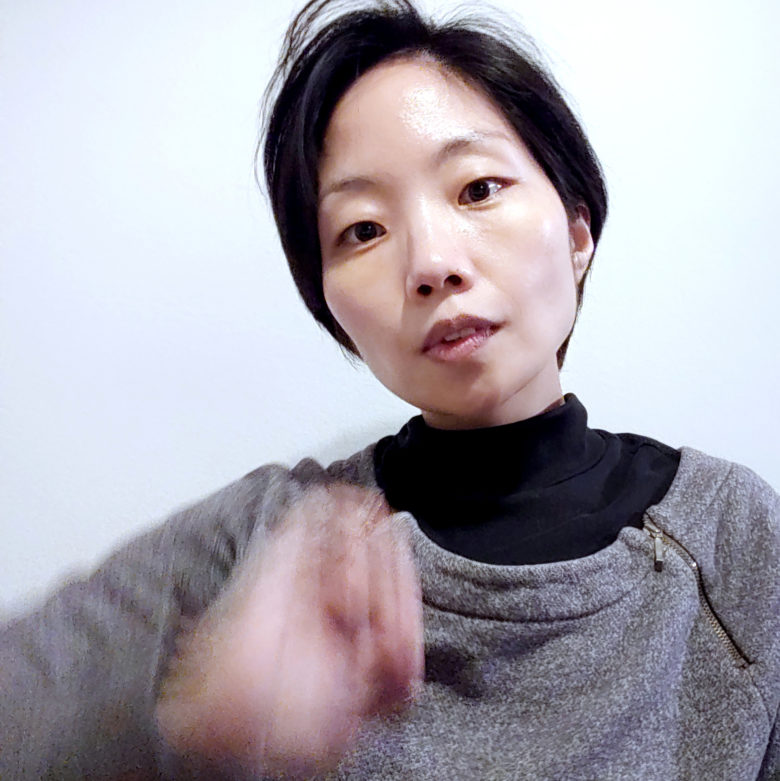 NAYEON YANG
Nayeon Yang is an interdisciplinary artist based in Chicago. She moved to the US from S. Korea in 2006. Experiencing the implied status of a 'foreigner' now in both countries, she explores the politics of 'foreign(ness)' and 'presence' as well as capital and labor in a global society through her projects.
Yang has exhibited at different venues including Chicago Artists Coalition, Roots and Culture, Co-Prosperity Sphere, Defibrillator Performance Art Gallery (Chicago), 849 Gallery at the Kentucky College of Art and Design (Louisville), Roy G. Biv Gallery (Columbus), PAB Open (Bergen), Latitude 53 (Edmonton), Rund Gallery (Seoul), Suchang Youth Mansion (Daegu), and Mythtake Museum (Cheongpyeong). She received an MFA in Sculpture from the Ohio State University and a BFA from School of the Art Institute of Chicago and is an alumna of residencies such as HATCH Residency at Chicago Artists Coalition, Wedge Projects, High Concept Labs, Birdsell Project, ACRE, Wassaic Project, and others.
Image: Tomorrow's News (2022). Two-channel video with four see-through mirror panels. The history of the transfer of the rayon industry in East Asia (projection 1) and in Europe and North America (projection 2). Dimensions variable.
(Installation view at Chicago Artists Coalition)
A Night Visible to the Naked Eye Project website: Avisiblenight.com
Art as (not) Labor website: Artaslabor.com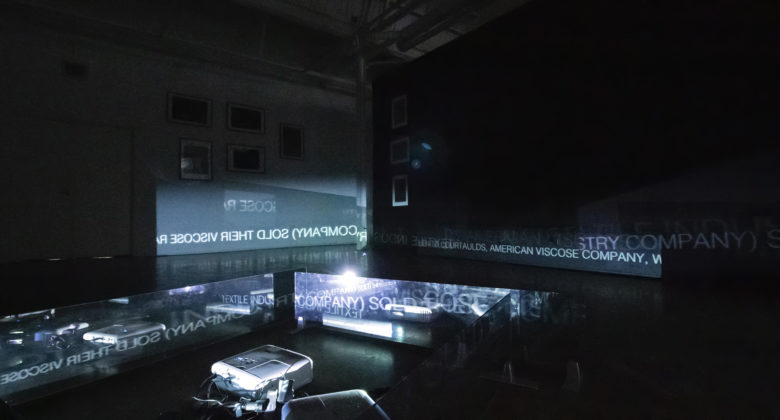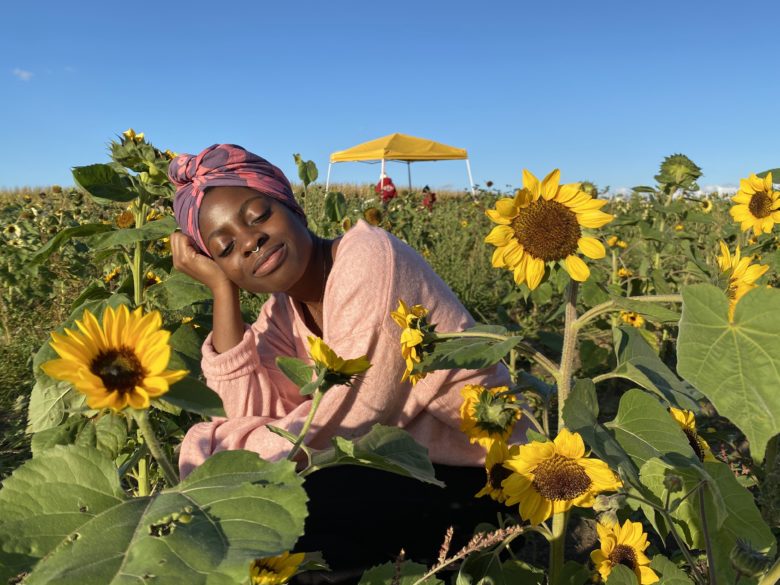 Osée Obaonrin
Osée Obaonrin is an interdisciplinary artist and poet originally from the Republic of Benin, who currently resides in Chicago, IL. Obaonrin received a BFA with a concentration in Fiber & Material Studies from the School of the Art Institute of Chicago. Her work focuses primarily on documentation. Documenting self. The feelings of grief and acts of mourning as a means of reflection and also as a means of actually performing the processes of grief and mourning. She attempts to reconcile with the losses that have opened her to grief, the pain that has come along with it and perhaps find hope as a means of resistance. 
Image: Osée Obaonrin come as you are (2017). Mixed media on paper, 30 x 22 inches.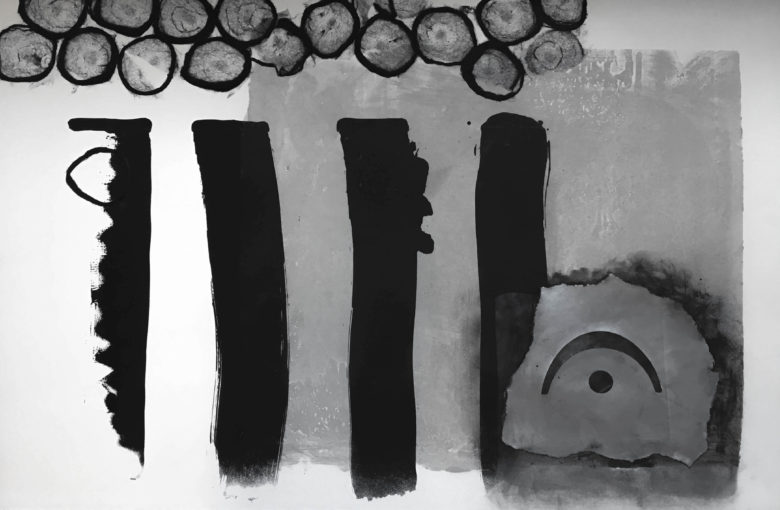 Never miss a thing
Subscribe to our newsletter and get regular updates on news, events, grants, and the latest opportunities for artists
Support Chicago Artists
Make a gift to CAC today and join our growing community of supporters