The Frantic Desire for Almost Real
Reception Opening
Friday, Jan 29, 2021 / 3-8pm
Work by
Bryan A. LeBeuf Gericault De La Rose
Curated by
Fabiola Tosi
Open Hours: Wednesdays, 10am-2pm and Fridays, 3-7pm by appointment only
Chicago Artists Coalition is pleased to present The Frantic Desire for Almost Real, a duo exhibition featuring new works by HATCH residents Bryan LeBeuf and Gericault De La Rose, and curated by Fabiola Tosi. The Frantic Desire for Almost Real will be on view from January 29 - March 11, 2021, with an opening day on Friday, January 29, by appointment, from 3-8pm. Please reserve your time here.
The exhibition explores connections between identity, collective memory, and authenticity. The Frantic Desire for Almost Real "arises only as a neurotic reaction to the vacuum of memories" (Umberto Eco, Travels In Hyperreality). The displaced body is central to the constant search for cultural memories as a way to affirm one's identity, the Real. This process however is complicated by the inconsistent relationship between reality, perception and the concept of authenticity. The Real is a fixed identity that exists as an ideal version of the self. Almost Real is a transitional identity, slipping in and out of liminal spaces or in-between fixed designations, as Homi K. Bhabha¹ describes in their meditation on "the authentic". In a vacuum of memories, the Almost Real is frantically desired by the displaced body.
The works of Bryan A. LeBeuf and Gericault De La Rose stand as a representation of the complexities faced by a displaced body — may this be an individual or a community — whose desire is to affirm their identity. Constantly in flux between longing and belonging, the subject of this neurotic search fails to recognize that the unbalanced, unsteady Almost Real is in fact the expression of one's identity.
The Frantic Desire for Almost Real is presented in both physical and digital gallery spaces. Curated programming will provide a deeper look into the artists' practices, in conversation with guest speakers and contributors. The series includes Expedition Through the Authentic: Resist Imprint, a performance by Gericault De La Rose and a public talk with artist Bryan A. LeBeuf. Additional details and programming will be announced at a later date.
For the full curatorial essay read The Frantic Desire For Almost Real.

Related Programs
Archives of Collective Memory is a video interview with artists Bryan LeBeuf and Darryl DeAngelo Terell, moderated by curator Fabiola Tosi. In this conversation, the artists discuss non-traditional archival practices used to document collective memories and how these can become tools for communities to regain agency over displaced neighborhoods, with a focus on their home city of Detroit.

Recipe Box is an online platform that collects artists contributions on the topic of displacement and cultural consumption. Artists are invited to reflect on how culture is consumed and how this process can influence discourses of identity in relation to the displaced body. The format of the recipe is reinterpreted by participating artists, to become a collection of reflections on better practices of cultural consumption, challenging norms that are rooted in western-centric practices of interpretation and access to non-western cultures.
¹ Homi K. Bhabha, The Location of Culture. Routledge, New York, 2004.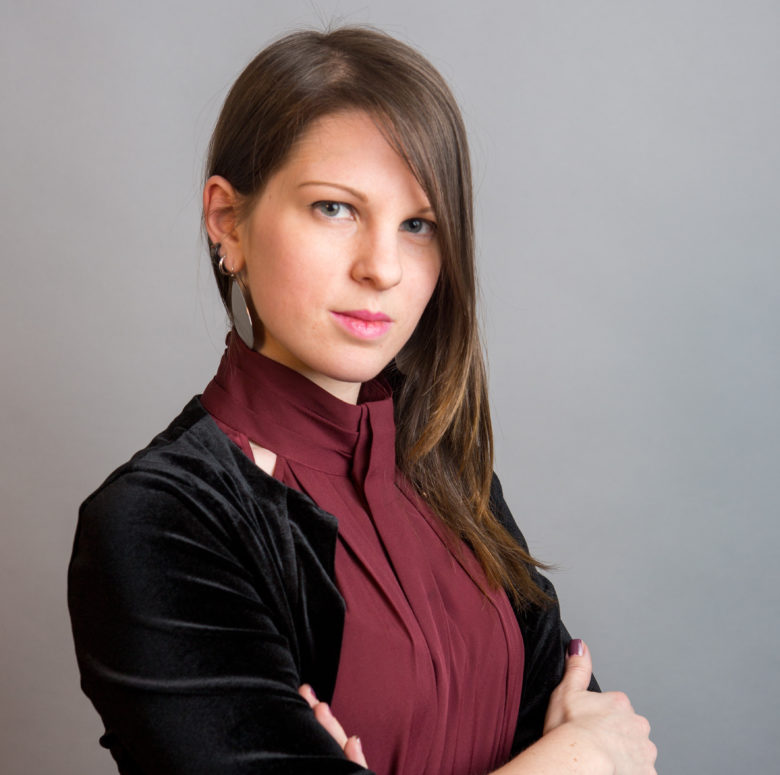 Fabiola Tosi is a Chicago-based curator and arts administrator. Originally from Italy, Fabiola is an experienced project manager promoting international cultural exchanges. Her curatorial work aims to unveil cross-cultural practices as a platform for discussion around politically and socially engaged issues. Fabiola is the current Exhibits Project Manager at the Peggy Notebaert Nature Museum in Chicago, and formerly Assistant Director of Exhibition and Programs for the US Pavilion at the Venice Architecture Biennale 2018. In 2017, she received her MA in Arts Administration and Policy from the School of the Art Institute of Chicago.
Secondary Image: Unconventional Times, curated by Fabiola Tosi. Presented by Purple Window Gallery. Work on view: Record, by Joshi Radin.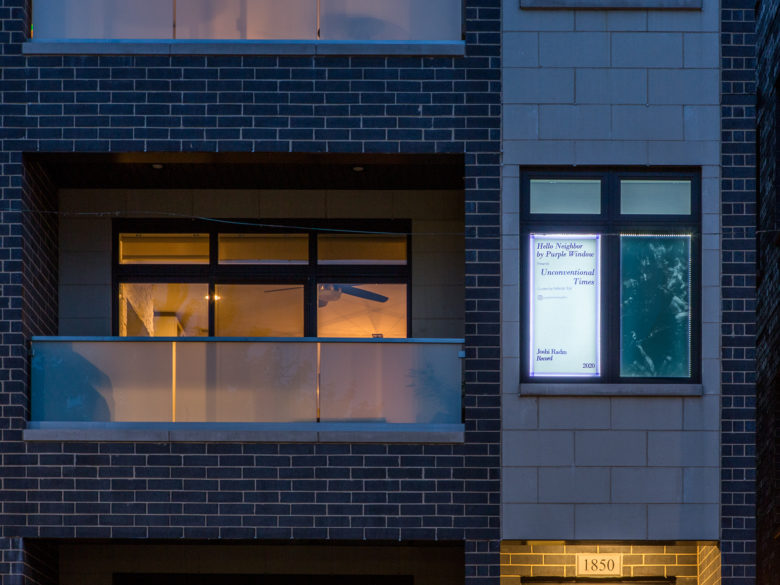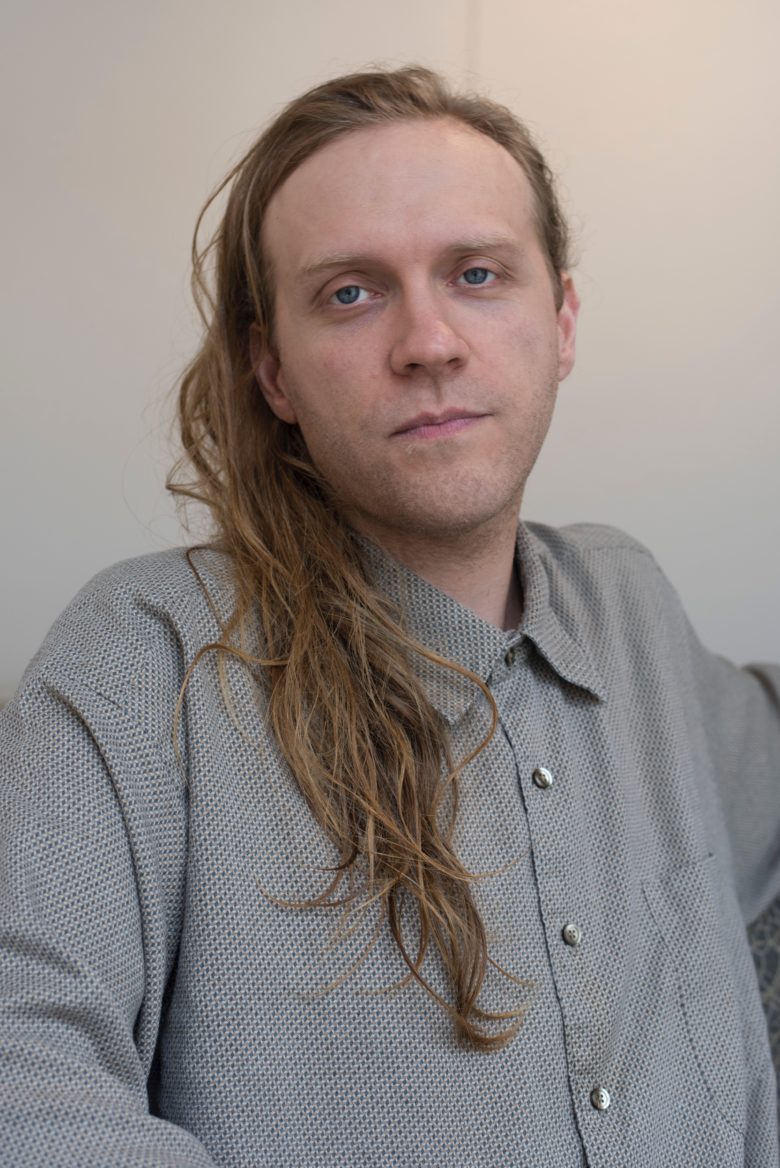 Bryan A. LeBeuf
Bryan A. LeBeuf is a new media artist working with simulation, sound and game design. His recent work examines community through collective memory, using overlapping memories as a tool to rebuild, and reimagine his neighborhoods in Detroit, MI. The landscapes and design draw inspiration from the defined environments of early role-playing games and dating simulators, while weaving together imagery of post-industrialized neighborhoods. Bryan holds an MFA from The School of the Art Institute of Chicago, upon graduation he was awarded the Toby Devan Lewis Fellowship  as well as attending the Mana Contemporary New Media Residency program. Currently, Bryan works as a designer and composer at the University of Chicago.
Image: Bryan A. LeBeuf, Grand Blvd., 2018, Real-time installation, 40' x 30'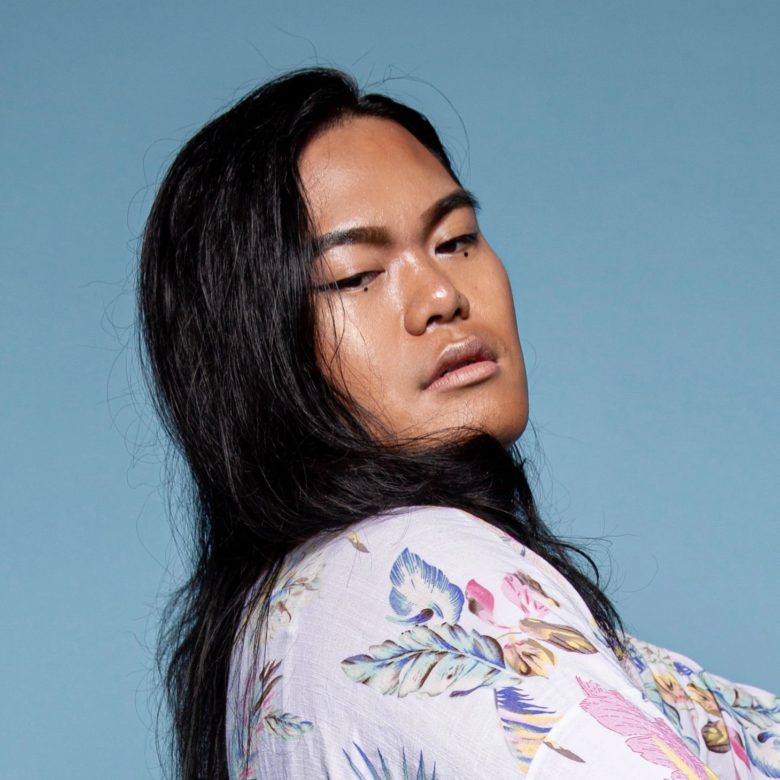 Gericault De La Rose
Gericault De La Rose is a queer Filipinx, multidisciplinary artist, and educator. Through performance and video work, they use their brown body as an amulet against the plague of forgetting within a postcolonial world that reinforces collective amnesia. After graduating with a BFA with an emphasis in Art History from the School of the Art Institute of Chicago, they formed an artist collective, Export Quality, together with other Queer Filipinx alumni. As an emerging artist, De La Rose has had the opportunity to showcase their work in group shows in cities like Chicago, Los Angeles, Johnson City, New York, and Toronto. In collaboration with AFIRE Chicago, Export Quality, was awarded the Crossroads Youth Fund for Cultural Change to support their documentary series Nakikita. De La Rose recently attended the ACRE residency in Steuben, Wisconsin having received the Brenda Green Gender Inclusivity Scholarship. 
Image: Gericault De La Rose, Initiation, 2016, 10 mins, Gold cloth, water, skin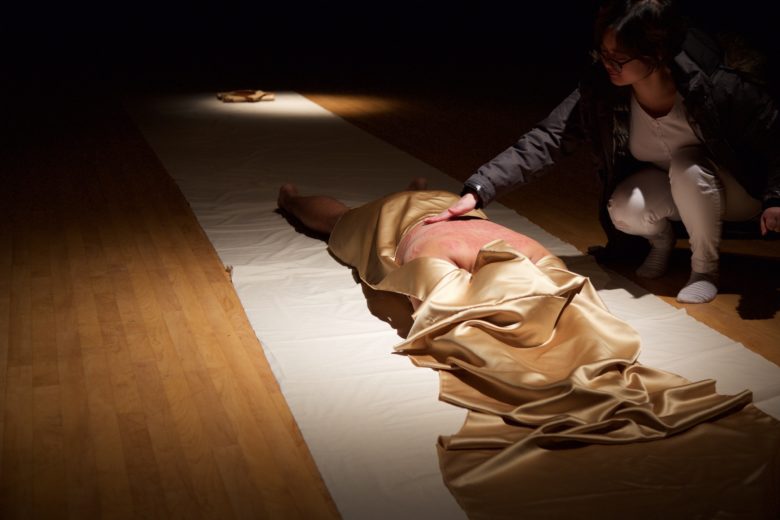 Never miss a thing
Subscribe to our newsletter and get regular updates on news, events, grants, and the latest opportunities for artists
Support Chicago Artists
Make a gift to CAC today and join our growing community of supporters