Repository and Repertoire
Reception Opening
Friday, January 29, 2021 / 3-8pm
Work by
Jazmine Harris José Santiago Pérez
Curated by
Stephanie Koch
Open Hours: Wednesdays, 10am-2pm and Fridays, 3-7pm by appointment only
Chicago Artists Coalition is pleased to present Repository and Repertoire, a duo exhibition featuring new works by HATCH Residents Jazmine Harris and José Santiago Pérez. The exhibition will have an opening day on Friday, January 29, 2021, by appointment only, from 3-8pm. Please reserve your time here.
Repository and Repertoire stages a conversation between the archival processes of Jazmine Harris and the haptic choreographies of José Santiago Pérez. They arrange and compose images, objects, attitudes, and issues that articulate historical and social, collective, and individual relationships between local knowledge and global narratives.
Repository refers to cultural events that are preserved permanently, such as in writing, photographs, or recorded tapes, in archives, libraries, and collections and, therefore, are perceived as stable and unchanging over time. Through the collage of monoprints, news headlines, and photos from her personal archive, Harris repositions photography's connection to time as a referent to create new relationships to memory.
Repertoire applies to a culture embodied in the practices of such events as rituals and dances; they follow a script but are perceived as temporary, fragile, and easily forgotten. Pérez reworks traditional basket weavings through performative processes to build a language between time, value, and touch.
Although archival and embodied knowledges seem to work in opposition, these two ways of knowing illuminate and invigorate one another. Questioning not only what we know but also challenging us on how we know it. Harris and Pérez ask:
How do you acknowledge, visualize, write, perform, practice, and enact? How do you know, store, and transmit?
Repository and Repertoire is curated by Stephanie Koch.
Public Events

Revision — Exhibiting artist Jazmine Harris will be in conversation with curator Stephanie Koch alongside artists Sasha Phyars-Burgess and Cameron A. Granger. Through a discussion of Black visualities, they will discuss their recent shifts in making to create new ways to disseminate and care for images of Black life. The recorded conversation and a transcription will be posted for viewing at repositoryandrepertoire.com on February 1st and available throughout the month of February.
Rehearsal — Through a series of four weekly open rehearsals, José Santiago Pérez will share the making of a new performative work Unburdenings. Alongside their collaborators, Pérez will build a range of movements and gestures which both ask and seek to answer: How do we bear emotional, mental, and social burdens? Where do we store those burdens in the body? In what ways do we share the weight of burdens through our relations?
Rehearsals will be live-streamed at 1 PM CST every Sunday from February 7 - February 28, 2021 at repositoryandrepertoire.com
On Sunday, March 14, 2021, at 1 PM CST, exhibiting artist José Santiago Pérez will be in conversation with curator Stephanie Koch on the collaborative process of choreographing Unburdenings. This conversation will be available via live stream and hosted at repositoryandrepertoire.com
This program is partially supported by a grant from the Illinois Arts Council, a state agency.
Image (from left to right): Jazmine Harris, Untitled (detail), 2020, collage on paper; José Santiago Pérez (so you may ease...)(detail), 2020, coiled emergency blankets and plastic lacing.

Stephanie Koch is an arts administrator and curator interested in institution building as curatorial practice. She is the Co-Founder of Annas, a Chicago-based residential studio and exhibition space focused on supporting collaborative projects and exhibiting process. Koch holds a BA in Political Science from the University of Chicago and an MA in Visual and Critical Studies at the School of the Art Institute of Chicago. Prior roles have included collections intern at Museum of Contemporary Photography, senior lab assistant at LATITUDE, Managing Director at Museum of Vernacular Arts and Knowledge, and curatorial fellow with ACRE.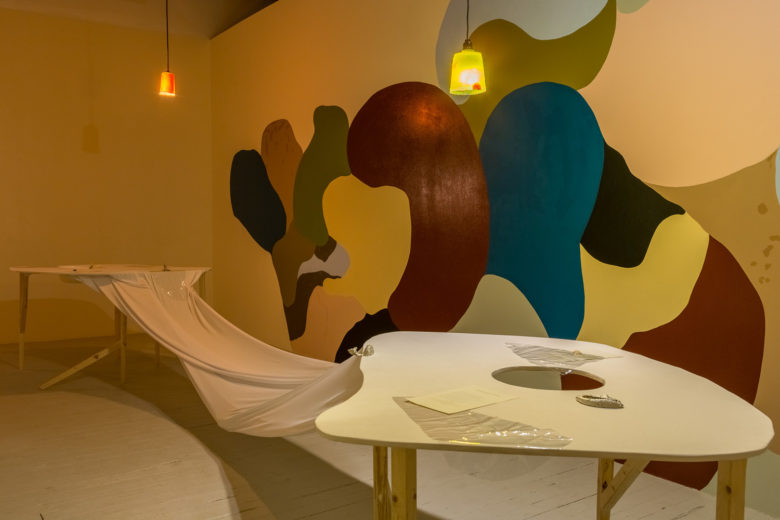 Using photography, video, and written language, Jazmine Harris deconstructs and reconstructs narratives about city people and places. Emphasizing both the beauty and failure of metropolises, Harris explores the binal relationship between the divestment of communities and the forming of third spaces.
Jazmine Harris, Some Thingz Never Change: Monologues From A Stoop In Bronzeville, 2019, 1-channel HD video (b/w), 11:31 min. (Photo: Robert Chase Heishman).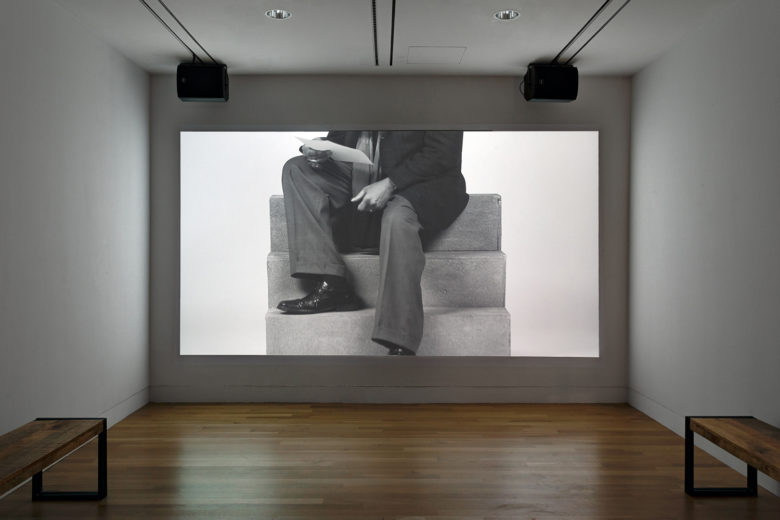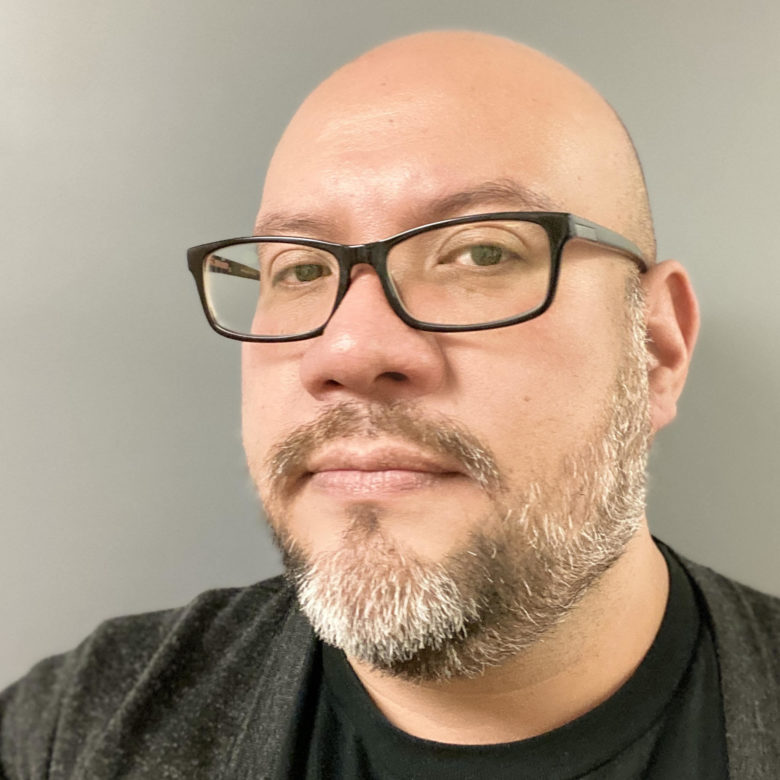 José Santiago Pérez
José Santiago Pérez is a Salvadoran-American artist from Los Angeles currently based in Chicago. He weaves disposable plastics into markers of time and materials of intimacy and is currently a 2019-2020 HATCH artist resident at the Chicago Artists Coalition.
His 2020 solo show at Roman Susan Art Foundation was reviewed in Artforum. Solo exhibitions of his craft based sculptures and wall hangings have been presented at Ignition Project Space and Wedge Projects, and his curatorial projects have been exhibited at the Leather Archive & Museum. José has participated in group shows in San Francisco, Chicago, Philadelphia, and Boston. Reviews and interviews about his work have been featured in OthePeoplesPixels, Archives + Futures Podcast, Sixty, Newcity, and Art Intercepts.
José has an MFA from the School of the Art Institute of Chicago where he teaches in the Fiber and Material Studies department.
Image: José Santiago Pérez "Palacio, 12" (2020), coiled plastic, 3 1/2 x 7 1/2 x 61 inches.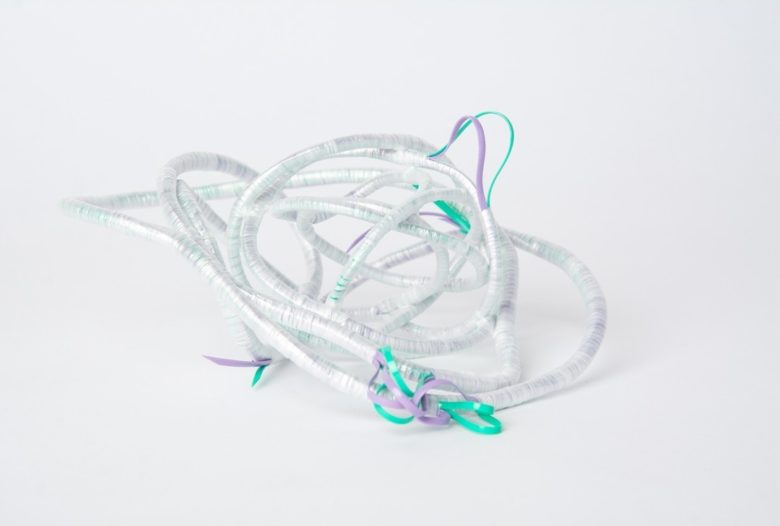 Never miss a thing
Subscribe to our newsletter and get regular updates on news, events, grants, and the latest opportunities for artists
Support Chicago Artists
Make a gift to CAC today and join our growing community of supporters