re(collect)
Reception Opening
Friday June 16, 2023 from 5-8pm
Work by
Breanna Robinson Mariel Harari
Curated by
Nicky Ni
Collect and recollect. We frequently find ourselves in this idiosyncratic cycle of sifting, selecting, molding, conjuring and suppressing our memory. Featuring new works by HATCH residents Breanna Robinson and Mariel Harari, re(collect) presents two similar but distinct approaches to making sense of these vestiges of the past that we hold dear, have dreamed of, or that emerge out of the blue.
Experimenting heavily with materials, Harari uses alganyl biotextile, embroidery, collages, painted fabrics to painstakingly hand-make delicate sculptures that embrace imperfection. Materials are also treated metaphorically. From opaque to translucent, it is memory at its various states. The body of work encapsulates memories that disrupt, alarm or convolute, but also ones that soothe and comfort. Solidify these moments into objects is a strategy to ground oneself and to heal.
Robinson, on the other hand, showcases a multimedial assemblage of works that include prints, ceramics, webcam filter, found and fabricated objects. She examines how certain processes of image making is akin to depicting memory or dreams. Symbols and memorabilia significant to her individual and family histories are gone through stages of reproduction and configuration—both digital and analogous, until they become indiscernibly abstract, and nebulous.
What we remember forms who we are. To coexist with this wild beast of memory and to try to understand it is to stay curious, courageous and serendipitous. This exhibition, structured upon explorations of the artists' most intimate and vulnerable niches, proposes the idea of forming a collection of selves, with their shadows and specters of which we sometimes recollect, sometimes prefer not to.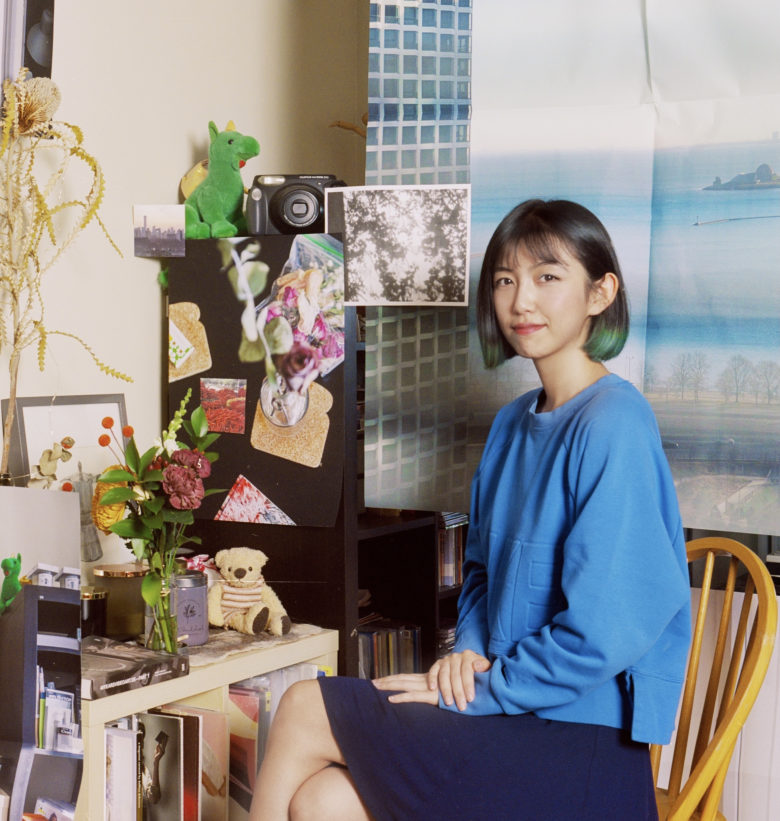 The Neu Lithium
Nicky Ni is a curator and writer living in Chicago. She is currently the Development and Operations Assistant at the Arts Alliance Illinois. She has curated exhibitions or screenings at Conversations at the Edge, Mana Contemporary, Museum of Contemporary Photography, 062 Gallery, among others. Additionally, she is co-founder of LITHIUM (2017-19), a Pilsen-based gallery dedicated to time-based art. LITHIUM then became TNL (aka. The Neu Lithium), an online editorial and curatorial platform for time-based and media art. Nicky has written for Newcity, Call for Curators, Chicago Artist Writers and Sixty Inches from Center. She graduated from The School of the Art Institute of Chicago and Northwestern University.
"Is It A Good Time?" was a 72-hour nonstop online screening that took place from March 5 to 7, 2021, featuring 33 artists from all over the world residing in the United States. Co-curated by Maryam Faridani and Nicky Ni, the exhibition aimed to address pertinent bio-political issues related to the COVID-19 pandemic and to reflect on the prolonged period of time under the lockdown in 2020.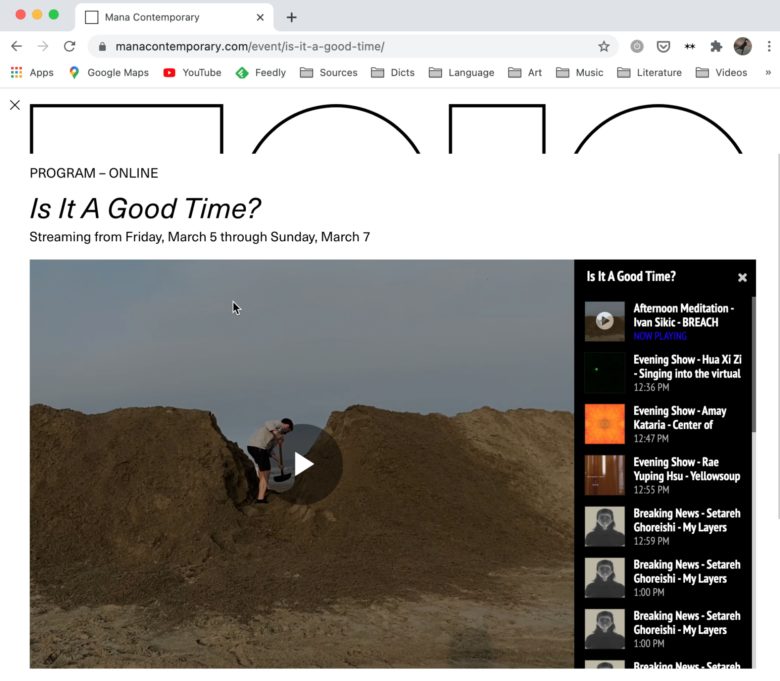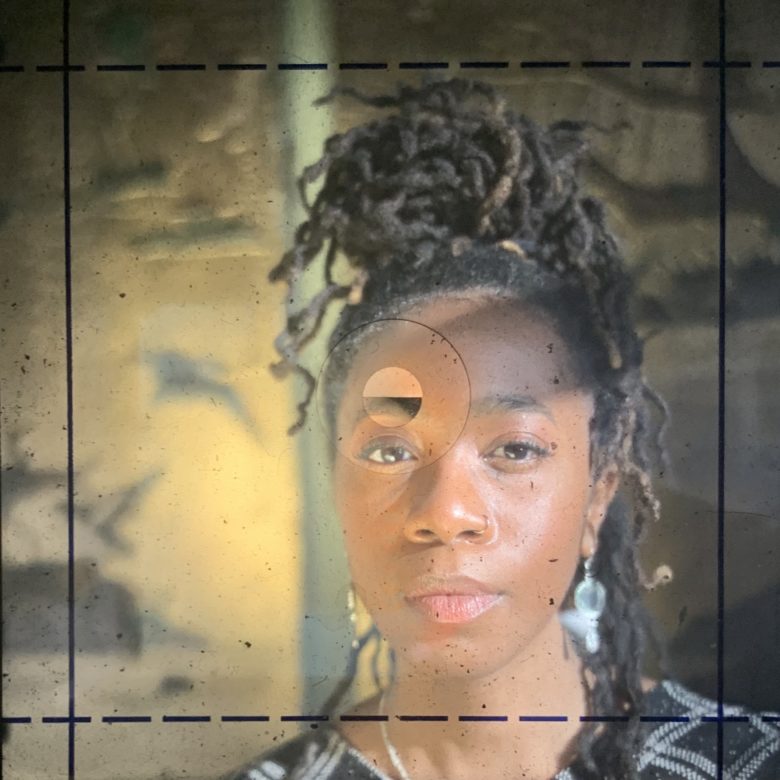 Breanna Robinson
Breanna Robinson (b. Chicago, 1995) is an interdisciplinary artist based in Chicago, IL. Working with a variety of processes including printmaking, collage, drawing, and coding, her projects tend to take shape through a mix of hand + digital renderings and image manipulation. Prevalent themes in her work include nostalgia (and time, broadly), femininity, media and technology in the context of Black American culture, history, and traditions.
She earned a BFA with emphasis in printmedia from the School of the Art Institute of Chicago in 2017, and has shown work in Chicago, New York, and Berlin, Germany. 
Photo: Jacob King
Image: Breanna Robinson, Luella, 2021, Silkscreen with mohair embellishment, 17 x 22 in.
Image photo: Kate Bowen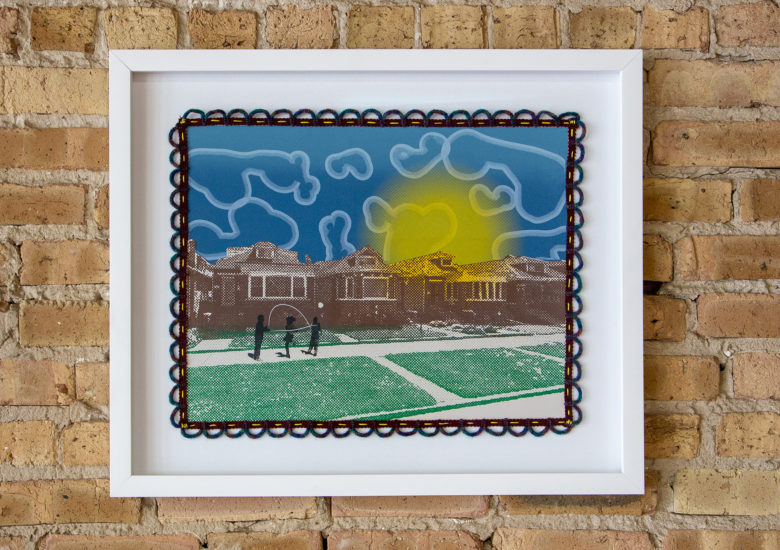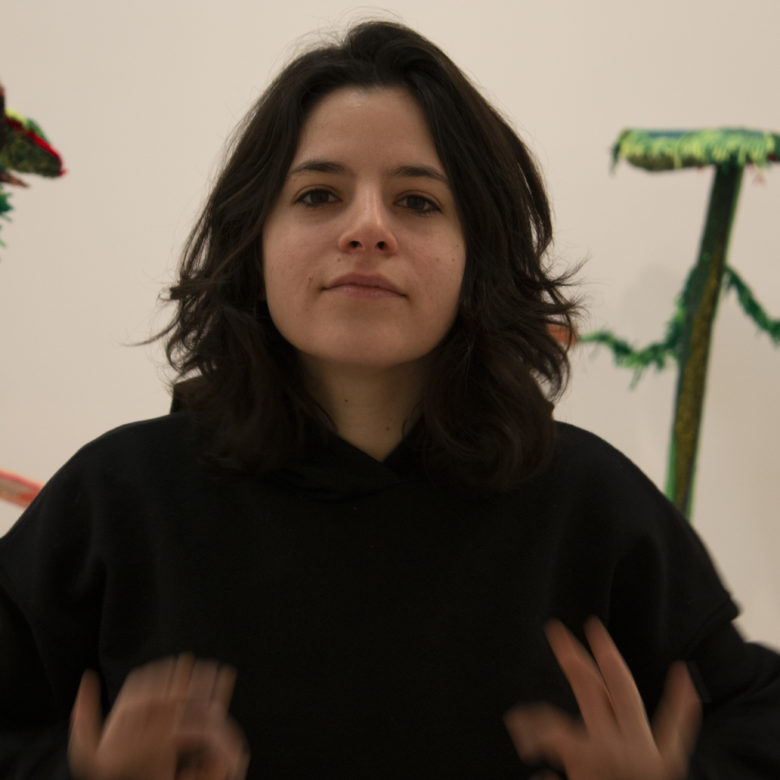 Mariel Harari
Mariel Harari is an interdisciplinary artist working in fiber, installation, performance, video, fashion and sculpture. Grounded in laborious processes and bright, soft, (humorous?) and tactile surfaces, her work contains, consumes, purges, adorns, revels in, plays with, memorizes, escapes, excavates and comforts.
Harari has been awarded residencies at Annas Projects, High Concept Labs, Kimmel Harding Nelson Center for the Arts and Vermont Studio Center. Her work has been featured in publications including Brooklyn Magazine and Sixty Inches From Center. She has exhibited and performed throughout New York, Chicago and Miami. Harari was born and raised in Brooklyn, NY and currently lives and works in Chicago, IL.
Image: Mariel Harari, Bitter Root, 2018, Videostill from installation-based stop motion animation, detail featuring Cow Flowers (large scale, mixed media sculptures), Radishes (clay, paint, beads) and Forest Floor (yarn), 3:03 min.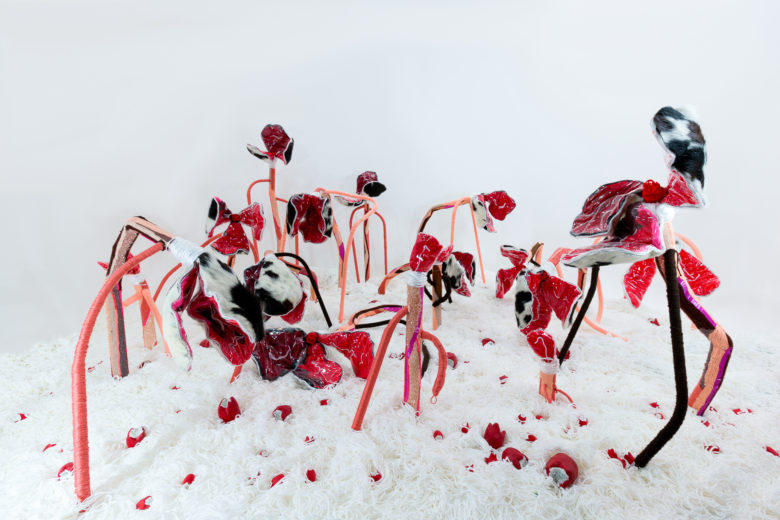 Never miss a thing
Subscribe to our newsletter and get regular updates on news, events, grants, and the latest opportunities for artists
Support Chicago Artists
Make a gift to CAC today and join our growing community of supporters