Mirror Flower, Water Moon
Reception Opening
April 28, 2023 5pm - 8pm
Work by
R. Treshawn Williamson
Curated by
Anisa Olufemi
Chicago Artists Coalition (CAC) is pleased to present Mirror Flower, Water Moon, a solo exhibition by Chicago based artist and 2022-2023 CAC Bolt Resident R. Treshawn Williamson, curated by Washington, D.C. based curator Anisa Olufemi.

"Kyōka Suigetsu; 鏡花水月; Mirror Flower, Water Moon: meaning something that can be seen but not touched, like a flower reflected in a mirror or the moon reflected on the water's surface; something that is beautiful but unattainable beyond dreams, a mirage."

Mirror Flower, Water Moon finds its essence in that bittersweet futility of preservation which often underpins the wondrous, romantic, and resonant. R. Treshawn Williamson locates this dream-like temporality in pockets of respite scattered along boulevards and parkways—sceneries from somewheres between urban Washington, D.C., suburban Prince George's County, and rural Maryland. In thinking about personal gaze in practice and interrogating the notion of meaning-making across both ancient and contemporary craft, Williamson arrives with an offering of charcoal mono prints, concrete sculptures, and photographs—laying beauty at the sightline and draping a tapestry of thought within the periphery.
From a distance, Williamson's charcoal landscapes read as photographic. However, close observation reveals a foreground of rich shadows and soft edges, the faint lettering of poetic footnotes, and moments of mark-making that contrast the screen printed canvas. At the crossroads between drawing, screen printing, photo, and visual essay, Williamson forges blur and definition, grit and tenderness. Each formal tool serves as a vehicle for considering the intimate act of looking, particularly with respect to temporality and sensation. How does their convergence shape relation and record? How do they inform or usurp attempts to encompass experiential affect?
In an effort to render the resonance of landscapes through form and texture, Williamson ventures into brutalist abstraction. Concrete castings function as relics, minimalist containers for feeling. Situated within the ancient tradition of imbuing objects with meaning through materiality, Williamson encodes site and sensorium through topographic rendering and surface treatment. A spruce tip wash sourced from his family-owned property in Livingston, Alabama, introduces green mid-tones. Concaves brushed with excess charcoal establish shadowy residues of Maryland White Oak. Such memory welding through transmutation invokes the ethos of both natural and social landscapes.
Through intimate exchanges between object and entity, artwork and artist, nature and gaze, Williamson advocates for vantage as truth and fascination as birthright; a liberatory mode. Mirror Flower, Water Moon tenders a world of agency and exploration, where objects double as emotive totems, and the pleasure of natural phenomena commands pause. These poetics center the viewer, calling for patience, mindfulness, and discovery.

Curated by Washington, DC based curator Anisa Olufemi.
Anisa Olufemi M. is a Black American, Washington, D.C. based curator, writer, and cultural worker of Afro-Trinidadian descent. Their work is driven by hybridized cultural productions within the ancestral and contemporary African Diaspora, chiefly in The South and the Caribbean — pulling at the common threads between mother lands and chocolate cities in an effort to interrogate, amend, and reimagine Black life pre and post emancipation. Olufemi's curatorial practice is underpinned by critical fabulation that ponders such mother lands, and the possibilities of what they theorize as The Black Pastoral.
A devoted advocate for arts education accessibility, in 2016 Anisa founded Passion to Profession. This discussion-based workshop series aims to create a welcoming, informative, and productive space for youth and curious creatives to work with practicing artists — both established and up-and-coming — in imagining pathways for pursuing a sustainable career in the arts. For two years the independent program was facilitated at the Museum of Contemporary Art Chicago. Through this series and other collaborative projects, Anisa has developed art related programming in Chicago, IL, Washington, D.C., New York, N.Y., and Accra, Ghana.
To date, Olufemi has mounted exhibitions in Washington D.C. and Chicago, and presented research at the Midwest Art History Society Conference (Cincinnati Art Museum), and the Figures of Sympathy Symposium (Stony Island Arts Bank, Chicago). They hold a Bachelor of the Arts from The School Of The Art Institute of Chicago with a focus in art history, arts administration, and writing.
Born in 1998 in Prince George's County, MD. R. Treshawn Williamson is a Chicago Based Essayist and Multidisciplinary artist of black American Descent. He earned his BFA at the School of the Art Institute of Chicago, Majoring in Visual critical studies and Interdisciplinary Studio practices. 
Williamson's work is a meditation on the obstruction and surveillance of the lived histories of African-Americans. Investigating the application of cultural re-imagination in the African Diaspora through the engagement of oral histories, post-colonial theory, folklore, and ethnomusicology.
Image: 
Untitled iteration 1
(Diptych left half)
to be interested ~ captured by
love
2021. Charcoal rubbing, screen printed debris, White Oak, Etched plaque. Left half 15 x 20.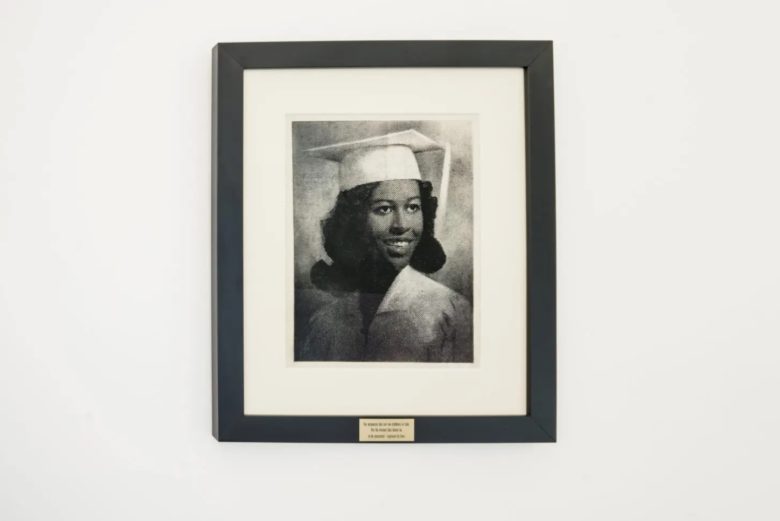 Never miss a thing
Subscribe to our newsletter and get regular updates on news, events, grants, and the latest opportunities for artists
Support Chicago Artists
Make a gift to CAC today and join our growing community of supporters