Longing Compass
Reception Opening
Friday, June 25 2021 / 3-8 pm
Work by
Karen Dana Cohen
Open Hours: Wednesdays, 10am-2pm and Fridays, 3-7pm by appointment only
Chicago Artists Coalition is pleased to present Longing Compass, a solo exhibition of new works by the BOLT artist-in-residence, Karen Dana Cohen. The exhibition will have an opening day on Friday, June 25, by appointment only, from 3-8pm. Please reserve your time here.
"A sound – uttered by whom? – and then nothing.
A word – written by whom? – and then a blank.
Listen to the nothing. Read the blank".
Edmond Jabès
At first, I was a little disenchanted by the fact that the practice had to be relocated again into the household basement, that my new rehearsals were relegated to occur underneath stories of laundry and other domestic human material. Quickly, I realized that to be underground was in fact constructive. This other space gave me remarkable creative freedom and also protected me from being surveilled. From inside my cave, I could safely exist outside "normal" conditions of the worlds. This enabled for a rhythm where I reclaimed unseen domestic labor as a bodily experience. The move allowed me to jump from the kitchen to the studio with ease, straddling two performative uses of the body- one as a medium of care while the other as a longing compass.
The state of precariousness took over myself to the point of not knowing where the boundaries were nor where the stage began. Each studio session was treated with respect, vulnerability and spontaneity, accepting that I was going to be interrupted by my children multiple times. I knew that there was going to be space growing between our hands as our whole world was reduced into a home. I grew patience. The basement is the dug out foundation of the house. Strong and critical to the structure, yet still vulnerable.
No one could tell me how to use my own resistance because at the margins, we always belong to unbelonging. We can only really understand from standing in the periphery. As Cecilia Vicuña said:

"I haven't felt the need to name or claim certainties where there aren't any, but instead I've been able to offer all the uncertainty that displacement offers me. Uncertainties that confuse me and crack open my experience of being singular, leaving me to resonate and discover that I also know the language of interconnectivity"[1].
Objects in close proximity to paintings seem like artifacts collected from the life we once had. Depicting the nostalgia of human gatherings, of a circle of friends, of using body language and glances to communicate with others, work together. I think about this as I remain in my safe corner while the storm passes. Will this exhibit bring people together? We are only able to make sense from the question. The idea of collective contribution has never been more important. To belong and give to a community, and how to do that while the world is collapsing. This is the kind of compass that draws circles from a pivot point, not necessarily the compass that dictates the direction to travel.
The planting down of the pivoting foot and the drawing of the line are some of the gestures here. Flexible within boundaries... firm but searching to describe those boundaries in these works. The vacancy presents itself free to put all energy into a choreography, a circleness of solidarity because there are no demands. These canvases undercut the very notion of "improvement" they circle back into a group, into the edge in which one can be a part of something bigger than the individual.
It is the center that holds the space open, keeps it together, and guards it safe from outsiders. It can be winded to accommodate more, and narrowed when people leave. The center of the circle is the pivot, the focus, and the essence even when it is empty. It represents the purpose and intention of the collective. It is not the outside of a pot, or a room that is essential, but the empty space each creates inside, when its purpose is realized. The circle way involves mutual agreements of sequence to reenact flexibility.
The positioning of myself in the basement is as the needle piercing the ground, driving itself like an anchor to a lower point to swing from... extending to find the absolute furthest ripple.
- Karen Dana Cohen.
[1] The quotation is derived from Camila Marambio & Cecilia Vicuña, Slow Down Fast, A toda Raja (Berlin: Errant Bodies Press, Berlin, 2019). The artist's text is inspired by ideas contained in the publication.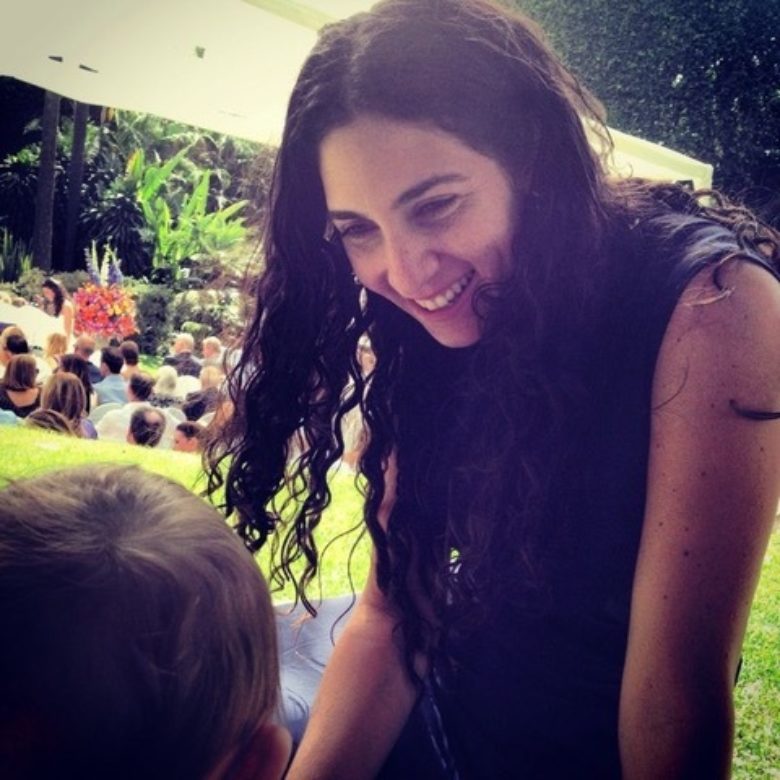 Karen Dana Cohen
Karen Dana Cohen was born in 1982 in Mexico City and lives and works in Chicago, IL. She received a BFA from The National Institute of Fine Arts in Mexico City (2005) and earned her MFA degree at Hunter College, New York (2011), where she based her art studio up until 2017. Her early work consists of scenes where family dynamics evoked visual tension in a composition. By experiencing her own family from abroad and beginning to grow into a family of her own she began exploring her painting practice as a more process-based research. The paintings of her recent work are often part of a specific arrangement based in gestures that she discovered inherited from women in her past as a mandate of femininity. The paintings offer an intimate narrative of the role immigrant women need to reinvent their whole self in order to survive, while at the same time defend their own identity through generations.  
Image: Karen Dana, There is a transplanted gathering in between my steps, 2018, Oil on canvas, 72" x 60"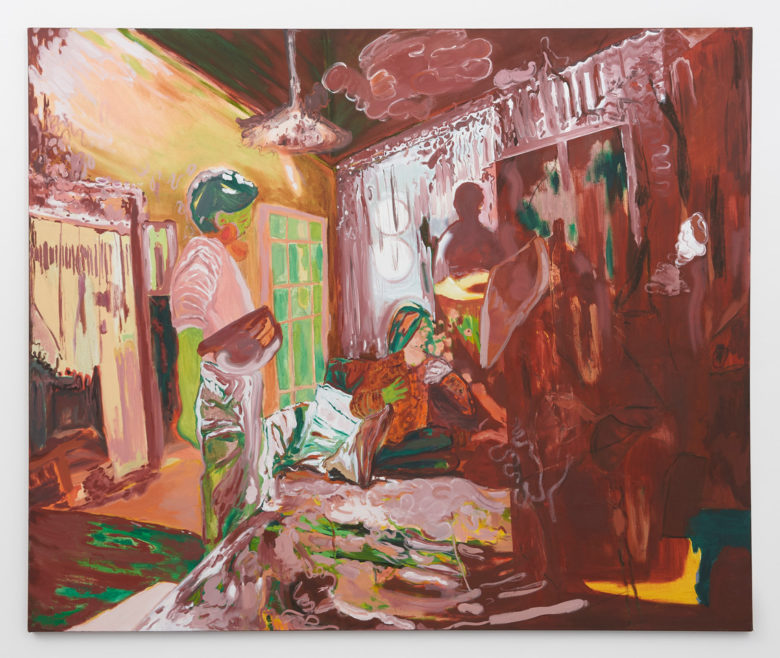 Never miss a thing
Subscribe to our newsletter and get regular updates on news, events, grants, and the latest opportunities for artists.
Support Chicago Artists
Make a gift to CAC today and join our growing community of supporters