Excavating Memory
Reception Opening
Friday, Feb 21, 2020 / 5-8pm
Work by
Katie Chung Unyimeabasi Udoh
Curated by
Juelle Daley
Open Hours: Wednesdays, 10am-2pm and Fridays, 3-7pm
Extended: January 6 - January 21, 2021 by appointment only. Please reserve your time here.
Chicago Artists Coalition is pleased to present Excavating Memory, a group exhibition that features new artworks by HATCH Residents Katie Chung and Unyimeabasi Udoh. The exhibition opens on Friday, February 21, with a public reception from 5-8pm.
Excavating Memory is a journey into the world of archiving, memorializing and reclaiming cultural erasure. Using photography, drawing, sculptural objects and mix-media installations, Katie Chung and Unyimeabasi Udoh resurrect memories that communicate the subtleties and multiple layers of self with the freeing statement, "I define me".
Katie Chung's work explores Korean-American identity through memories of family life and language while honoring the process of repetitive work and labor. She brings dignity and reverence to storied objects like old scissors long forgotten and the traditional Korean dress, the hanbok.
Chung's work pays homage to remembering elements or items used within the confines of a service sector immigrant business enterprise. Her art refers to personal history, cultural memory and self. They are crafted in materials imbued with deep cultural meaning like the use of dry cleaning tags that points to her childhood environment.
In contrast, Unyimeabasi Udoh brings up the past by inscribing it in the context of cultural anthropology and ethnographic practices. They cleverly destabilize the western gaze and challenge dominant-culture museums that catalog and display the "African" in a "cabinet of curiosities," reinforcing the fraught notion of "the other" as a primitive culture and society.
Udoh forces us to reframe the ways we "see" and what it means to be "on display" by turning our assumptions of identity on its head. With the use of language/text and the juxtaposition of photography and installation art, Udoh also presents us with visions of vacant landscapes, devoid of human presence, that usher sentiments of longing and self-alienation.
Excavating Memory is curated by Juelle Daley.
Image: Katie Chung, Rote, 2019, Ball point pen on paper, 12 x 16 in.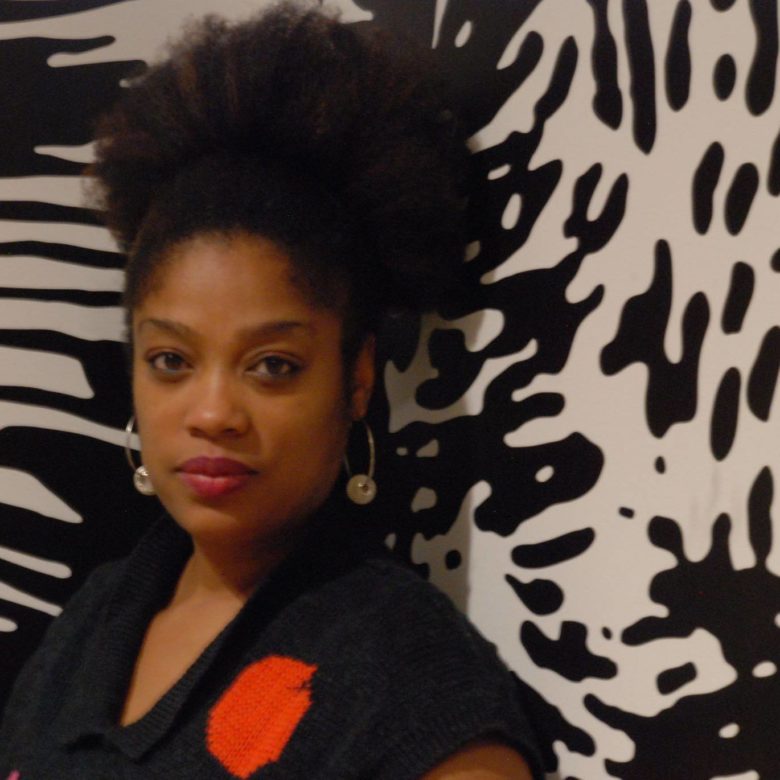 After residing and studying in France for several years, Juelle Daley arrived in Chicago with an M. A. in Urban Planning & Design from the Institut Francais d' Urbanisme and a B.A. in East Asian Studies (China) and Urban Studies from Rutgers University. All of this and more has transformed her into a hybrid cultural creature, a self-described nerd, dreamer, cinephile, Francophile, filmmaker, photographer and art lover. 
Juelle is currently Assistant Director at the Center for Black Diaspora at DePaul University and a MFA candidate in Film at DePaul's School of Cinematic Arts.
She is also the co-founder of the itinerant pop-up art event Salon Caju that showcases the art of local Chicago creatives. In 2015, she directed the short film, "Six Hour Pass" and is currently in post-production on a documentary called "Tainted Name." Recently, she curated an exhibit on 'Ebony and Jet magazine covers of the 1960's.'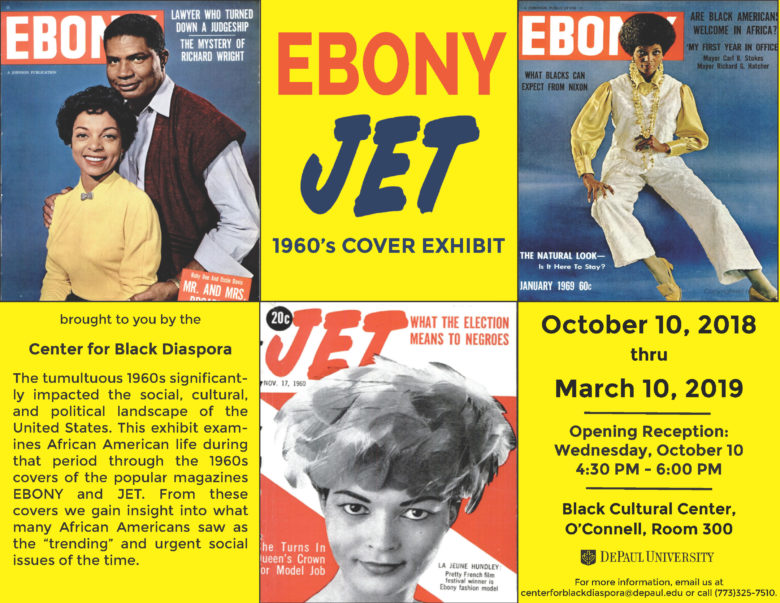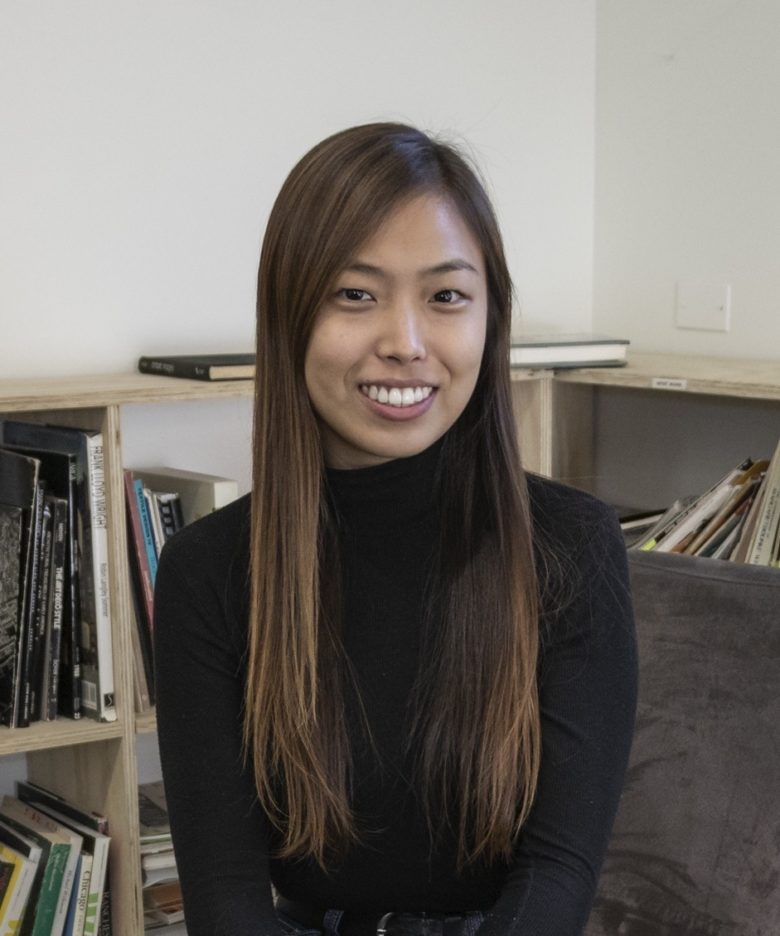 Katie Chung
Katie Chung is a Korean-American visual artist from Chicago working in drawing, print, and sculpture. She blends her heritage and personal identity to build a legacy that reveals her relationship to immigration and labor. She received her BFA from the School of the Art Institute of Chicago, participated in local and international exhibitions, and is currently a member of Candor Arts, a resource for the design and production of artist books.
Image: Katie Chung, Special, 2019, H: 73" x W: 15" x D: 18", Paper, thread, clothes hanger, and wood.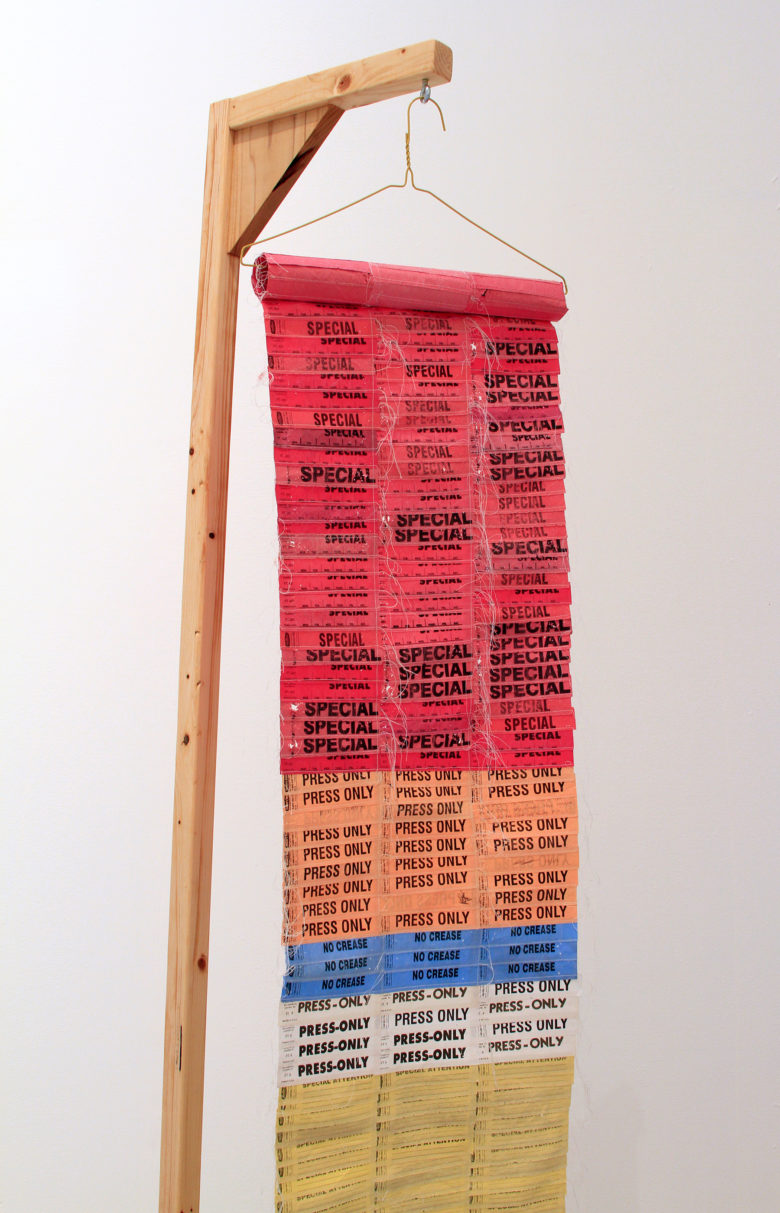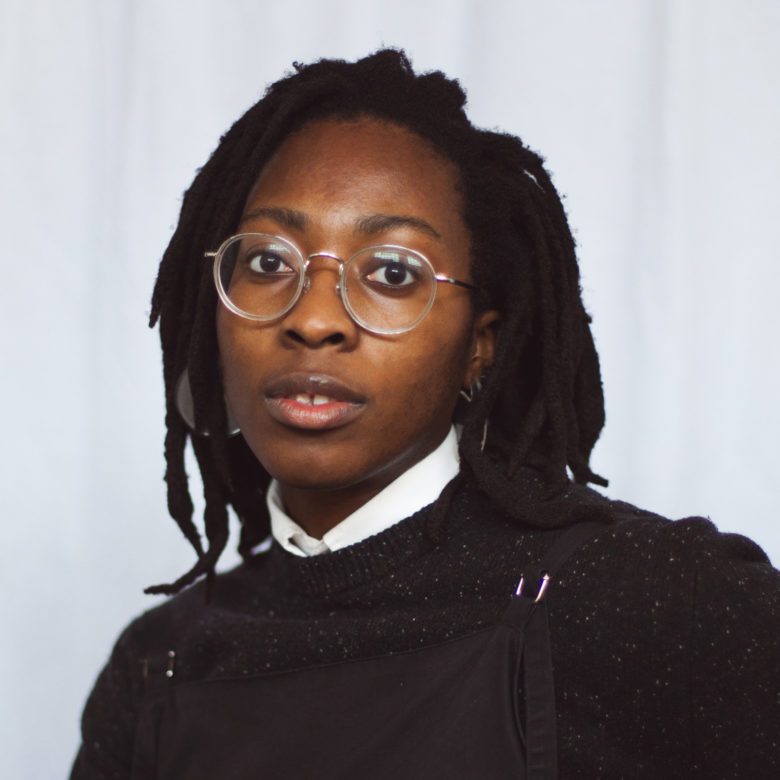 Unyimeabasi Udoh
Unyimeabasi Udoh is an artist, graphic designer, and co-founder of Plates: An experimental journal of art and culture. Their practice centers on legibility, meaning, and how systems of communication and knowledge are built and maintained. Udoh holds an MFA in Visual Communication Design from the School of the Art Institute of Chicago and a BA in Architecture from Columbia University. They have been a fellow and artist in residence at the Driehaus Museum, Chicago Artists Coalition, and ACRE. In 2021, they were named one of Newcity's Breakout Artists.
Image: Unyimeabasi Udoh, Idle Hands (Grace Rose) (2021). Mirror privacy film and inkjet print on transparency. Dimensions 24" diameter (25.25" framed).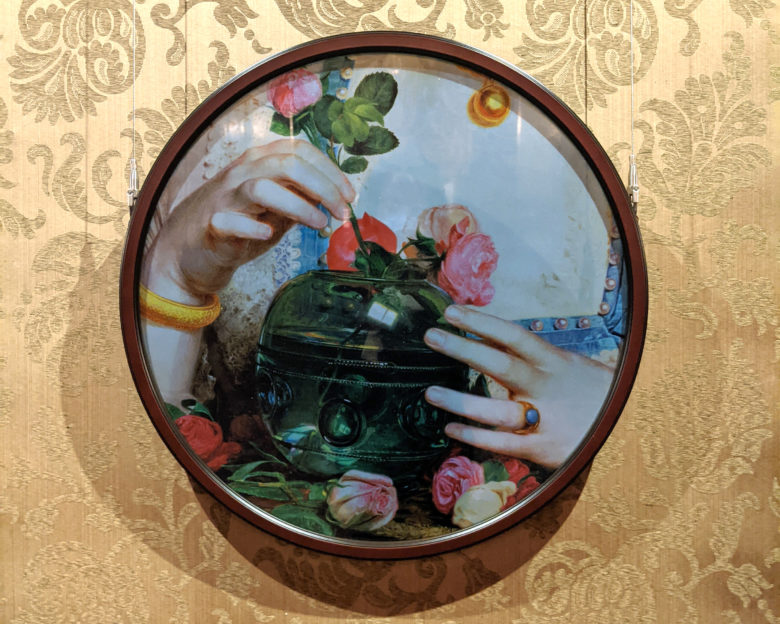 Never miss a thing
Subscribe to our newsletter and get regular updates on news, events, grants, and the latest opportunities for artists
Support Chicago Artists
Make a gift to CAC today and join our growing community of supporters