Enduring Roots
Reception Opening
Friday, March 10, 2023 at 6pm
Work by
Tulika Ladsariya
Tulika Ladsariya says, "Growing and painting plants go hand in hand." In her art, she explores natural forms like trees, plants, roots, sprouts, and blossoms; the materials used to create the art in this exhibition, such as clay, pigment, wood, and paper, are all connected with Mother Earth. Endowed with such earthly materials, the artist expresses how biodiversity connects us all by imbuing history and ecology with personal memories and universal themes.
"And I remember people coming to my mother's yard to be given cuttings from her flowers; I hear again the praise showered on her because whatever rocky soil she landed on, she turned into a garden." Alice Walker's essay resonates deeply with Ladsariya as she celebrates the artistry of her mother's crafts and gardening as a form of grounding through difficult times. The artist's mother propagated plants all her life but never saw them as an art form. Instead, the artist considers the propagation of plants as an act much like the immigrant experience, where one must constantly root and re-root to redefine the concept of home while re-creating identity.
The artist furthers this endeavor through the creation of silhouetted figures pushing, reaching, and lifting, no longer attempting to blend into the background but instead boldly taking up space. The insides of these larger-than-life figures are made up of veins, flora, and topography. The figures embody the Dharmic way of life's traditional values that seek to protect biodiversity as a moral duty by which all humans are bound. The ceramic vessels are a further exploration of nurturing life. They hold, transport, and present offerings from the artist's garden. The containers embossed with crochet and tatting lace made by her mother, showcase generational traditions of caring making their way across oceans.
The use of cyanotypes is the artist's latest exploration of botanicals. She uses maps from her childhood atlas to make impressions of rooted cuttings where the topography is reminiscent of the cellular reading of a plant. The cyanotype preserves and embalms childhood memories, traditions, and the root itself. The blue tint overflows from the margin reminding the viewer of the painted figures connecting borders, botanicals, and the nervous system to the idea of a shared life on Earth.
As the Chicago winter removes all traces of the hues of summer and fall, the haath-gaadi is a gesture towards community building, a symbol of small vendors' labor. On an early spring day, these vibrant green cuttings are an offering for participants to partake in the act of nurturing. The act symbolizes familial traditions of growing new life. The garden acts like a nursery for fostering connection. Working with soil, grounding, and soothing as a mother would is a form of reverence to the power of developing a relationship with a patch of earth that becomes a way of life.
By bringing the rituals and gestures of laboring and nurturing to the forefront, the artist pays homage to caregivers. As an immigrant, the artist had to leave things behind and create a new life on a different soil rising above her identity while still acknowledging it. "Clay holds memory, I use this material property of clay to hold precious memories of my lineage," says the artist. Through her compulsion to grow and tend, the artist shares her process and extends compassion to others who had to lose parts of themselves to assimilate. Much like Charles Olson says in his poem These Days, the artist invites the viewer to "Leave the roots on, let them dangle."
-Sofia Sanchez Borboa
"Let me tell you a story…"
-Tulika Ladsariya
Come, sit by me in the shade of this banyan tree,
I want to tell you a story.
About a woman- steadfast like this trunk,
Unafraid to let her roots dangle in the sweet, humid air of eternal spring.
Ready to hold, lift, push, propel.
I want to tell you about her strength, her agility, her ability to endure,
Her need to show you her vulnerability, her doubts, her fears.
I want to tell you about her gift of nurture
And her ability to root where life leads her,
Her cells mingle with those of leaves
Her arms uplifted like branches
Her joints flexible like nodes
With her feet dangling in the river, soaking in the warm sunshine, she learns to rest.
To breathe
Deeply
She is not divine, but divinity is in everything she does.
She is not from a place, but she is of the Earth.
With soil under her fingernails, with chlorophyll in her veins-
She speaks the language of tenderness, singing her grief and her desires,
and imbues all that she wishes to impart onto future generations.
She may not be a dutiful descendant, but hopes to be a good ancestor,
to make the world a little better for her offspring.
Vowing to pass on a legacy of caring, deep listening and tending.
She is everything I yearn for, everything I aspire to be.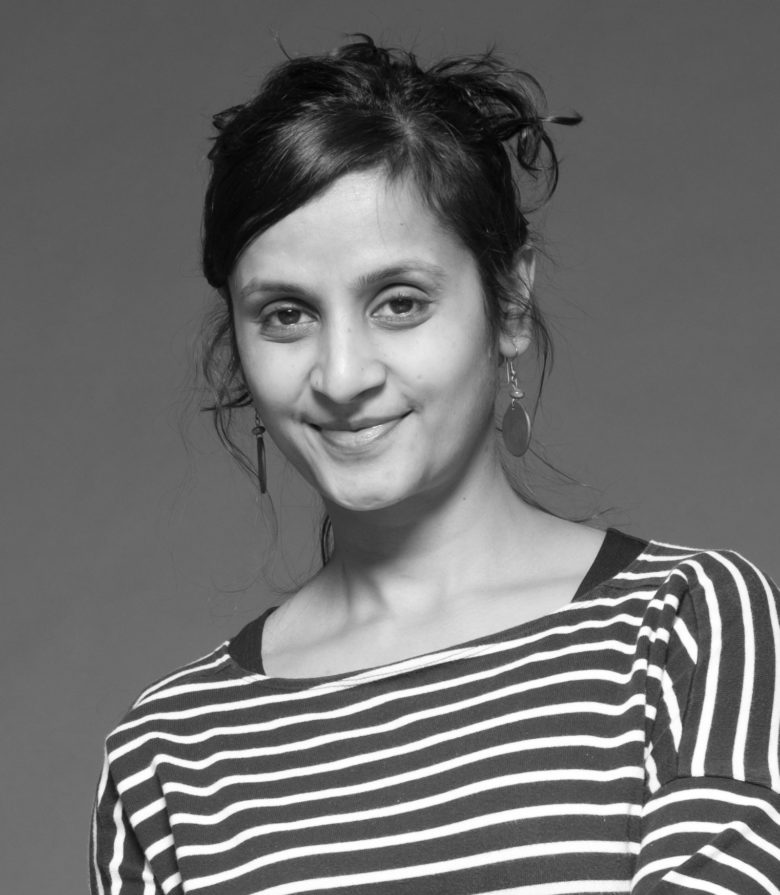 Tulika Ladsariya
Tulika Ladsariya is an Indian artist, born in Mumbai- living and working in Chicago. Working with the sentiment of longing, her work explores the footprint left by the invisible labor of the migrant. In a story-telling narrative style- she explores the notion of un-belonging and works to create a space for those who feel 'othered' to come together in cross cultural dialogue. 
Qualified as a Chartered Accountant, she transitioned to a creative full-time studio practice after her stint working for an auction house in India. She has exhibited at the Hammond Museum NY, Ralph Arnold Gallery- Loyola University, Hyde Park Art Center, Woman-made Gallery, Expo Chicago, Riverside Arts Center, Jamaat Art gallery Mumbai and Art Heritage Gallery New Delhi. 
Tulika is the recipient of the South Asian Artists Relief fund, the Make/Together grant from the ATHENA foundation. She has been a resident at the Hyde Park Art Center from 2019-2021
Image: I've Arrived, 2020. Acrylic, Wood, Ceramic. 36 x 34 x 6 in.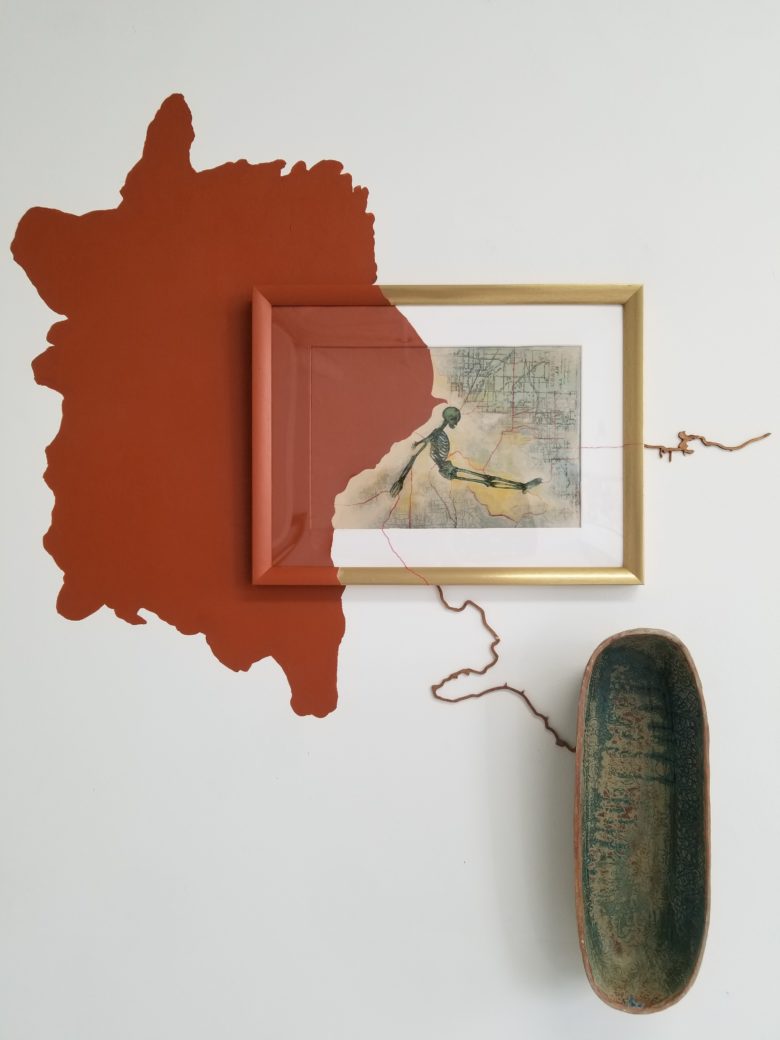 Never miss a thing
Subscribe to our newsletter and get regular updates on news, events, grants, and the latest opportunities for artists
Support Chicago Artists
Make a gift to CAC today and join our growing community of supporters