Diffractions
Reception Opening
Friday, 5-8pm
Work by
Jennifer Chen-su Huang Roderick Sawyer
Curated by
Joan Roach
Chicago Artists Coalition is pleased to present Diffractions, a duo exhibition featuring new works by current HATCH 2021-2022 artists-in-residence Jennifer Chen-su Huang and Roderick Sawyer, curated by Joan Roach. The exhibition will have an opening day on Friday, July 22, 2022 from 5-8pm.
In Diffractions, artists Huang and Sawyer's assemblages and collage works are sentimental stockpiles conceptually linked by their shared approach to art-making as a daily holistic practice. Their works are reflections of what the artists intuitively and attentively collect from everyday life. What follows are palimpsest love notes to the places the artists call home.
Like a beam of light split and spread between window blinds, or bent around threads in the weft, light is transposed into new patterns of light and shadow. As we read--or shine a light through them--the layers of Huang & Sawyer's creations and our understandings of their perspectives become diffractions.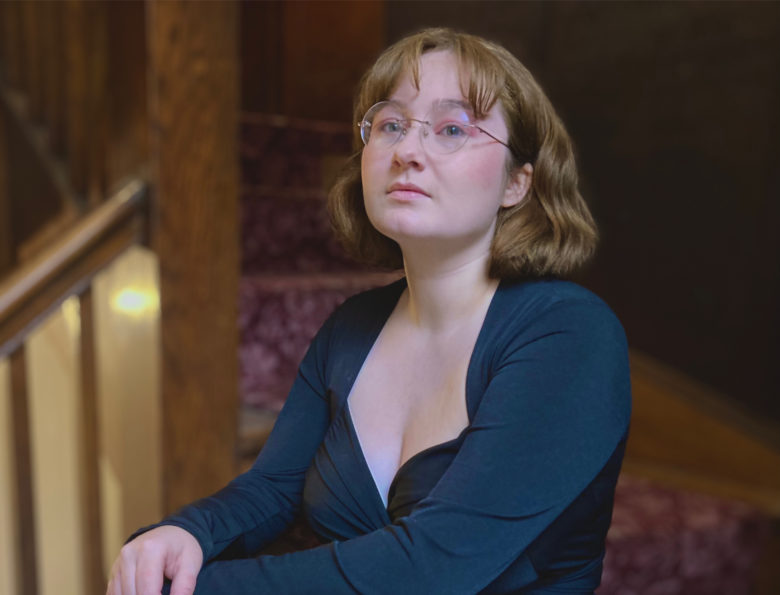 Originally from Metro-Detroit, Joan Roach is an emerging arts writer and curator who focuses on sculptural, textual, and performance-based work concerned with how we conceptualize, create, and restrict social space. Writing from a phenomenological perspective, they highlight work that encourages arts audiences to give critical attention to their relationship with the material world. At present, they are the publication editor for LVL3, an artist-run exhibition space and publication, and a contributor to New City Magazine.
Secondary Image: Exhibition On Being Tender featuring work by artists Madison Kline and Michele Mobley.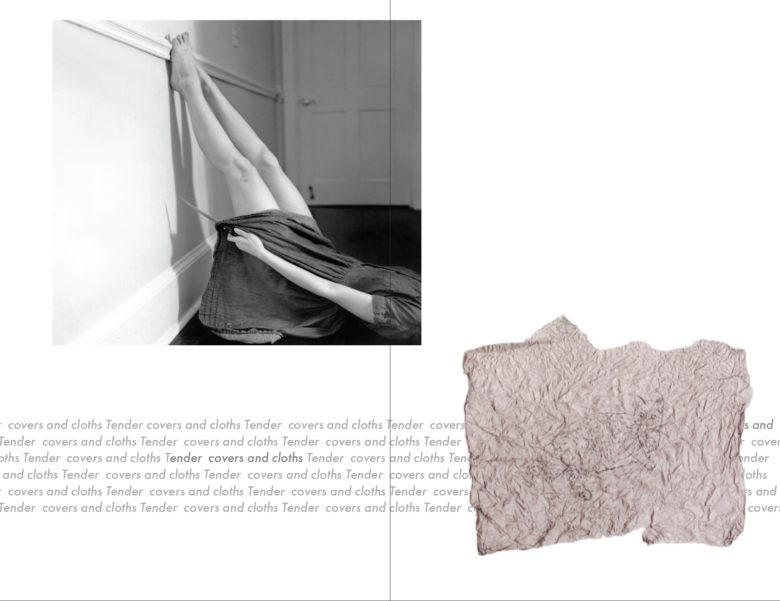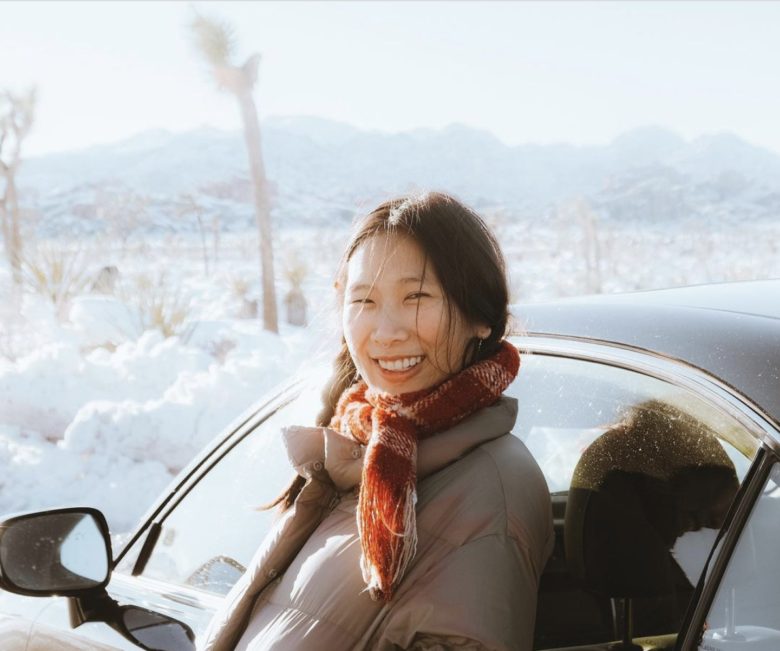 Jennifer Chen-su Huang
Jennifer Chen-su Huang is an artist and writer whose process-driven works interweave elements of craft tradition, language, history, and memoir. In 2017-2018, she completed a Fulbright Fellowship in Taiwan, where she was a Research Fellow with the Ethnology Department at National Chengchi University, as well as a Visiting Artist at Tainan National University of the Arts. She graduated with her MFA in Fiber and Material Studies from the School of the Art Institute of Chicago and received her BA from the University of California, Berkeley. In 2018, she presented her research at the Textile Society of America's biennial symposium and was selected for the New Professional Award. Huang has exhibited internationally at Haiton Art Center in Taipei and across the United States at Untitled Prints and Editions in Los Angeles, Kearny St. Workshop in San Francisco, and Gallery 400 in Chicago, among others.
Image: Jennifer Chen-su Huang a hermit's guide to home economics (2020). Goji berries from Mother's garden encased in silk organza, embedded in hand-dyed, and woven cotton cloth, stretched over wooden bars. 10 x 12 inches.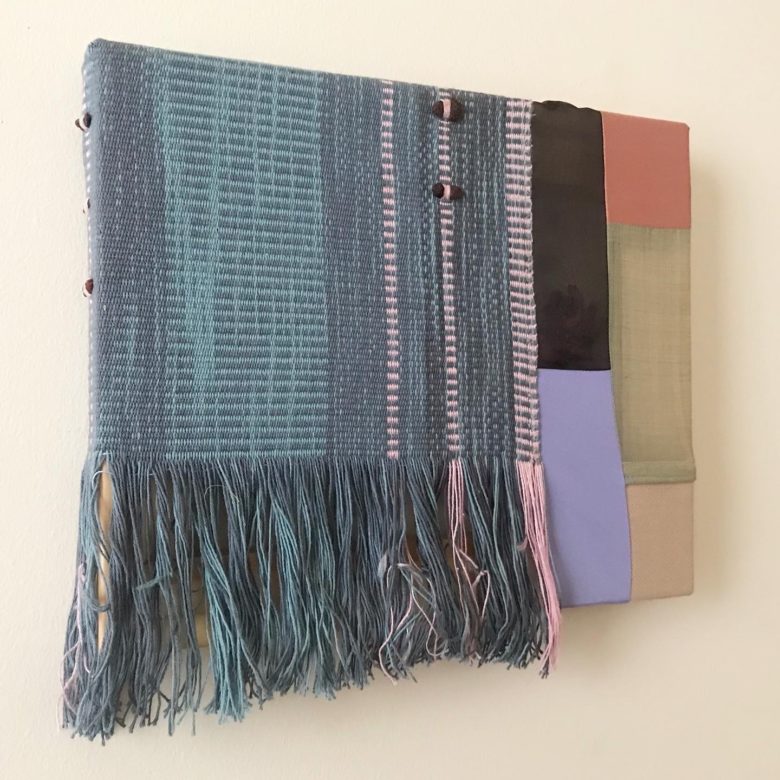 Roderick Sawyer is a Southside-based creative that explores the importance of language and storytelling through his art practices. On one hand, Sawyer's work involves creating video documentaries, photography publications, and editorial articles that analyze Graffiti as a complex system of communication, self-expression, and resistance. On the other hand, Sawyer focuses on creating photo collages and zines that represent his exploration of language acquisition, dialect, and identity through the study of spoken languages like Spanish. Sawyer's work functions as a tangible and archival experience.
Image: Roderick Sawyer Estoy Perdido, Pero Está Bien (2019). Photobooks created in Puebla, Mexico, from the "A Continuar" series. 5.5 x 8.5 inches.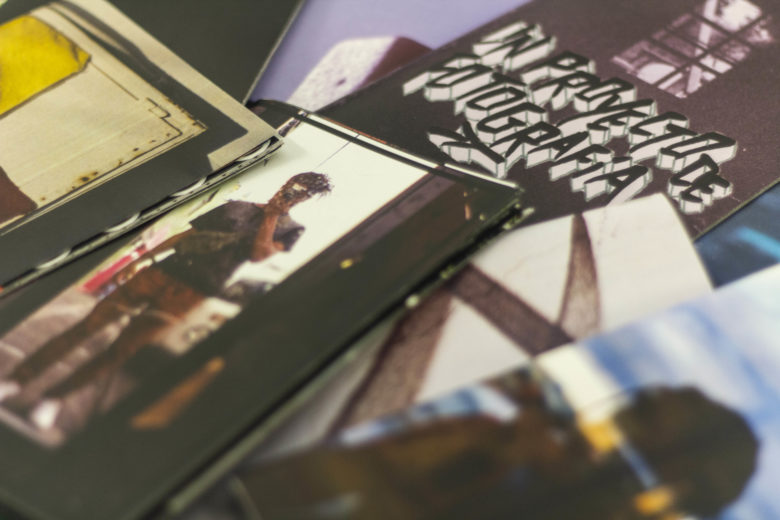 Never miss a thing
Subscribe to our newsletter and get regular updates on news, events, grants, and the latest opportunities for artists
Support Chicago Artists
Make a gift to CAC today and join our growing community of supporters