Crossings
Reception Opening
Friday, April 15, 5-8pm
Work by
Anwulika Anigbo Farah Salem
Curated by
Yi Cao
Chicago Artists Coalition is pleased to present Crossings, a duo exhibition featuring new works by current HATCH 2021-2022 artists-in-residence Anwulika Anigbo and Farah Salem, curated by Yi Cao. The exhibition will be on view from April 15 - May 26, 2022, with an opening reception on Friday, April 15, 5-8pm.
Historically, human migrations across the Atlantic Ocean, Sahara Desert, and Red Sea, spurred by colonization and capitalism, have had catastrophic consequences. In their respective works, Anigbo and Salem invoke personal experiences and reference the sacred and mythical West African and Afro-Arab worlds, to illuminate cultural hybridity and transformation.
Informed by Chinua Achebe's African Trilogy and Wole Soyinka's poetry, Anigbo brings family migration, Igbo mythological themes, and pre-colonial realities in dialogue with the practice of everyday life. Whether capturing the vulnerability of her family through photography or accessing her ancestral home on canvas, Anigbo asks: what is the purpose of collecting memory outside of proving our legitimacy in a battle to fabricate a truth viewed as absolute? Salem reimagines instruments used in healing rituals by historically oppressed and socially isolated groups of women to mitigate the anxiety and stressors during the radical societal shift after the oil discoveries and the pre-oil era in Kuwait. Through archives, oral stories, and personal memories, Salem traces this practice in the Arabian peninsula that originally came from the East African Diaspora to reactivate the musical sound and dance movement that welcome varied contemporary interpretations.
This exhibition sees the artists, both rooted initially in photography, expand their respective practices into new media such as fiber-materials, natural pigments, media installation, paintings, and performance. The complementary media draw visitors to the intersection of many lands, memories, and truths, ultimately connecting across the wounds, healing, and scar tissue of history.
Farah Salems' Uninhibited: People of the Earth project is supported in part by the Emergency Grant from the Foundation for Contemporary Arts.
Yi Cao is a curator, writer, and art administrator based in Chicago and Beijing. She currently serves as the Director of Curatorial Administration of Arts of Asia at the Art Institute of Chicago. From 2013 to 2019, she was the Curatorial and Education Program Manager at Carnegie Museum of Art, where she contributed to Ai Weiwei: Circle of Animals / Zodiac Heads (2016). Her recent curatorial projects include The Rounds (2022) and Survey 3: I Sense Something Has Changed (2021) at Chicago Artists Coalition, and Liu Wei: Invisible Cities (2019) at MOCA Cleveland and Cleveland Museum of Art. 
She has spoken at conferences and art organizations, including Beijing Inside Out Art Museum (2021), Carnegie Mellon University (2021), International Chinese Fine Arts Council (2021), and Kavi Gupta Gallery (2022). She received the The City of Chicago's Department of Cultural Affairs and Special Events curatorial and research grant (2020). She also served on the jury for The Recharge New Surrealist Prize (2021). Her bilingual writing and translation works have appeared in Art Asia Pacific, Museum 2050, The Art Institute of Chicago's blog, CMA Thinker, CMOA Storyboard, and artnet News, among others.
Secondary Image: Installation view. Liu Wei: Invisible Cities, MOCA Cleveland, 2019. Photo taken Field Studio.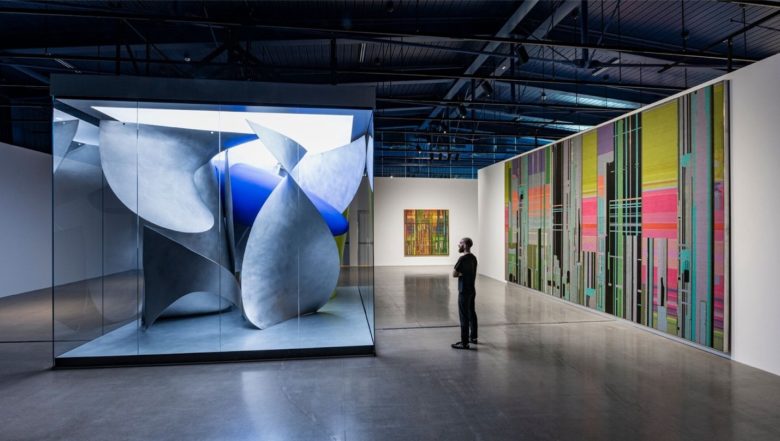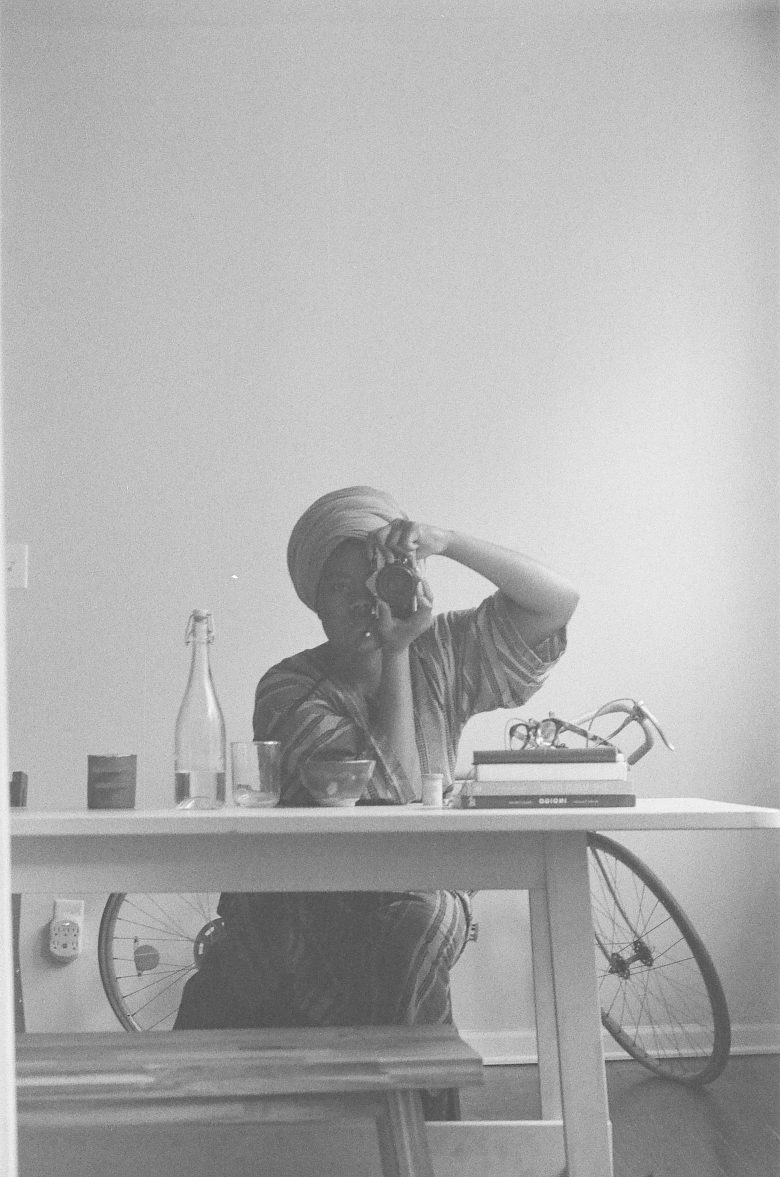 Anwulika Anigbo
Anwulika Anigbo (b. Nigeria 1987) is a humanist domestic artist living in Chicago. Her work investigates questions of self-determination, presence, knowledge production, and memory. Through imagery and processes, she traces the historical and somatic roots of everyday life as it is practiced within blackness across the diaspora. Anwulika works at the intersections of everyday life, rooting her practice in creation as a continuous process of personal and domestic liberation guided primarily by black intellectual thought and ancestral memory. She is a self-taught artist working primarily with film photography. 
Anwulika's creative practice is woven into each area of her life including her work as a homeschooling parent and with the Invisible Institute. Anwulika is currently an artist in residence at the Chicago Artist Coalition 2021-2022 and a former member of L'Louise Foundations Career Growth Lab 2020-2021. Anwulika has exhibited her work at the Chicago Artists Coalition (Chicago) and CICA Museum (Korea).
Image: Anwulika Anigbo untitled (2020). Black and White Film, unspecified.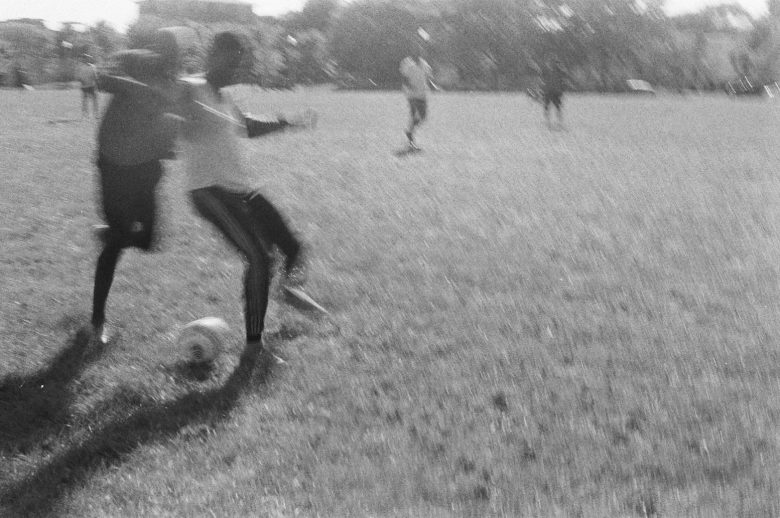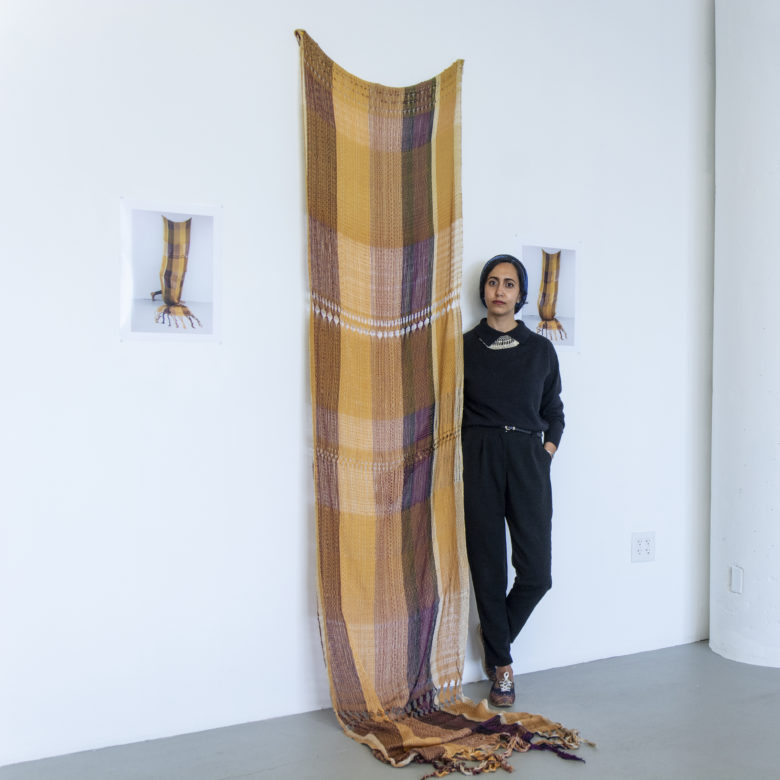 Farah Salem
Farah Salem (Kuwaiti, b.1991) is a Chicago-based artist and art therapist/counselor. Her multidisciplinary practice is rooted within photography and expands into video, performance, fiber and installation. Farah finds subtle affinities between natural landscapes, the performing body, fiber-material structures, metaphors from her cultural upbringing, an understanding of the human psyche, geologic time, movement, music/dance traditions and rituals in The Arabian Peninsula. In her process, she is merging present experiences of human and geologic happenings, while looking at themes of access, agency, power, and the invisibly visible. 
She holds an MA in Art Therapy and Counseling from School of the Art Institute of Chicago. Farah's work has been featured at Museum of Contemporary Art (Chicago), Museum of Contemporary Photography (Chicago), American University Museum Katzen Art Center (Washington DC), United Photo Industries (New York), Mana Contemporary (Chicago), Sharjah Art Foundation (UAE), and Contemporary Art Platform (Kuwait).
Image: Farah Salem, Power to See (2019). Fiber/Video Installation, 10 Minute Video.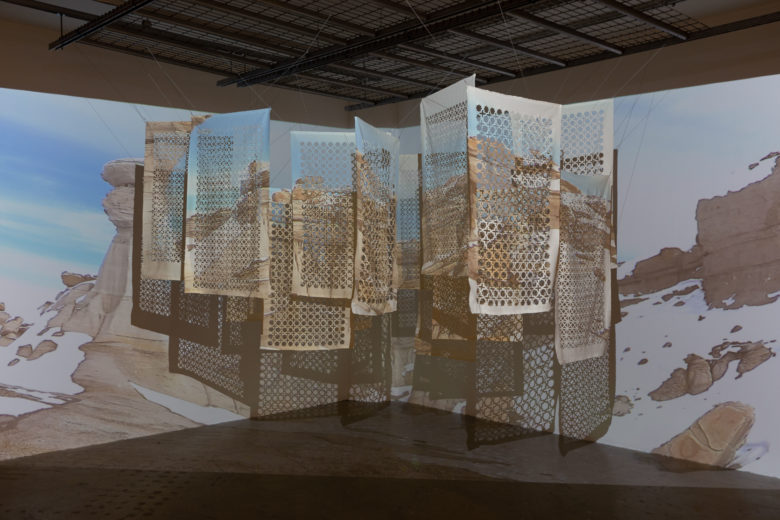 Never miss a thing
Subscribe to our newsletter and get regular updates on news, events, grants, and the latest opportunities for artists
Support Chicago Artists
Make a gift to CAC today and join our growing community of supporters