Ode to the Unclaimed Dead
Reception Opening
Friday, Feb. 25 / 5-8 pm
Work by
Selva Aparicio
Open hours: Wednesday – Friday, 11AM - 5PM | Saturday 12-4PM
Chicago Artists Coalition is pleased to present Ode to the Unclaimed Dead, a solo exhibition of new work by BOLT Artist in residence Selva Aparicio. The exhibition will be on view from February 25-April 7, 2022, with an opening reception on Friday, February 25, 5-8pm.


Ode to the Unclaimed Dead is a solo exhibition by interdisciplinary artist Selva Aparicio that leverages themes of death, memory, and mourning to breathe new life into the forgotten. It exposes the inherent failings of a system that disproportionately relegates the impoverished, and the disabled. Devoid of all traces of traditional ritual and remembrance, the pine casket, synonymous with pauper's graves and potter's fields, forms the heart of Aparicio's installation. It is delicately covered with dandelion seeds, or achene, and elevated into the gallery wall in a manner reminiscent of European religious burials. The shrouded casket elegantly transcends surface, meaning it becomes a shrine befitting of individual legacy and reverent growth and potential of a life cut short by circumstance. No longer the mark of obscurity, it offers up a gentle requiem for the lost and provides the living with a touchstone to reclaim an infinite number of moments stolen away by the poverty, illness, and isolation–so rampant in western society and mitigates the unwavering indifference of systems designed to protect its most vulnerable.
Caption: Selva Aparicio, Detail of Ode to the Unclaimed Dead, 2022, Plywood casket covered in dandelion seeds.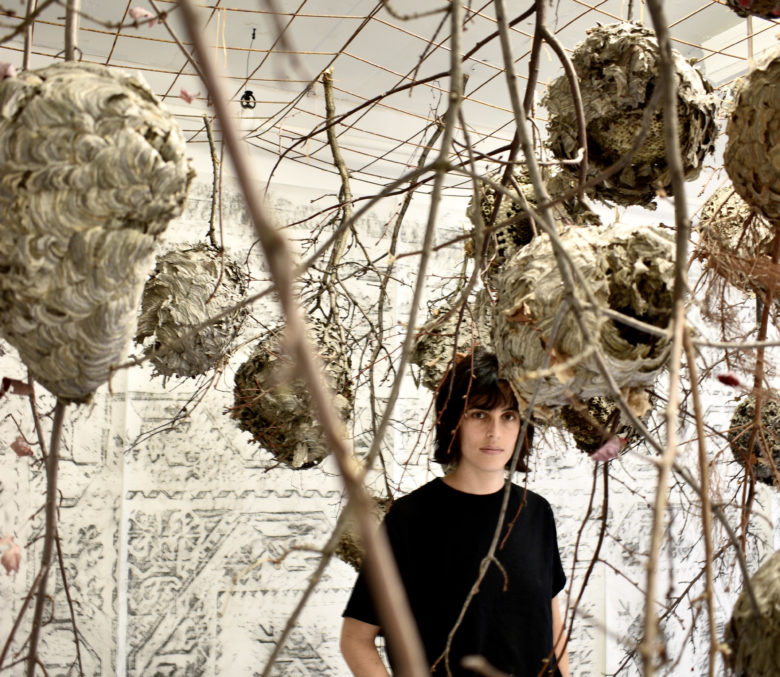 Selva Aparicio
Selva Aparicio is an interdisciplinary artist working across installation and sculpture to create artwork that digs deeper into ideas of memory, intimacy and mourning. Born andraised in the woods just outside of Barcelona, Spain, she found solace in nature from a young age and cultivated a profound interest in the ephemeral as inspired by the natural world around her.
She received her BFA from the School of the Art Institute of Chicago in 2015 and her MFA in sculpture from Yale University in 2017. Aparicio's work has been shown internationally in solo and group exhibitions including the Museum of Contemporary Art, Chicago; The International Museum of Surgical Science, Chicago; Yale Center for British Art; Can Mario Museum, Spain; CRUSH Curatorial, New York; The Kyoto International Craft Center, Japan; Instituto Cervantes, New York; and the Centre de Cultura Contemporanea de Barcelona.
She was awarded the JUNCTURE Fellowship in Art and International Human Rights in 2016, the Blair Dickinson Memorial Prize in 2017, and received a MAKER Grant from theChicago Artist Coalition in 2020. She was also named one of the 2020 breakout artists in Chicago by NewCity Art and is a current artist in residence at BOLT.
Image: Selva Aparicia, Auto de Fe, (2021). Rose branch, play-wood, dandelions. Photo taken by Robert Chase Heishman. 
Portrait photo credit: Eugene A. Maltez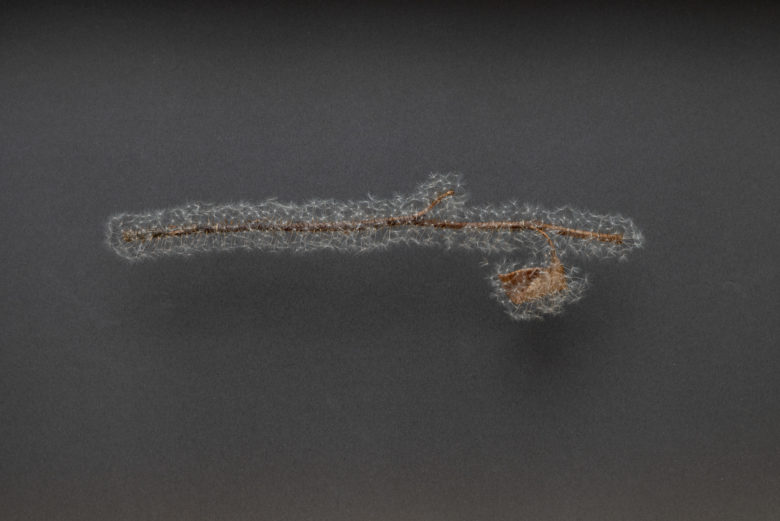 Never miss a thing
Subscribe to our newsletter and get regular updates on news, events, grants, and the latest opportunities for artists
Support Chicago Artists
Make a gift to CAC today and join our growing community of supporters