Ceyó
Reception Opening
Friday January 20, 2023
Work by
Josué Esaú Luis Rodríguez Rosario
Curated by
John H. Guevara
Like all stations, Ceyó is a symptom of relationships and cosmological order. Of course there is smoke nearby, and coffee. There is a log to learn to swim and three hearthstones to teach the house. A chronotope of ineffability and a smudged heterotopia; not quite a hack -but a lock. It is a place, a sight, of fantastical foreplay, mental structures, and energy work.
There is an excess of axes and access here and it is in constant transformation and slips. Messy and contradicting at times but the cuir demon fruits are there for medicine to those who take care of it and as well for those who promise possession. It knows reciprocity, atonement, and porosity, with and without you. It's a site where you learned to fuck after all.
The Exiled Youth Task Force, a critter gang working with these archipelagos, celebrate and grieve in the nearby haunted hotel after festivals, after some sport, after some heartbreak. They assemble cute looks because empathy will not save them, enchantments and apocalypses will. They perform criticality and other activities to mark visible tourist traps not because they conform to inaccessible and exhausted knowledge production, but to X out the invasive parasites drawn to the water fields. Truth recognizes truth at the end of two moon cycles and in this gift economy, no one has time and space.
Honestly, this projection can all be wrong and this place is probably just a failed romance interrupted by the illusion of distance, attachment styles, and abuse of language. . ꙰
Luis Rodríguez Rosario uses vernacular languages of sculpture, painting, and architecture, to visually represent heterotopian systems and mental structures. Using this framework, they work to interrupt and invert horizontal perspective by placing forms of fruits, stones, and materials onto shelf-like, window-like, and stool-like structures to suggest transformation of interior fields. Sourcing iconography from their homeland of Puerto Rico, Rodríguez considers the histories and legacies of Puerto Rican art, architecture, and design with their own relationship to the island. Through assembled still life and landscape, their work can suggest a restyling of these inherent aesthetics to create abstracted remembered environments.

Josué Esaú mediates Mesoamerican cosmology, culture, and ritual to anchor connections with ancestry, land, and energy. Following the tradition of Afro- and Indigenous Futurisms, they venture into energetic middle spaces, spiritual-temporal portals, and sites of future knowledge through the coined framework of Meso-Futurism. Aware of problematic pseudo-histories and western science-fiction ideas of progress and settler colonial time, they create garments, ceremonial devices, and collaborative performances as a mode of care work, play, and energy exchange. This is to stage conscious fabulated Maya chronotopes. Esaú's work proposes plural ways to mark and enjoy time-space that entwine with the inherent earth rhythms, the cosmos, and our co-inhabitants.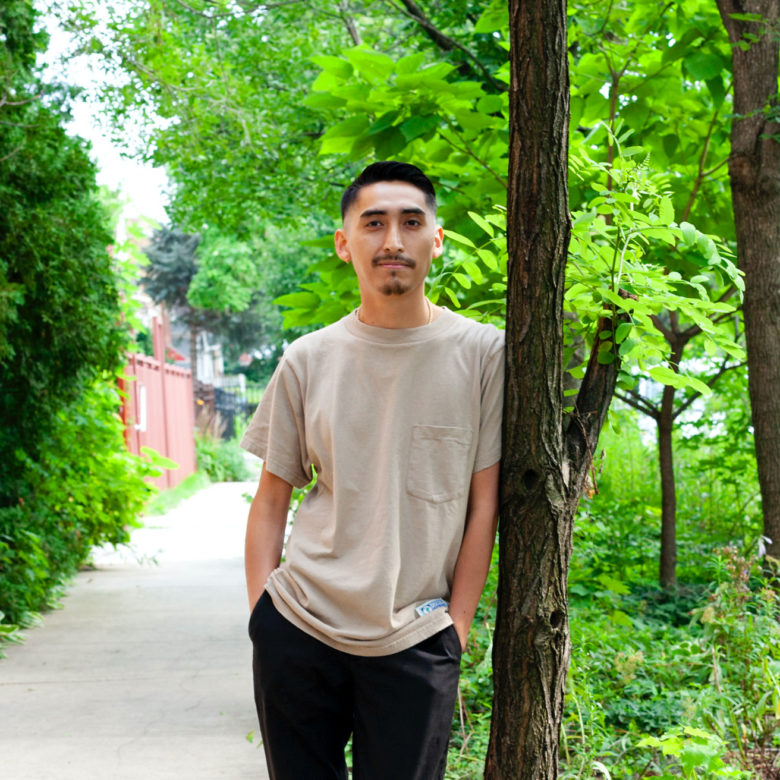 Chuquimarca
John H. Guevara is an art organizer and curator raised and based in Chicago. They hold an AA from Harold Washington City College of Chicago and a BA in Arts Management from Columbia College Chicago. They worked and interned at MOCP, EXPO Chicago, National Museum of Mexican Art, and Mana Contemporary. They have been invited to advise, jury, and workshop at organizations such as Threewalls, culture/Math, Equity Arts, Heaven Gallery, Chicago Art Census, Arts Work Fund, and SAIC. They also did a curatorial research residency at No Lugar Arte Contemporáneo in Quito, Ecuador. With the help of peers, kins, advisors, and friends, they founded and currently direct Chuquimarca, an art library project tasked to gather and share resources related to Native, Caribbean, and Latin American art histories and contemporary art.
Image Description: Installation image of Tu nombre en arroz exhibition with Astro Escudero, Aida Ramirez, and Rosalinda Cabrera at Chuquimarca, Chicago, 2019.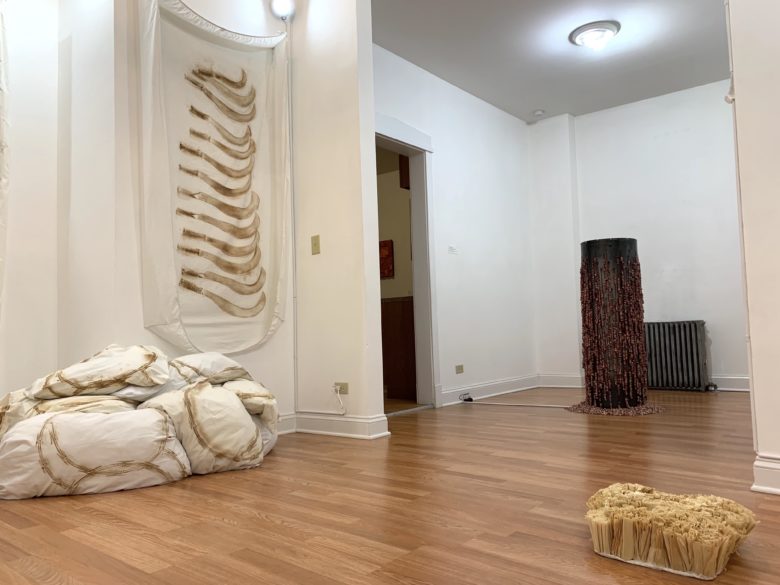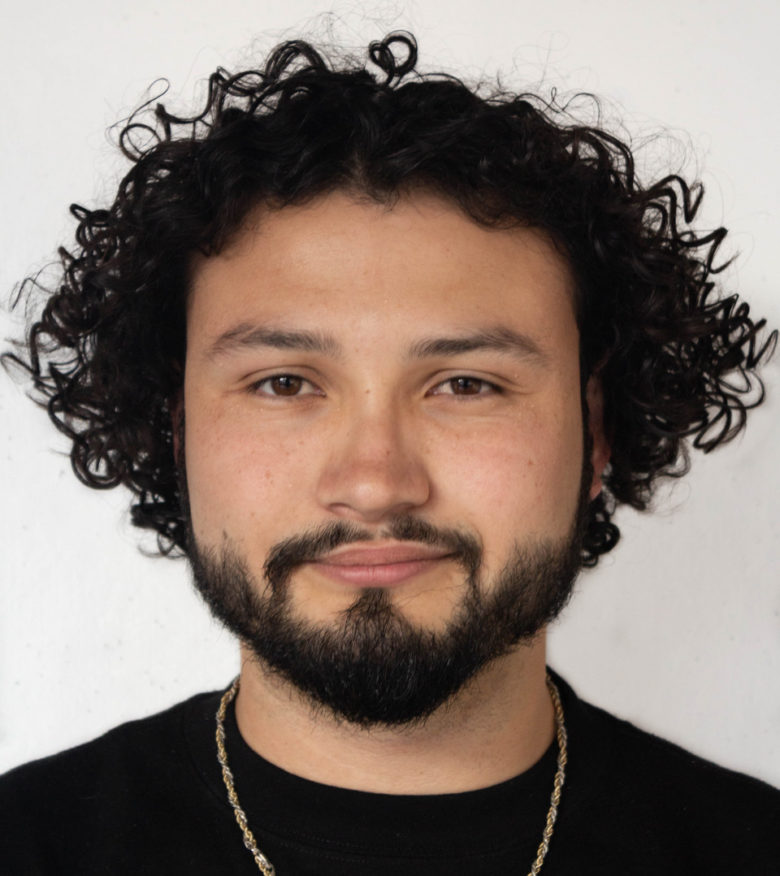 Josué Esaú
Josué Esaú Romero Velasquez was born in Honduras, raised in San Antonio, and currently lives in Chicago. He works through sculpture, archiving, and various media to confront the implications of being undocumented in this country, searching for ways to ground safety, home, and legacy for himself and the communities he loves. Josué holds a BFA from the Southwest School of Art, and an MFA from Columbia College Chicago.
Image: Josué Esaú Romero Velasquez, AJQ'IJ • (Daykeeper), 13.0.6.8.2, Copper, Enamel, Lens.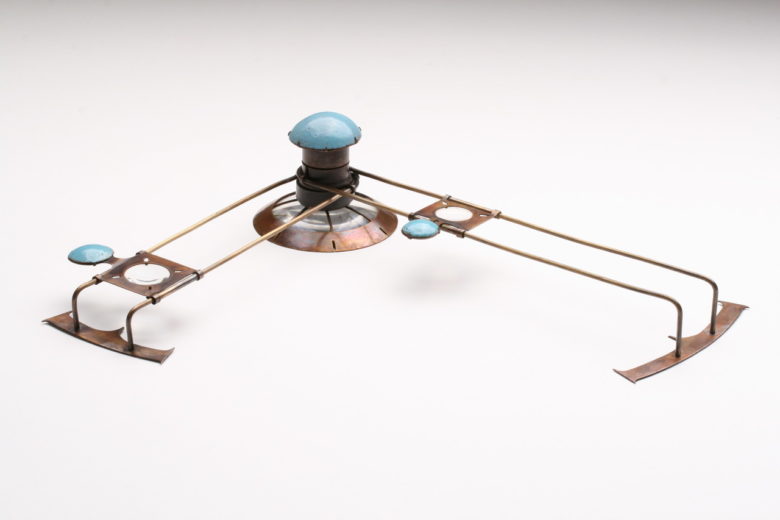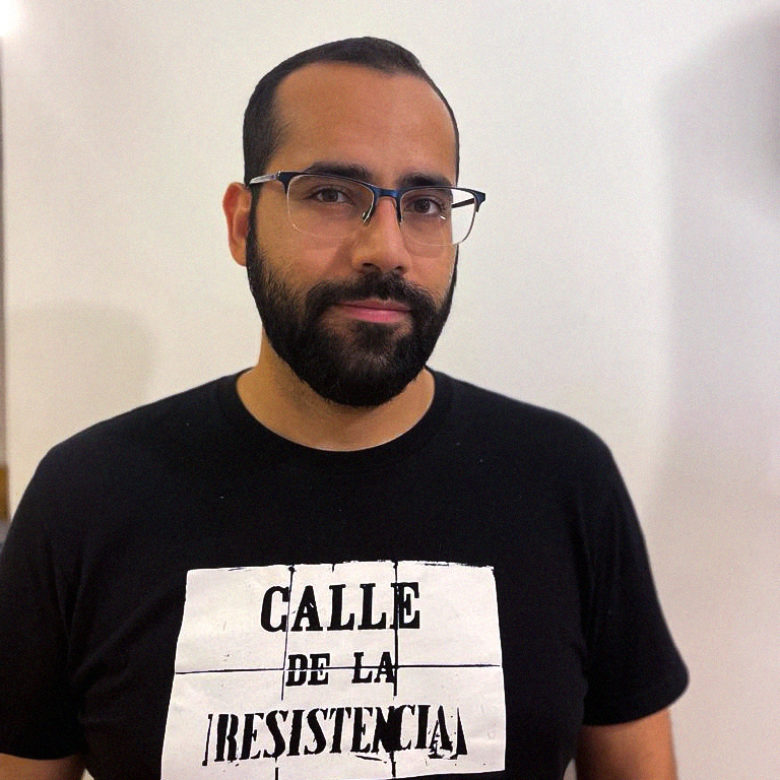 Luis Rodríguez Rosario
Luis Rodríguez Rosario is a Puerto Rican artist residing in Chicago with a BFA in Image and Design from the Escuela de Artes Plásticas y Diseño de Puerto Rico and a MFA in Sculpture from the School of the Art Institute of Chicago. He has participated in several exhibitions within Puerto Rico and the United States of America, such as the Museo de Arte de Puerto Rico, Museo Antiguo Arsenal de la Marina Española, The Driehaus Museum and the Ukrainian Institute of Modern Art.
Image: Luis Rodríguez Rosario, Cacao...la materia prima que brinda placer y desgracia, 2019, MDF, particleboard, Plaster cylinders, pigmented hydrocal, urethane resin with stone cast.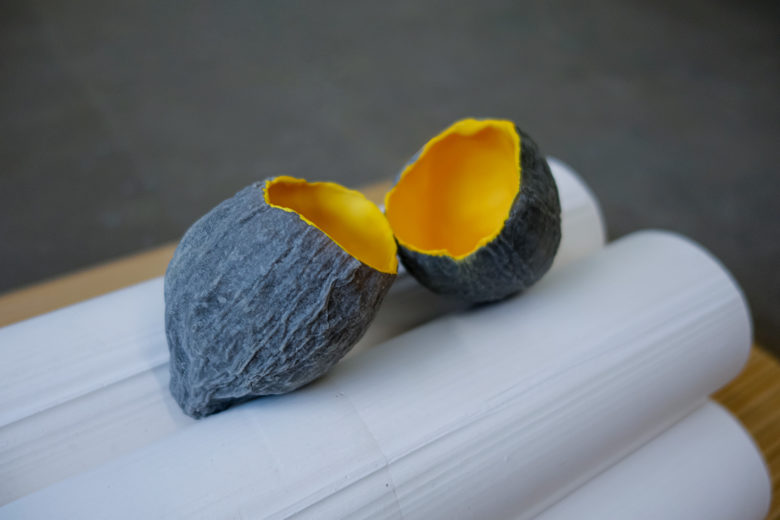 Never miss a thing
Subscribe to our newsletter and get regular updates on news, events, grants, and the latest opportunities for artists
Support Chicago Artists
Make a gift to CAC today and join our growing community of supporters