A Form By Which To Be Possessed
Reception Opening
Friday, October 1 2021 | 5-8PM
Work by
Maryam Taghavi
Open hours: Wednesday – Friday, 11AM - 5PM | Saturday 12-4PM
Chicago Artists Coalition is pleased to present, A Form By Which To Be Possessed, a solo exhibition of new works by the BOLT artist-in-residence, Maryam Taghavi. The exhibition will have an opening day on Friday October 1, 2021 from 5-8pm. Walk-ins are welcomed.
In this exhibition, Taghavi's multitude of paintings exploit a single character; a sigil, an occult letter-form believed to cast a spell upon its viewer. The sigil derives from a book of talismans, The Secrets of Qasemi ( by the 15th-century Persian poet and scholar, Hussein Va'ez Kashefi), in which the power of flight is promised to its viewer.
As a letter-form, the sigil operates outside the ordinary systems of language and meaning-making, opening it to unexpected possibilities. Taghavi is driven by the sigil's transgressive qualities to transform it into numerous shapes and arrangements that make up new spells to cast. Similar to the sigil, each painting functions as an interface to behold the flight; an escape from reality, an exhilarating state of suspension, and a reach for the metaphysical powers however temporary the touch may be.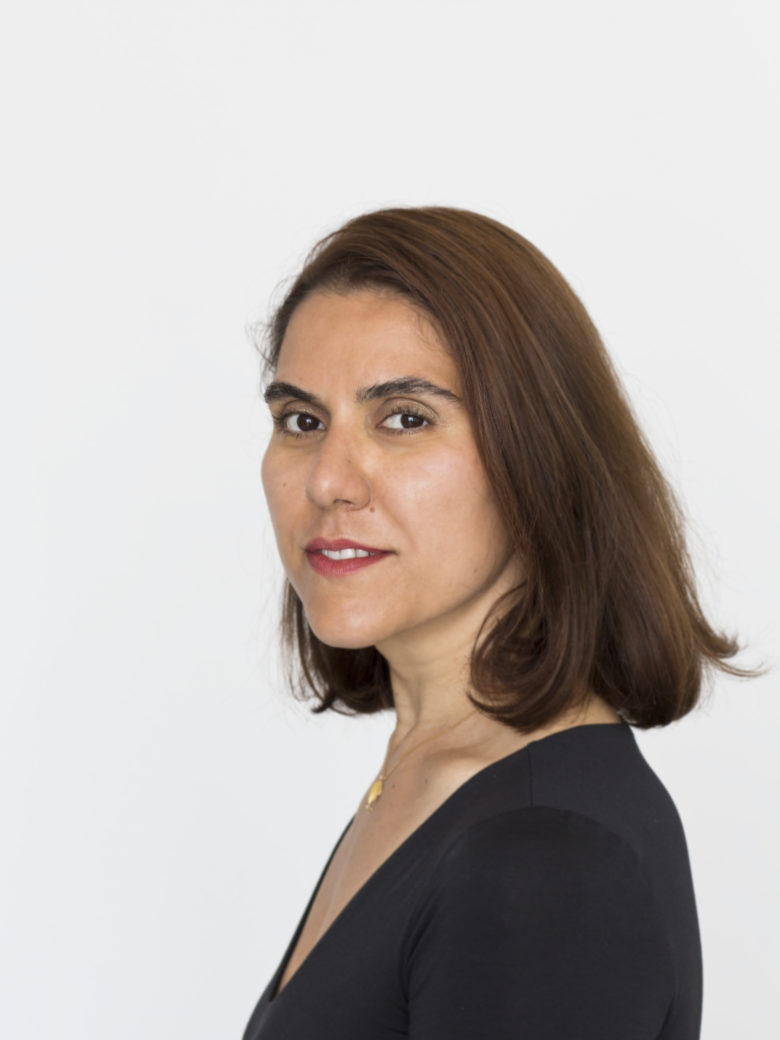 Maryam Taghavi
Maryam Taghavi is a Tehran-born Chicago-based interdisciplinary artist working in photography, installation, video, publication, drawing, and performance. She received her BFA from Emily Carr University and MFA from the School of the Art Institute of Chicago. She employs a post-studio, site-specific practice that weighs in on and intervenes in existing modes of production. Interested in the interchangeability between the observer and participant, Taghavi locates agency in the role of the language to mark the experience of displacement and expose complex layers of difference across social and cultural levels. Taghavi's work has been exhibited at LAXART, the Queens Museum, and the Chicago Cultural Center, among others.
Image: Maryam Taghavi, A Flight into the Abyss, 2019. Acrylic glass, fabric print, digital print on fabric. Installation dimension: 20 x 10 ft.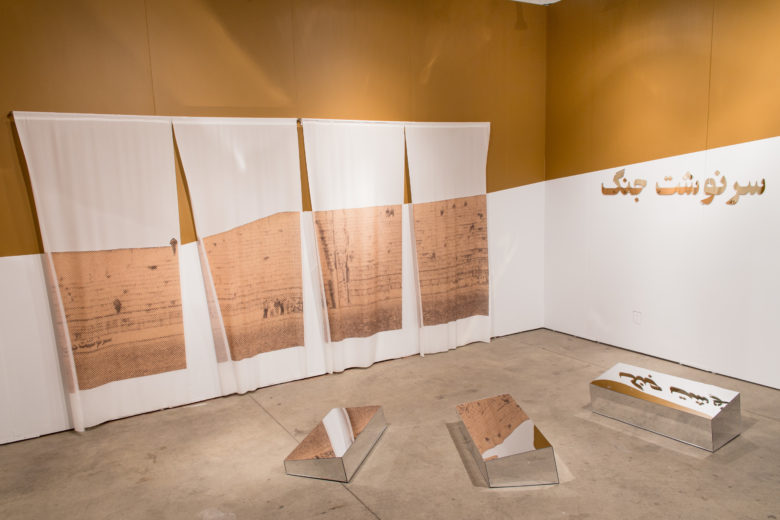 Never miss a thing
Subscribe to our newsletter and get regular updates on news, events, grants, and the latest opportunities for artists.
Support Chicago Artists
Make a gift to CAC today and join our growing community of supporters