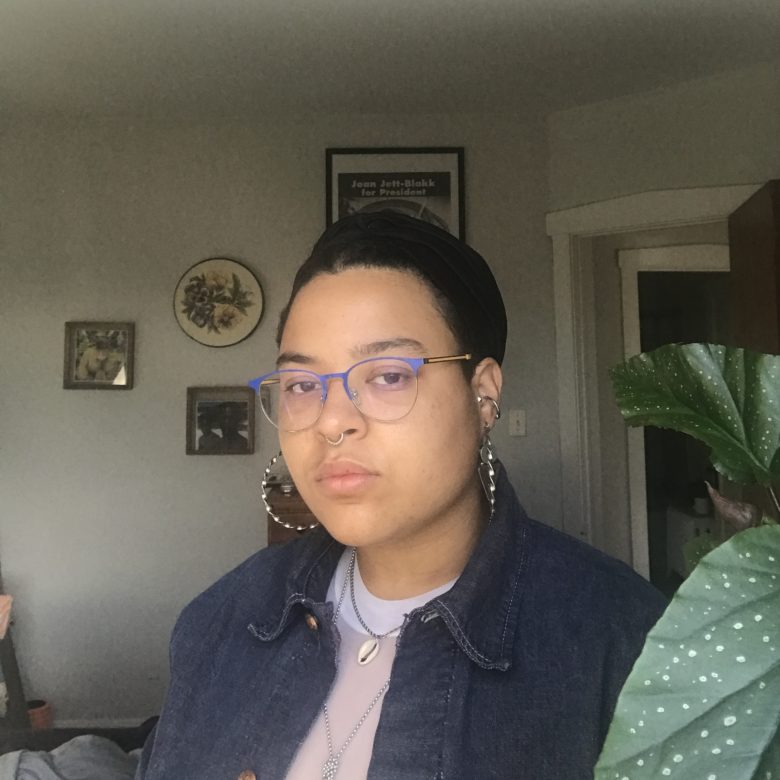 darien R Wendell (ey, d) is a transdisciplinary domestic artist working in fabrics, food, crafts, and other home-building art forms. A Black shapeshifter and creative -  ey navigates the intersections of cultural organizing, reproductive justice, and Black trans/queer struggles to thrive. d labors to make refuge, repair, rest, and release possible for Black people between and beyond our ever-present moments of suffering. The work is situated in a queer lens and politic to honor the vastness of our need and care. From this space, d honors erotic power and sexuality as essential tools in forging ways of living outside of, or fugitive to, systems of oppression - in particular white supremacy, ableism, fatphobia, transphobia, and captalism. The works can be read as experiments in sensuality, inspired by Harriet Jacobs' "loophole of retreat".
d's practice has taken the form of immersive installation, participatory workshops, archive-building, performance, events curation, and care work thru ancestral healing modalities. You can find darien in community as a member with For the People's Artist Collective, as a farming fellow with Fresher Together, and stewarding youth sexuality education with Illinois Caucus for Adolescent Health.
Image: darien R Wendell, In My Mouth 2, 2020, Mud, pressed flowers, linocut stamps, and ink on canvas.
Image description: The second in the series of experimentations with pressed flowers and mud stenciling. The background is a linocut stamp of one mouth spitting into another. The mud stencil overlaps the stamp in a diagonal across the canvas. On top of the mud are the pressed flowers - Queen Anne's Lace and pansies. The pansies are both a torn, color faded pressing of an actual flower and a linocut stamp in teal.
SPARK Microgrant
2020 - 2021,
Grant Recipient
LAUNCH Invitational
2015 - 2016,
Artist Resident