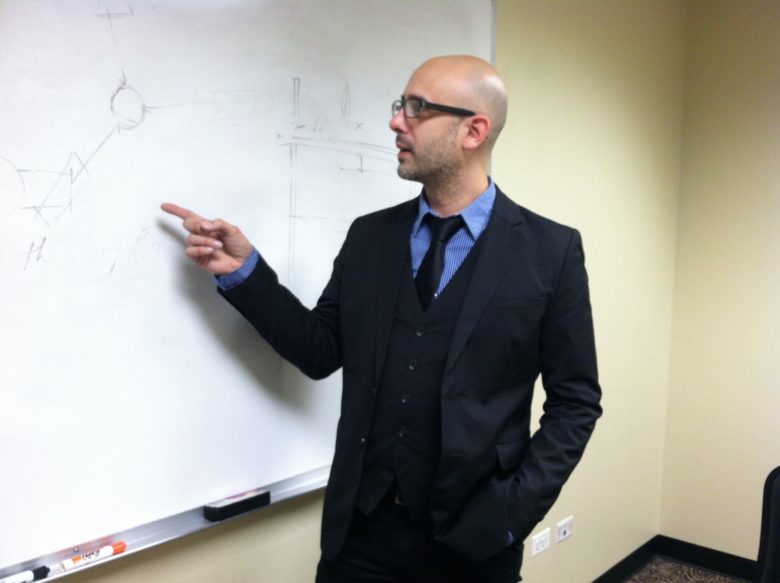 Christopher Ottinger
Christopher Ottinger uses various media technologies to envision new histories and alternative uses for technical objects, employing an "object oriented" approach to media archaeology. 
His art has most recently been exhibited at Roger Williams Gallery, Louisville Orchestra Old Forrester Pavilion, Bert Green Fine Art, Kentucky College of Art and Design, Ignition Projects and Chicago Artists Coalition. His art has also been exhibited throughout the United States and Europe, including the Mildred Lane Kemper Art Museum, Laumeier Sculpture Park, the Museum London in Ontario, Canada, and UCLA's CNSI Gallery in collaboration with Patricia Olynyk. 
Ottinger earned his MFA in Studio Arts from Washington University in St. Louis and his BA at Columbia College Chicago in Film/Video Directing. 
(Updated in 2022)
BOLT Residency
2013 - 2014,
Artist Resident