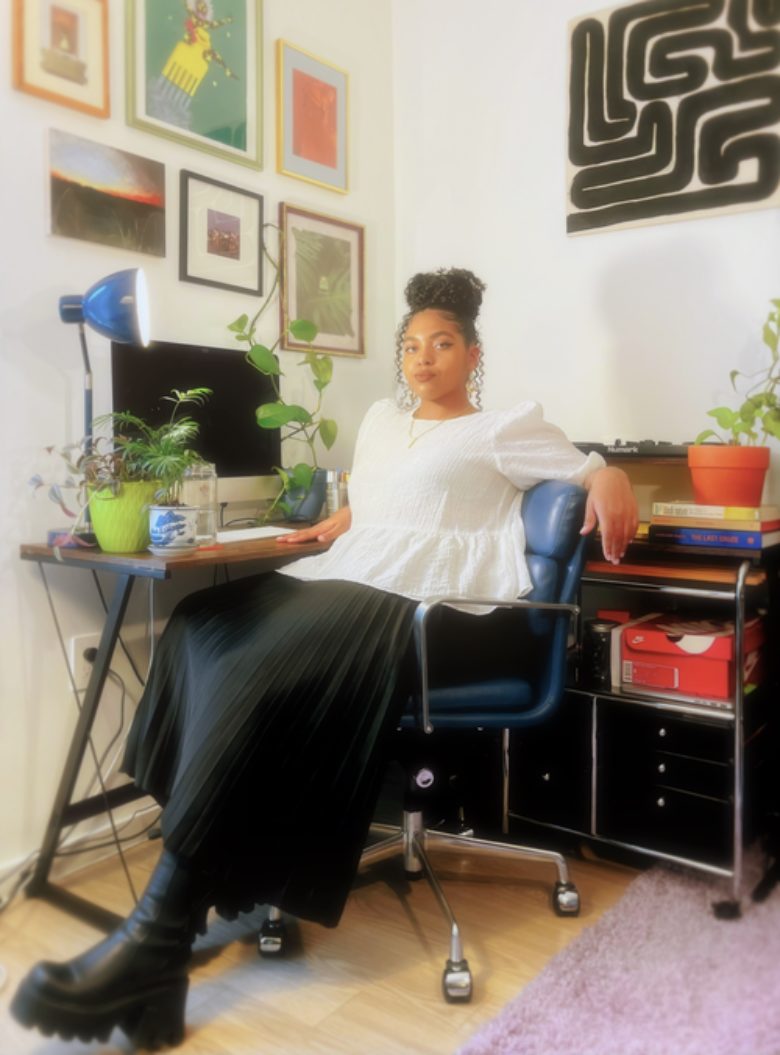 olufem.me/
Anisa Olufemi M. is a Black American, Washington, D.C. based curator, writer, and cultural worker of Afro-Trinidadian descent. Their work is driven by hybridized cultural productions within the ancestral and contemporary African Diaspora, chiefly in The South and the Caribbean — pulling at the common threads between mother lands and chocolate cities in an effort to interrogate, amend, and reimagine Black life pre and post emancipation. Olufemi's curatorial practice is underpinned by critical fabulation that ponders such mother lands, and the possibilities of what they theorize as The Black Pastoral.
A devoted advocate for arts education accessibility, in 2016 Anisa founded Passion to Profession. This discussion-based workshop series aims to create a welcoming, informative, and productive space for youth and curious creatives to work with practicing artists — both established and up-and-coming — in imagining pathways for pursuing a sustainable career in the arts. For two years the independent program was facilitated at the Museum of Contemporary Art Chicago. Through this series and other collaborative projects, Anisa has developed art related programming in Chicago, IL, Washington, D.C., New York, N.Y., and Accra, Ghana.
To date, Olufemi has mounted exhibitions in Washington D.C. and Chicago, and presented research at the Midwest Art History Society Conference (Cincinnati Art Museum), and the Figures of Sympathy Symposium (Stony Island Arts Bank, Chicago). They hold a Bachelor of the Arts from The School Of The Art Institute of Chicago with a focus in art history, arts administration, and writing.