Meet Curatorial Residents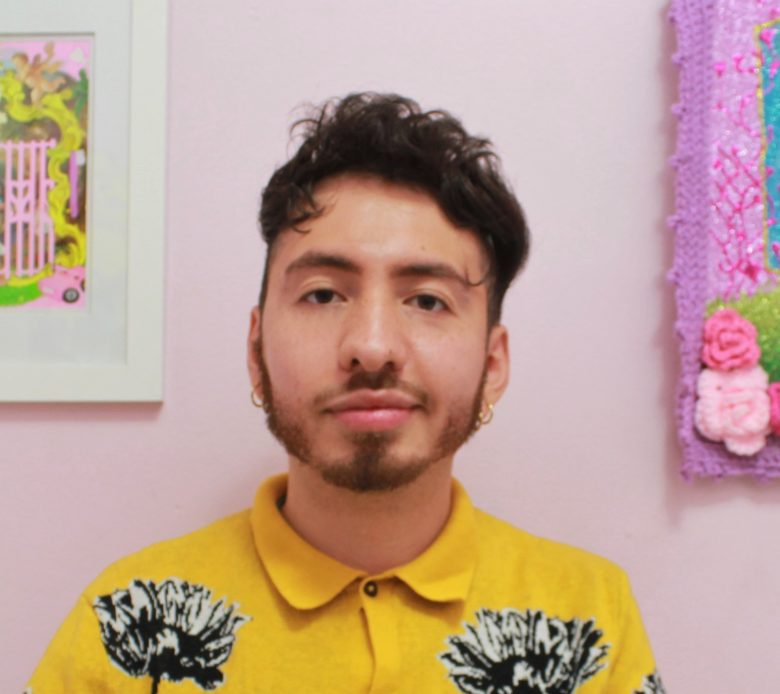 Cristobal Alday is a queer Latinx curator and creative from the south west side of Chicago. He focuses on photography, and film particularly dealing with queerness, familial dynamics, and space. He graduated from Northwestern University with a B.A. in Latinx Studies and Art History where he conducted his thesis project on the use of the tortilla and how artists used it as a form of resistance within their practice. He is currently using his space at home to curate. Prior to that he has held curatorial and art handling roles at the National Museum of Mexican Art, the Art Institute of Chicago, the Mary & Leigh Block Museum of Art and studied film at Fundación Universidad del Cine while studying in Argentina where he co-created a documentary focusing on the underground queer tango scene.
Secondary Image:  Personal collection exhibition Self (Re)Presentation, featuring works of art by Moises Salazar and Jeffrey Augustine Songco around the theme of materiality and its ties to queerness.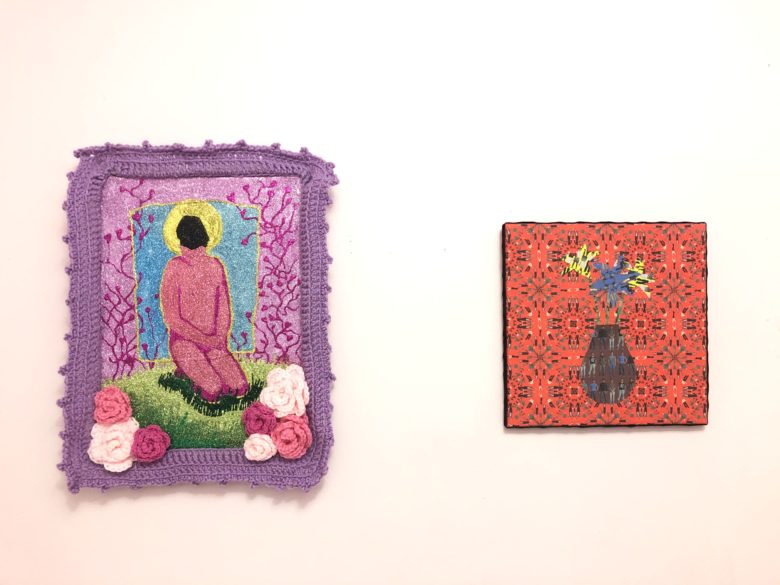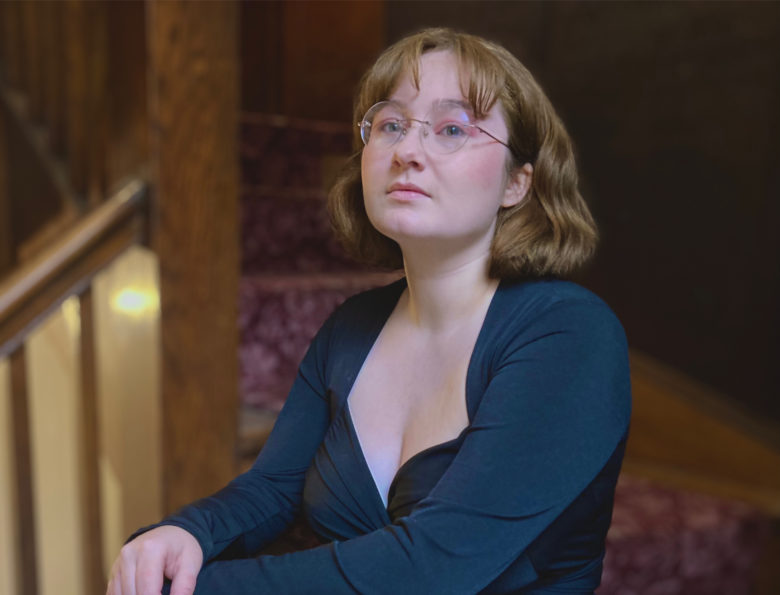 Originally from Metro-Detroit, Joan Roach is an emerging arts writer and curator who focuses on sculptural, textual, and performance-based work concerned with how we conceptualize, create, and restrict social space. Writing from a phenomenological perspective, they highlight work that encourages arts audiences to give critical attention to their relationship with the material world. At present, they are the publication editor for LVL3, an artist-run exhibition space and publication, and a contributor to New City Magazine.
Secondary Image: Exhibition On Being Tender featuring work by artists Madison Kline and Michele Mobley.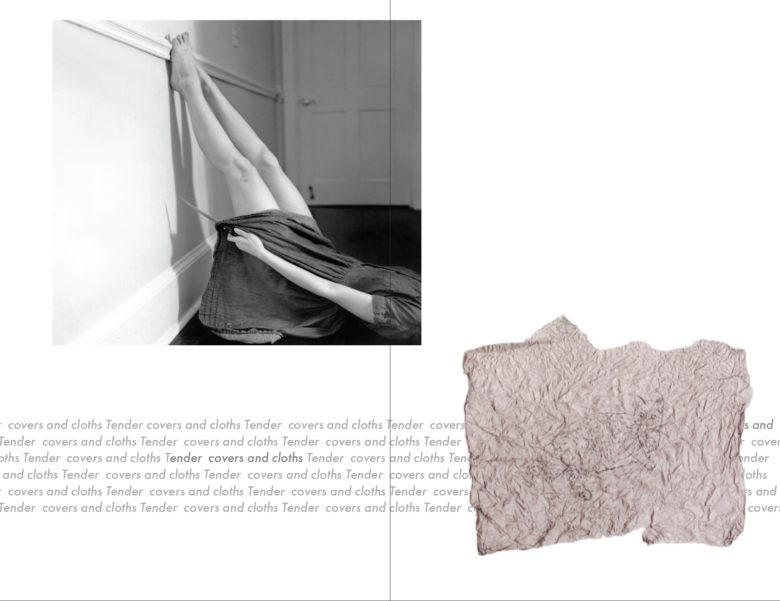 Yi Cao is a curator, writer, and art administrator based in Chicago and Beijing. She currently serves as the Director of Curatorial Administration of Arts of Asia at the Art Institute of Chicago. From 2013 to 2019, she was the Curatorial and Education Program Manager at Carnegie Museum of Art, where she contributed to Ai Weiwei: Circle of Animals / Zodiac Heads (2016). Her recent curatorial projects include The Rounds (2022) and Survey 3: I Sense Something Has Changed (2021) at Chicago Artists Coalition, and Liu Wei: Invisible Cities (2019) at MOCA Cleveland and Cleveland Museum of Art. 
She has spoken at conferences and art organizations, including Beijing Inside Out Art Museum (2021), Carnegie Mellon University (2021), International Chinese Fine Arts Council (2021), and Kavi Gupta Gallery (2022). She received the The City of Chicago's Department of Cultural Affairs and Special Events curatorial and research grant (2020). She also served on the jury for The Recharge New Surrealist Prize (2021). Her bilingual writing and translation works have appeared in Art Asia Pacific, Museum 2050, The Art Institute of Chicago's blog, CMA Thinker, CMOA Storyboard, and artnet News, among others.
Secondary Image: Installation view. Liu Wei: Invisible Cities, MOCA Cleveland, 2019. Photo taken Field Studio.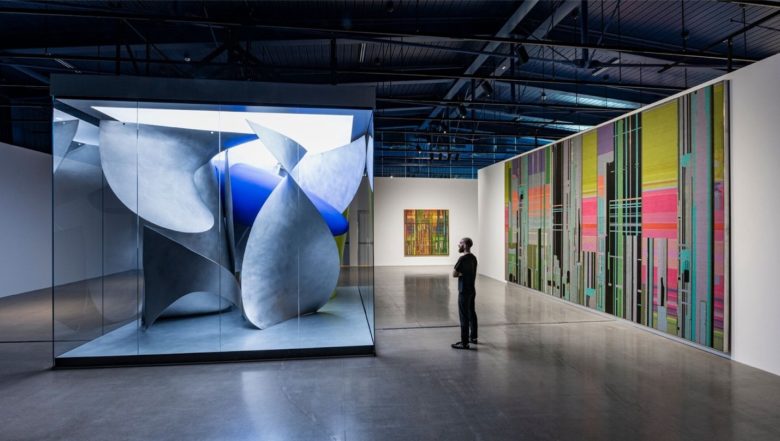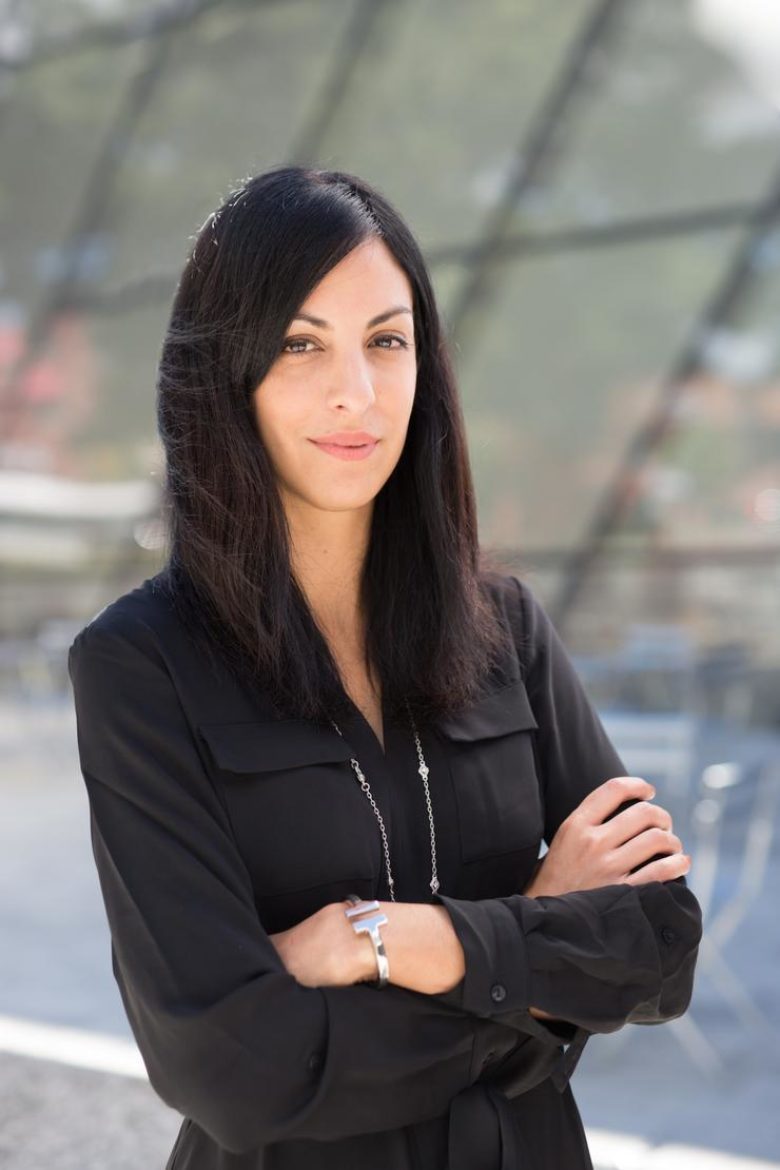 Carla Acevedo-Yates was born in San Juan, Puerto Rico and has worked as a curator, researcher, and art critic across Latin America, the Caribbean, and the United States. Previously, she was the associate curator at the Eli and Edythe Broad Art Museum at Michigan State University where she organized solo exhibitions of new work by Johanna Unzueta, Claudia Peña Salinas, Jesús "Bubu" Negrón, Duane Linklater, and Scott Hocking. She recently organized Fiction of a Production, a major exhibition of work by Argentinian conceptual art pioneer David Lamelas and cocurated Michigan Stories: Mike Kelley and Jim Shaw. She earned an MA in curatorial studies and contemporary art from the Center for Curatorial Studies at Bard College, where she was awarded the Ramapo Curatorial Prize, and a BA in Spanish and Latin American Cultures from Barnard College, where she received the Clara Schifrin Memorial Spanish Prize in Poetry. In 2015 she was awarded a Creative Capital | Andy Warhol Foundation Arts Writers Grant for an article on Cuban painter Zilia Sánchez.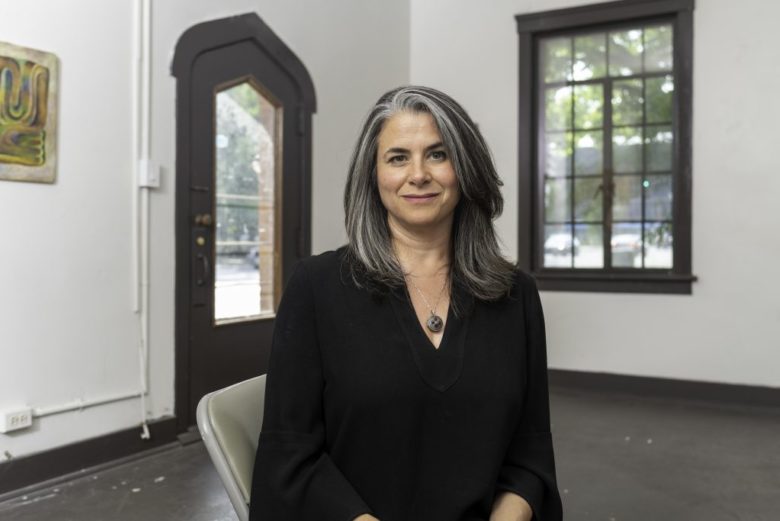 Janine Mileaf is Executive Director and Chief Curator of The Arts Club of Chicago. A scholar of the interwar avant-garde, she was formerly Associate Professor at Swarthmore College. She is the author of Please Touch: Dada and Surrealist Objects After the Readymade (2010), and has co-edited volumes with Susan Rossen on the history of The Arts Club, as well as Chicago surrealism. At The Arts Club, she has curated exhibitions with such international artists as Kerstin Brätsch, Pedro Cabrita Reis, Abraham Cruzvillegas, Jennie C. Jones, Janice Kerbel, Sharon Lockhart, Josiah McElheny, Roman Ondak, David Salle, Amy Sillman, and Simon Starling. In 2014, she launched an ongoing series of garden projects that feature visual artists based in Chicago.
Photo credit: Nathan Keay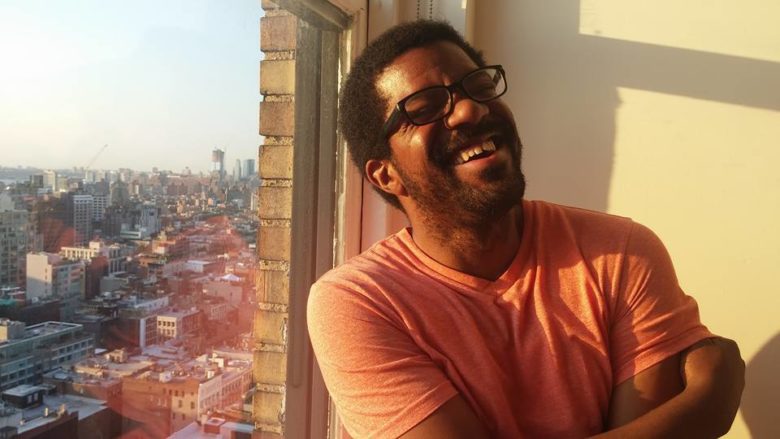 Ross Stanton Jordan is a curator interested in the confluence of politics, history, and visual culture. As Curatorial Manager at the Jane Addams Hull-House Museum, Ross supports the production of exhibitions and programs that connect the social justice issues of the past to the present via collaboration with artists and community-based organizations. He holds dual master's degrees in art history and arts administration and policy from the School of the Art Institute of Chicago.
Photo credit: Jennifer Myxter Iino
Never miss a thing
Subscribe to our newsletter and get regular updates on news, events, grants, and the latest opportunities for artists
Support Chicago Artists
Make a gift to CAC today and join our growing community of supporters