Meet Curatorial Residents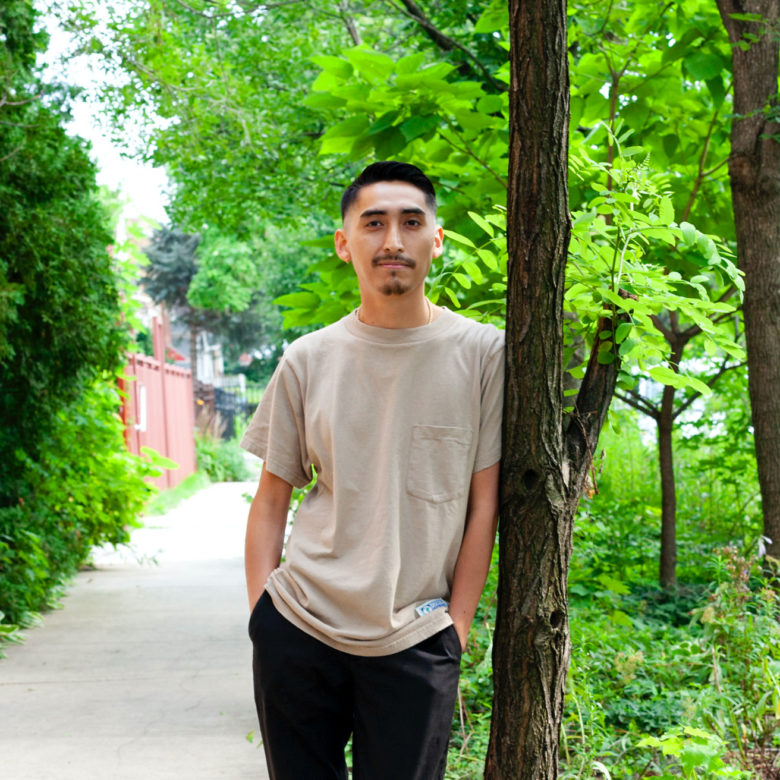 Chuquimarca
John H. Guevara is an art organizer and curator raised and based in Chicago. They hold an AA from Harold Washington City College of Chicago and a BA in Arts Management from Columbia College Chicago. They worked and interned at MOCP, EXPO Chicago, National Museum of Mexican Art, and Mana Contemporary. They have been invited to advise, jury, and workshop at organizations such as Threewalls, culture/Math, Equity Arts, Heaven Gallery, Chicago Art Census, Arts Work Fund, and SAIC. They also did a curatorial research residency at No Lugar Arte Contemporáneo in Quito, Ecuador. With the help of peers, kins, advisors, and friends, they founded and currently direct Chuquimarca, an art library project tasked to gather and share resources related to Native, Caribbean, and Latin American art histories and contemporary art.
Image Description: Installation image of Tu nombre en arroz exhibition with Astro Escudero, Aida Ramirez, and Rosalinda Cabrera at Chuquimarca, Chicago, 2019.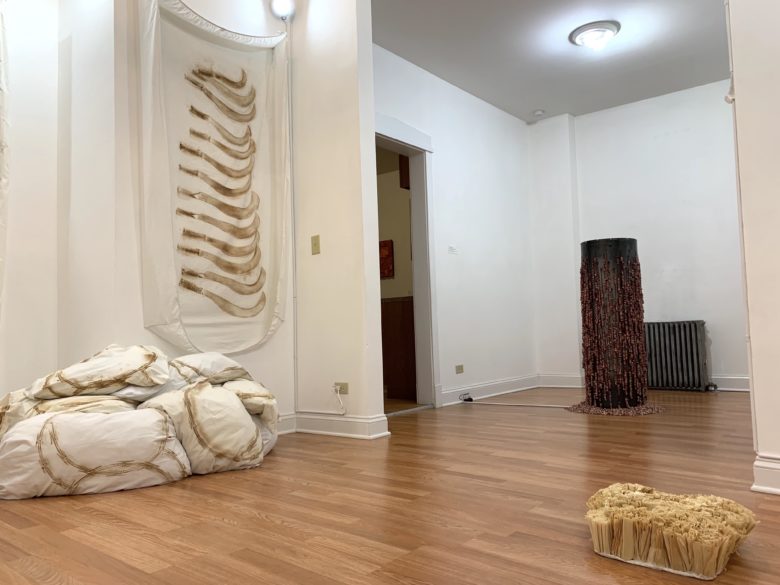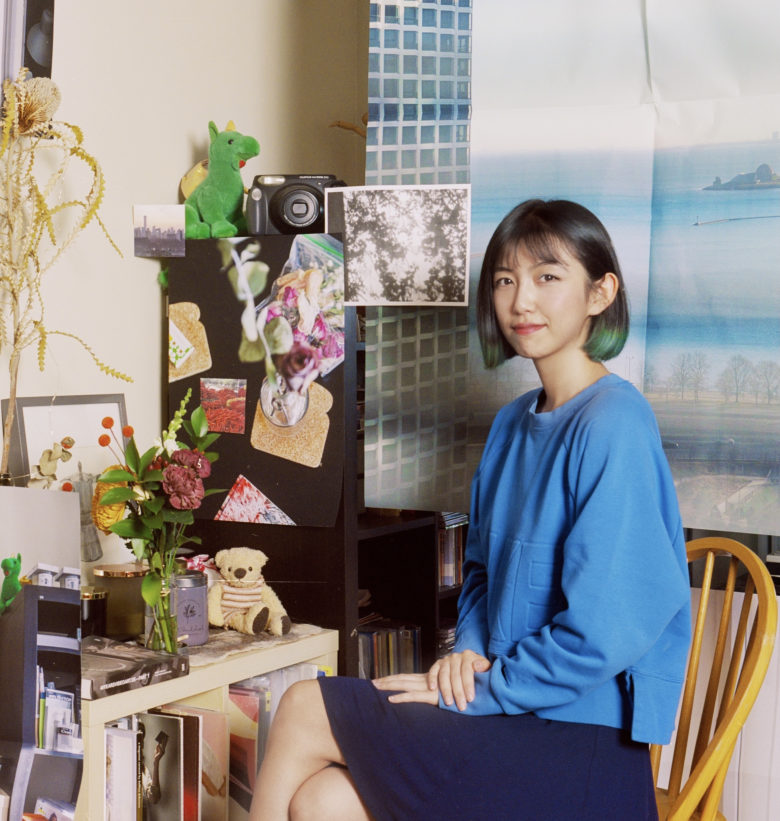 The Neu Lithium
Nicky Ni is a curator and writer living in Chicago. She is currently the Development and Operations Assistant at the Arts Alliance Illinois. She has curated exhibitions or screenings at Conversations at the Edge, Mana Contemporary, Museum of Contemporary Photography, 062 Gallery, among others. Additionally, she is co-founder of LITHIUM (2017-19), a Pilsen-based gallery dedicated to time-based art. LITHIUM then became TNL (aka. The Neu Lithium), an online editorial and curatorial platform for time-based and media art. Nicky has written for Newcity, Call for Curators, Chicago Artist Writers and Sixty Inches from Center. She graduated from The School of the Art Institute of Chicago and Northwestern University.
"Is It A Good Time?" was a 72-hour nonstop online screening that took place from March 5 to 7, 2021, featuring 33 artists from all over the world residing in the United States. Co-curated by Maryam Faridani and Nicky Ni, the exhibition aimed to address pertinent bio-political issues related to the COVID-19 pandemic and to reflect on the prolonged period of time under the lockdown in 2020.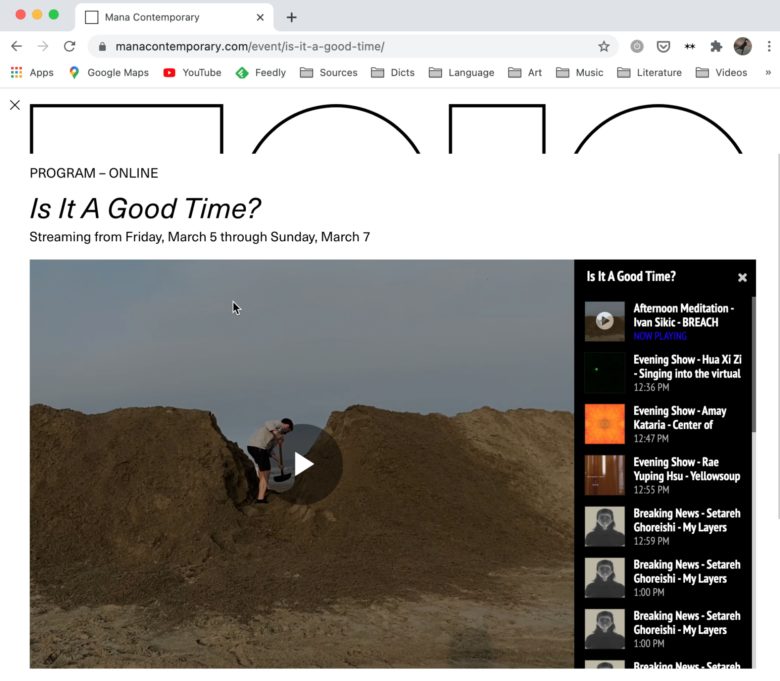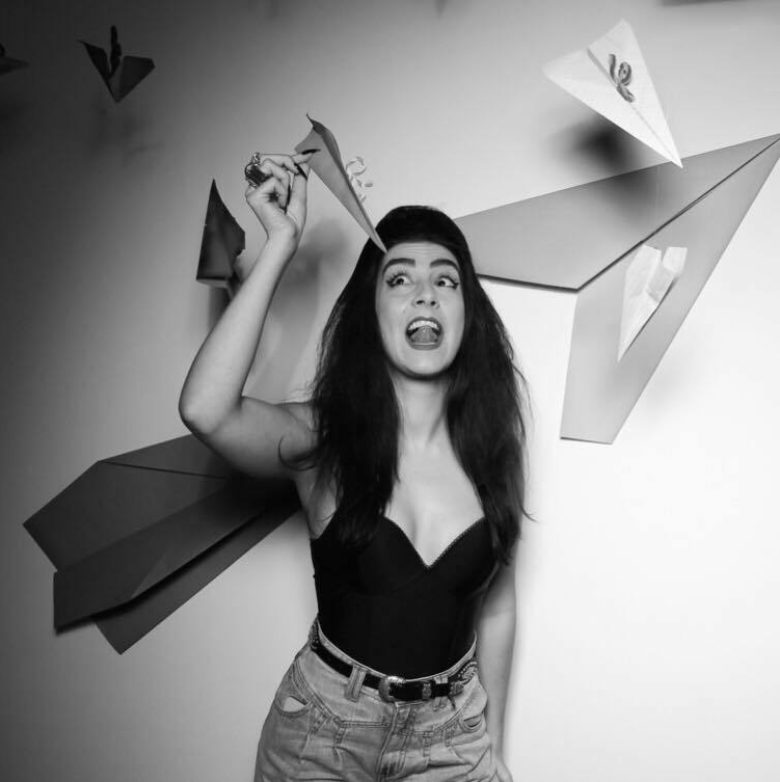 Vasia Rigou
Greek-born Vasia Rigou is a writer, editor, and curator. She grew up to appreciate art after years of carefully planned, culture-filled travel itineraries and museum-hopping around Europe with her family. Much of her work writing about visual art, culture, architecture and design, can be found at Newcity, Chicago's leading culture publication, where she serves as editor. She also regularly contributes to the Chicago Reader and to international magazines OnOffice and ICON. Her curatorial practice focuses on ideas of identity, intimacy and belonging, which she currently explores through the Chicago Artists Coalition's HATCH residency program. Her work can be found at rigouvasia.com.
Image:  Horizon, untitled #5, 2015. This piece is part of a series of 7 photographs, showcasing the horizon blending into the frozen lake landscape. Never miss a thing
Subscribe to our newsletter and get regular updates on news, events, grants, and the latest opportunities for artists
Support Chicago Artists
Make a gift to CAC today and join our growing community of supporters