/

/

/

Work in Progress 2017
With interactive art installations, food by outstanding Chicago estaurants, quirky entertainment, a silent auction with work by some of Chicago's most dynamic artists, and a dance-off, WORK IN PROGRESS 2017 was anything but your ordinary affair.
Raising over $100,000, the Work In Progress 2017 annual benefit was Chicago Artist Coalition's largest fundraising event of the year. All of the proceeds directly support CAC's artist and curatorial residencies, education and professional development workshops, ground-breaking exhibitions, and the online platform CAR (Chicago Artists Resource). At WORK IN PROGRESS we announced the recipients of the 2017 MAKER Grants. Grants are sponsored by the Coney Family Fund and Other Peoples Pixels.

Featuring
DJ Michael Slaboch and DJ Elliot Bergman (Wild Belle / Metal Tongues)
VIP Reception performance by Steve Marquette & The LowDown Brass Band

WIP 2017 SILENT AUCTION


*For the easiest bidding experience, create an account/download the Paddle8 app in advance.
In keeping with CAC's commitment to supporting the local arts economy, we offered 30% of the sale price of each auction item back to the artist or gallery which made the donation.
2017 WIP Host Committee
Co-Chairs: Suzette Bross and Jay Owen
Randy Alexander
Lisa and Curt Bailey
Naomi Beckwith
Marc Brooks
Julie and Shane Campbell
Lisa Cavanaugh
Macol and Jose Cerda
Les Coney
Karen and Tuey Connell
Robert Creamer
Erin Fowler
Carol Fox
Rhona Hoffman
Pia Johnson
Karen Jones
Kelly Kaiser
Tony Karman
Edward Maier
Faheem Majeed
Michael T. Noonan
Sabina Ott

Patrice Perkins
Andrew Rafacz
Eve Rogers
Trisha Rooney
Aram Han Sifuentes
Edra Soto
Lori and Ted Souder
Margaret and Mike Unetich
Ginny Van Alyea
Ron Weiss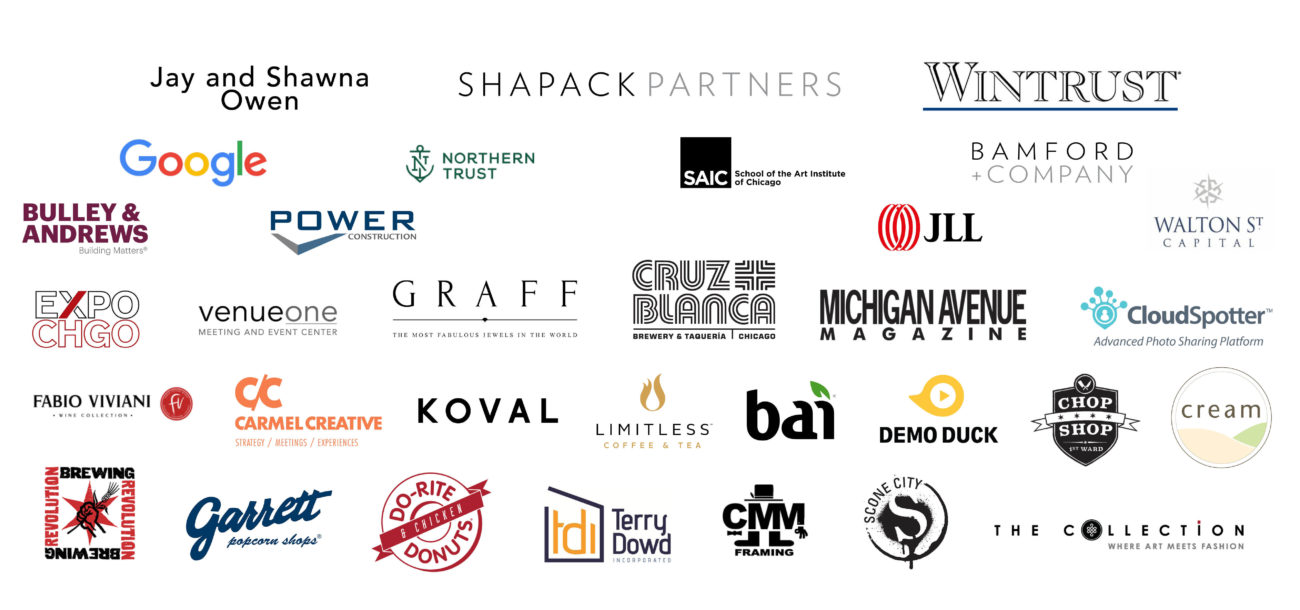 Never miss a thing
Subscribe to our newsletter and get regular updates on news, events, grants, and the latest opportunities for artists.