CLICK
What does a deep dive into Photography look like? Is it possible to contemplate contemporary photography without seeing where it started and how it has evolved? As the invention of the camera changed the history of painting, the advancement of technology continues to alter photography's place in the art world.
However, throughout its evolution, there remains a consistency within it's Merriam-Webster's definition:
"The art or process of producing images by the action of radiant energy and especially light on a sensitive surface (such as film or an optical sensor)." Moreover, whether taken with a camera or a cell phone, photography is also defined as a source of information and communication, and a form of creative self-expression and documentation.
And technology keeps advancing as today's images can be taken, altered, and shared in a split second as we are all bombarded by the constant flow of photographs. As a result, the Art Center Highland Park is inspired to explore the current state of photography. The only requirement is that the work fits into the category of photography itself, from daguerreotypes to 3-d images and anything in between.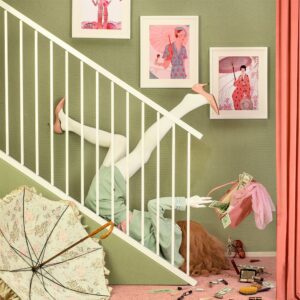 Patty Carroll[/caption]
Guest Juror: Patty Carroll
Bio: Patty Carroll has been known for her use of highly intense, saturated color photographs since the 1970's. Her most recent project, "Anonymous Women," consists of a 3-part series of studio installations made for the camera, addressing women and their complicated relationships with domesticity. By camouflaging the figure in drapery and/or domestic objects, Carroll creates a dark and humorous game of hide-and-seek between her viewers and the Anonymous Woman. The photographs were published as a monograph, Anonymous Women, officially released in January, 2017 by Daylight Books, and most recently Anonymous Women: Domestic Demise published in 2020 by Aint-Bad
Guest Juror: Paula Chamlee
Paula Chamlee is a photographer and painter living in Bucks County, Pennsylvania. Her photographs are collected in over forty museums including the Los Angeles County
[caption id="attachment_43039" align="alignright" width="280"]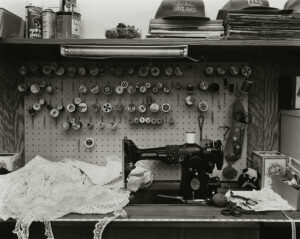 Paula Chamlee[/caption]
Museum of Art, Cleveland Museum of Art, Museum of Fine Arts, Houston, Philadelphia Museum of Art, Norton Museum of Art, West Palm Beach, High Museum, Atlanta, Georgia, and the Library of Congress. Her photographs have been widely exhibited in museums and galleries and are in innumerable public and private collections in the United States and abroad. Seven monographs of her photographs have been published between 1994 and 2015, with a new one in the works.
Chamlee works with an 8x10-inch view camera and makes primarily large-format negatives. She also makes drawings, paintings, assemblages, and collages in her studio in Bucks County. She has been the recipient of several awards and grants, including the Leeway Foundation for "Excellence in Photography." She teaches workshops at home and abroad, having taught photography in eleven countries around the world.
Chamlee is co-owner of Lodima Press along with her late husband, photographer Michael A. Smith, where they have published the photographs of many notable photographers.
Her books can be seen at www.Lodima.org and her photographs can be seen at www.michaelandpaula.com
... Juror: Rose Blouin- https://roseblouinphotography.com/
[caption id="attachment_43038" align="alignright" width="225"]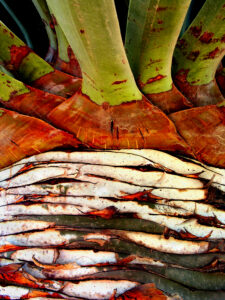 OLYMPUS DIGITAL CAMERA[/caption]
Rose Blouin has created documentary and fine art photography since 1980. Blouin's work has been exhibited in a number of museums and galleries including Woman Made Gallery, Nicole Gallery, The South Side Community Art Center, Artemesia Gallery, The North Suburban Fine Arts Center, Evanston Arts Center, and the State of Illinois Art Gallery. Her work has received awards in juried exhibitions including Tall Grass Arts "From Earth" exhibition, Black Creativity (Museum of Science and Industry), University of Chicago Logan Center for the Arts "Chicago Jazz: A Photographer's View," DuSable Museum Annual Art Fair, and the Milwaukee Inner City Art Fair. Her photographs have been published on the covers of South Side Stories (City Stoop Press), Columbia Poetry Review (Columbia College Chicago), and Killing Memory, Seeking Ancestors by Haki Madhubuti (Lotus Press). Photos of Gwendolyn Brooks are included in Say That the River Turns: The Impact of Gwendolyn Brooks (Third World Press, 1991) and Revise the Psalm: Work Celebrating The Writing Of Gwendolyn Brooks (Curbside Splendor, 2017.) Blouin has had solo shows at the South Side Community Art Center and at the Ferguson Gallery of Concordia University featuring photographs from South Africa. Most recently, Blouin mounted a solo exhibition of photographs from Havana at The New Studio in Evanston (2016). She is also a founding member of Sapphire & Crystals, a collective of African-American women artists.